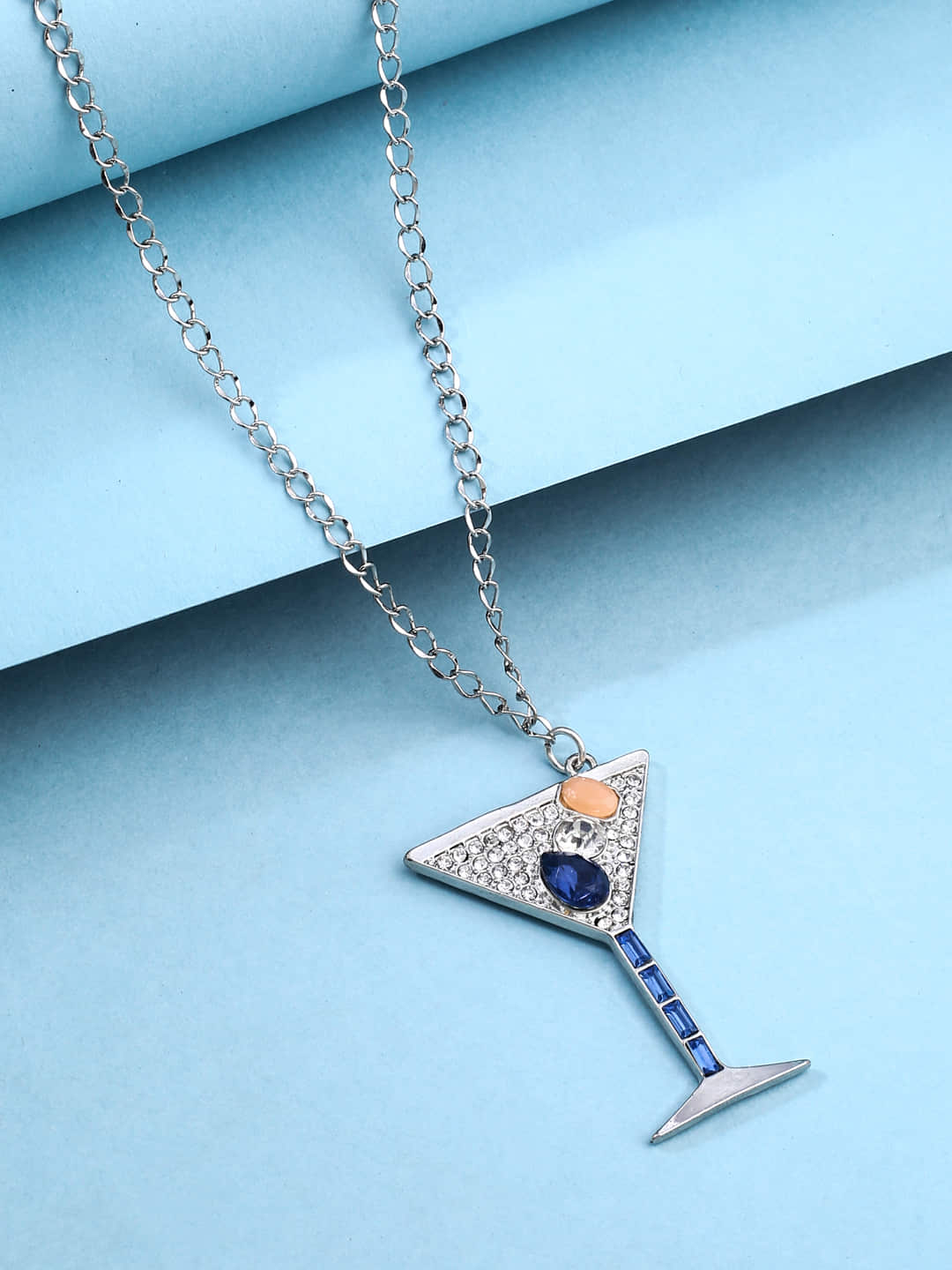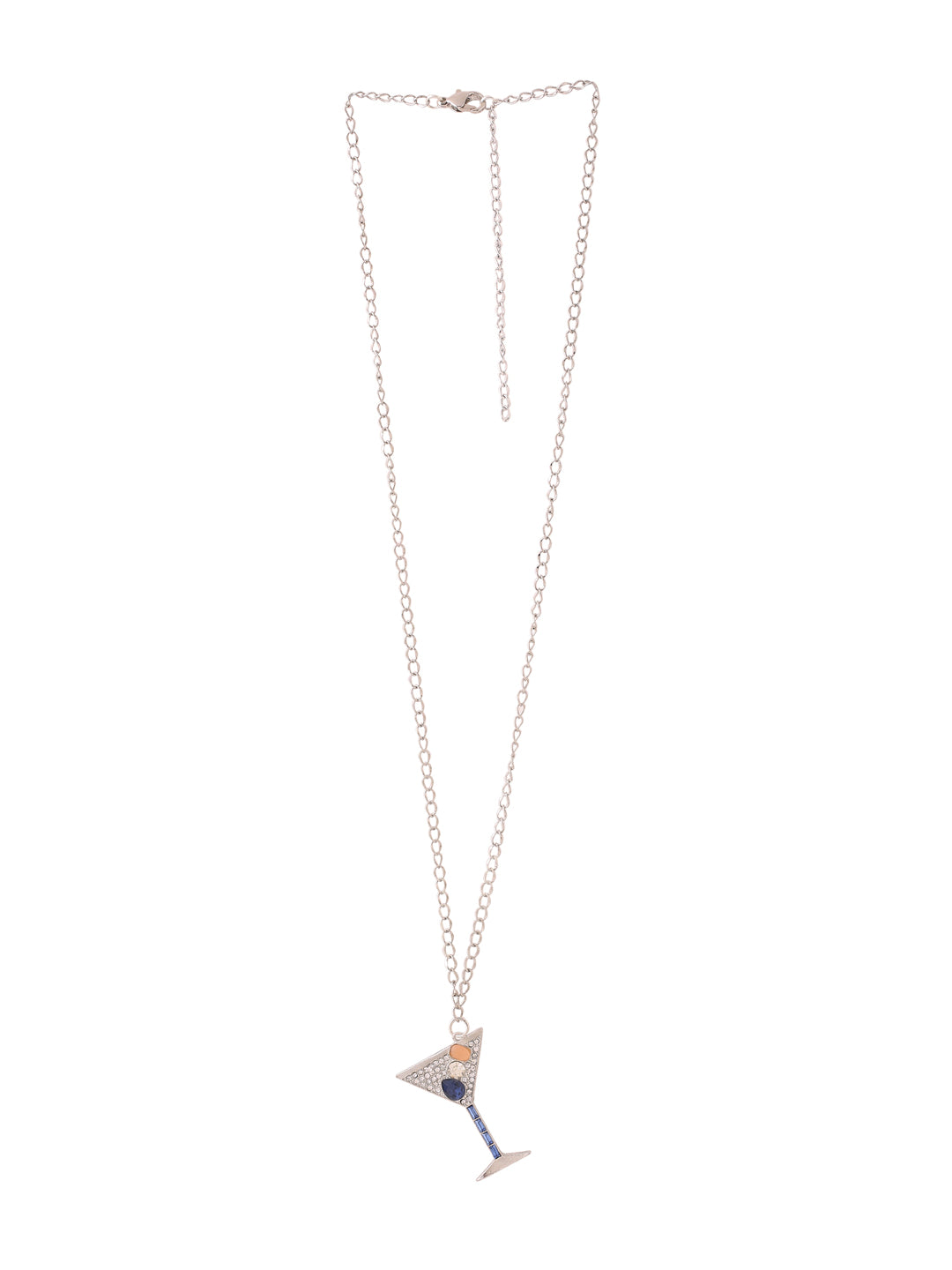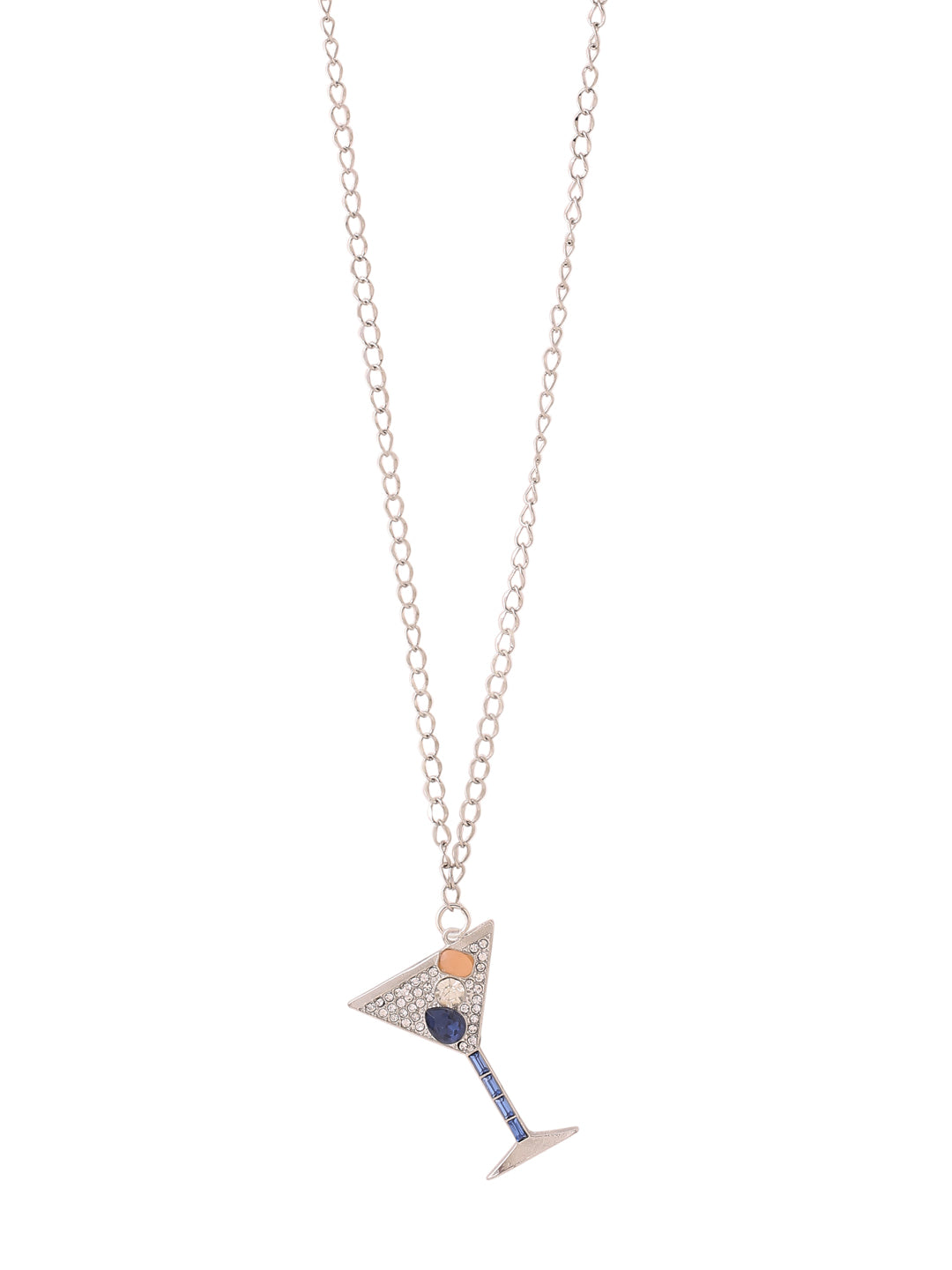 Translation missing: en.products.product.price.regular_price
Rs. 719.00
Translation missing: en.products.product.price.sale_price
Rs. 719.00
Translation missing: en.products.product.price.regular_price
Rs. 1,799.00
Tax included.
Sales Package: 1 Pendant & 1 Chain
Product SKU: VIR1436
Theme: Charm Pendant
Design: Wine Glass

366 people are viewing this right now
Product description
Product reviews
Elevate your sense of style with our enchanting Wine Glass Necklace, meticulously crafted for women and girls who appreciate the finer things in life. This exquisite piece is a celebration of elegance and creativity, beautifully fashioned from high-quality brass material with a lavish silver-plated finish and adorned with mesmerizing stone embellishments.

The pendant of this unique necklace showcases a delicate wine glass motif, capturing the essence of sophistication and refined taste. The intricate detailing on the glass stem and base adds a touch of artistry to the design, while the shimmering silver plating infuses a sense of luxury and timelessness.

Adding to its allure, the pendant is adorned with carefully chosen stones that shimmer and sparkle with every movement. These stones are thoughtfully placed to emulate the effervescence of a fine glass of wine, evoking a sense of celebration and joy.

Suspended from an elegant chain, this necklace is designed to grace your neckline with grace and poise. The chain's comfort and durability ensure that you can confidently wear this piece to complement a range of occasions, from casual gatherings to formal affairs.

Designed to capture attention and spark conversations, the Wine Glass Necklace is a versatile accessory that effortlessly transforms your outfit from ordinary to extraordinary. Whether you're attending a gala event or simply enjoying a night out with friends, this necklace serves as a symbol of your unique taste and appreciation for life's indulgent pleasures.

Unveil your inner connoisseur and let this necklace be a reflection of your discerning style. Indulge in the elegance of the Wine Glass Necklace for Women and Girls, and toast to the art of adorning yourself with exquisite jewelry that speaks volumes about who you are.