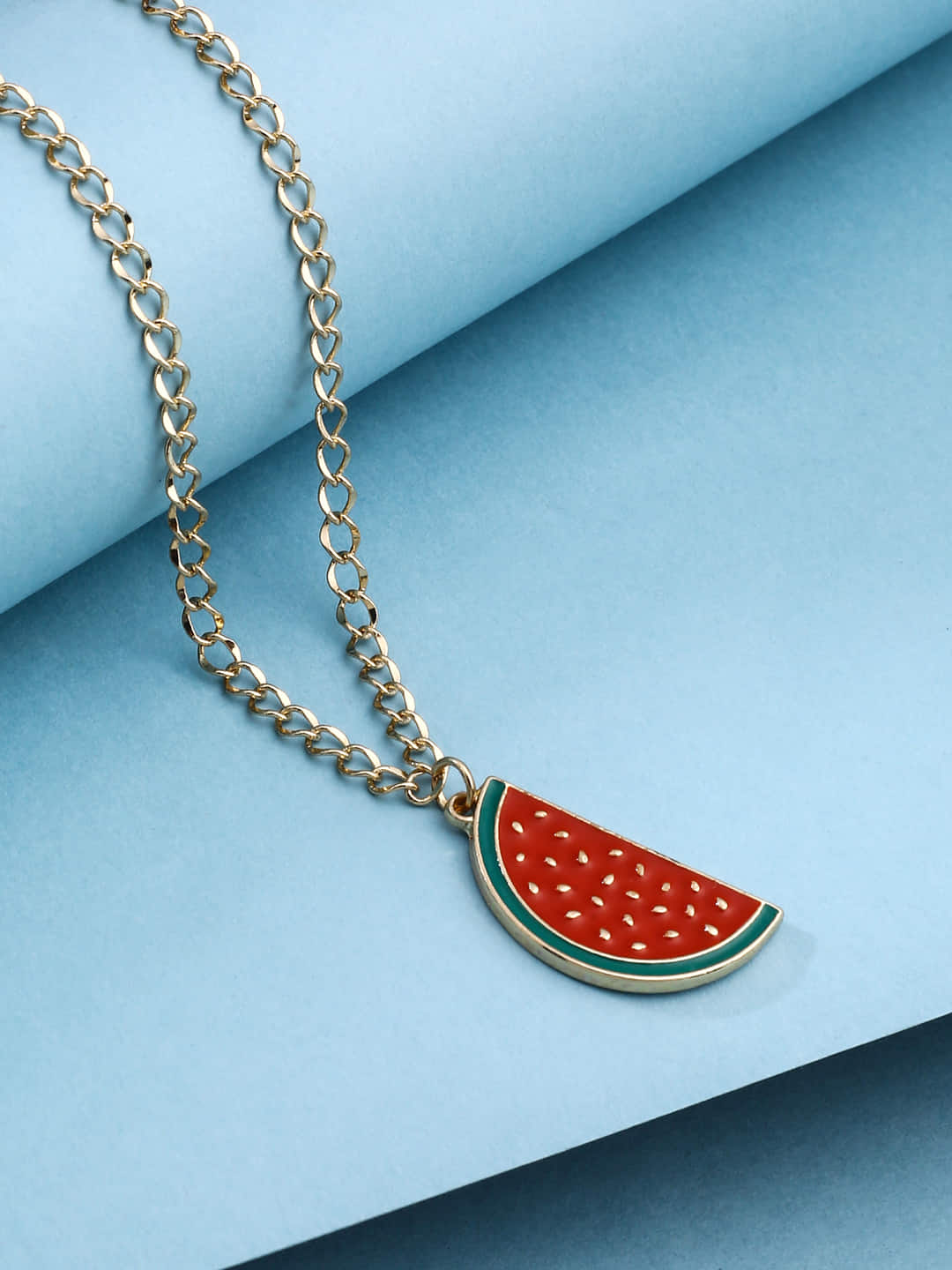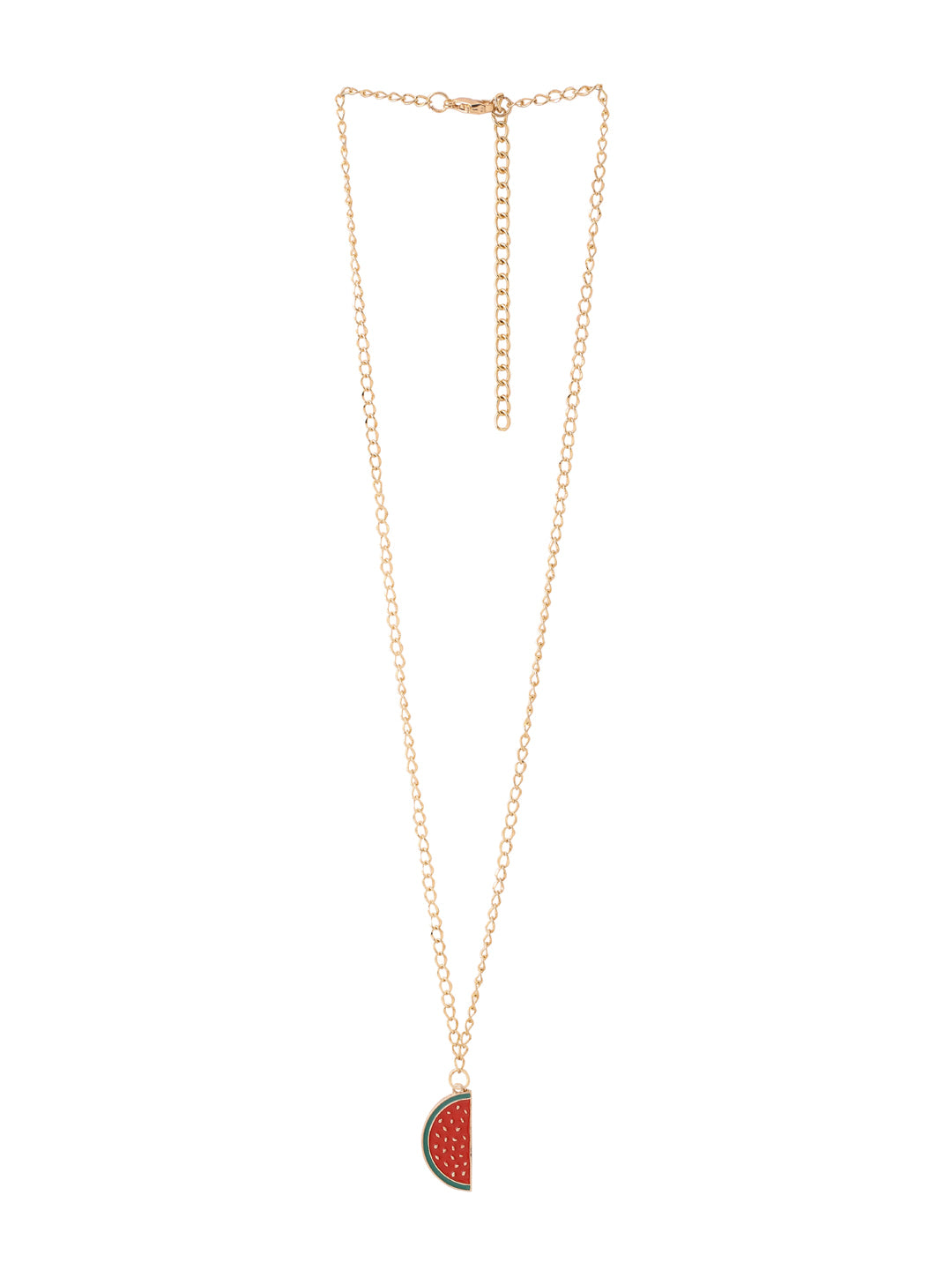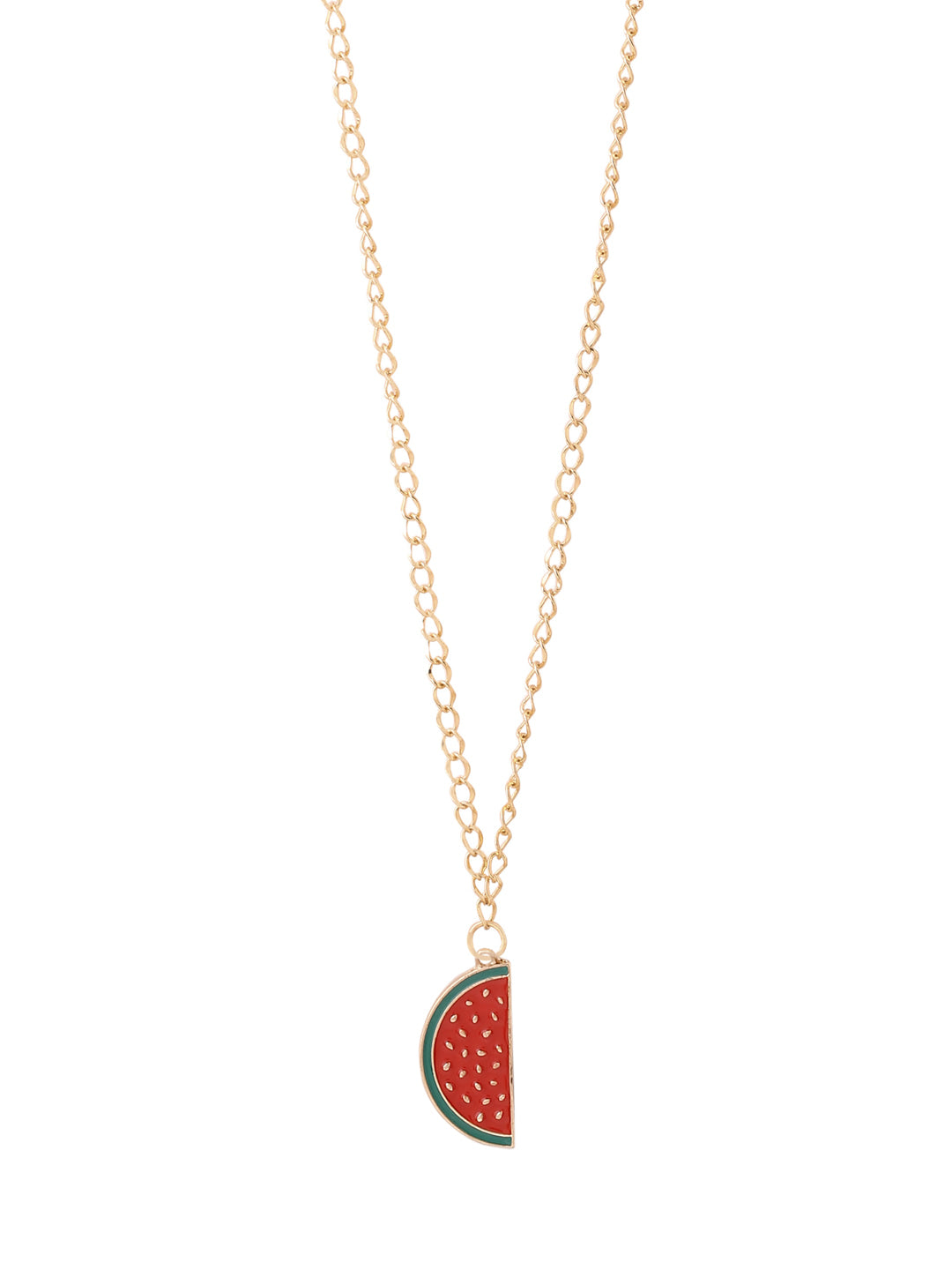 Watermelon Charm Necklace For Girls and Women
Translation missing: en.products.product.price.regular_price
Rs. 659.00
Translation missing: en.products.product.price.sale_price
Rs. 659.00
Translation missing: en.products.product.price.regular_price
Rs. 1,649.00
Tax included.
Sales Package: 1 Pednant & 1 Chain
Product SKU: VIR1444
Theme: Charm Pendant
Design: Watermelon Pendant

340 people are viewing this right now
Product description
Product reviews
Introducing our delightful Watermelon Charm Necklace, a whimsical and vibrant accessory designed to capture the essence of summer and joy. This charming necklace features a meticulously crafted watermelon charm, suspended from a delicate gold-plated chain, creating a playful yet elegant piece that adds a touch of freshness to any look.

The pendant showcases a beautifully detailed watermelon slice, evoking the spirit of sunny days and picnics. Its intricate design and colorful accents pay homage to the natural beauty of this beloved fruit, while the gold-plated chain adds a touch of refinement and sophistication.

Designed for both comfort and durability, the chain complements the pendant with grace. Its adjustable length ensures a perfect fit, allowing you to wear this necklace close to your heart with ease and confidence, whether it's for everyday wear or special occasions.

Whether worn as a lighthearted accessory or as a meaningful gift, the Watermelon Charm Necklace is a versatile addition to any jewelry collection. It effortlessly adds a pop of fun and flair to any outfit, reflecting your joyful spirit and unique personality.

Embrace the carefree vibes of summer and celebrate life's simple pleasures with the Watermelon Charm Necklace for Girls and Women. Let it be a reminder of sunny days, laughter, and the sweetness of shared moments. Wear it with a smile and let it radiate your vibrant energy and playful charm.