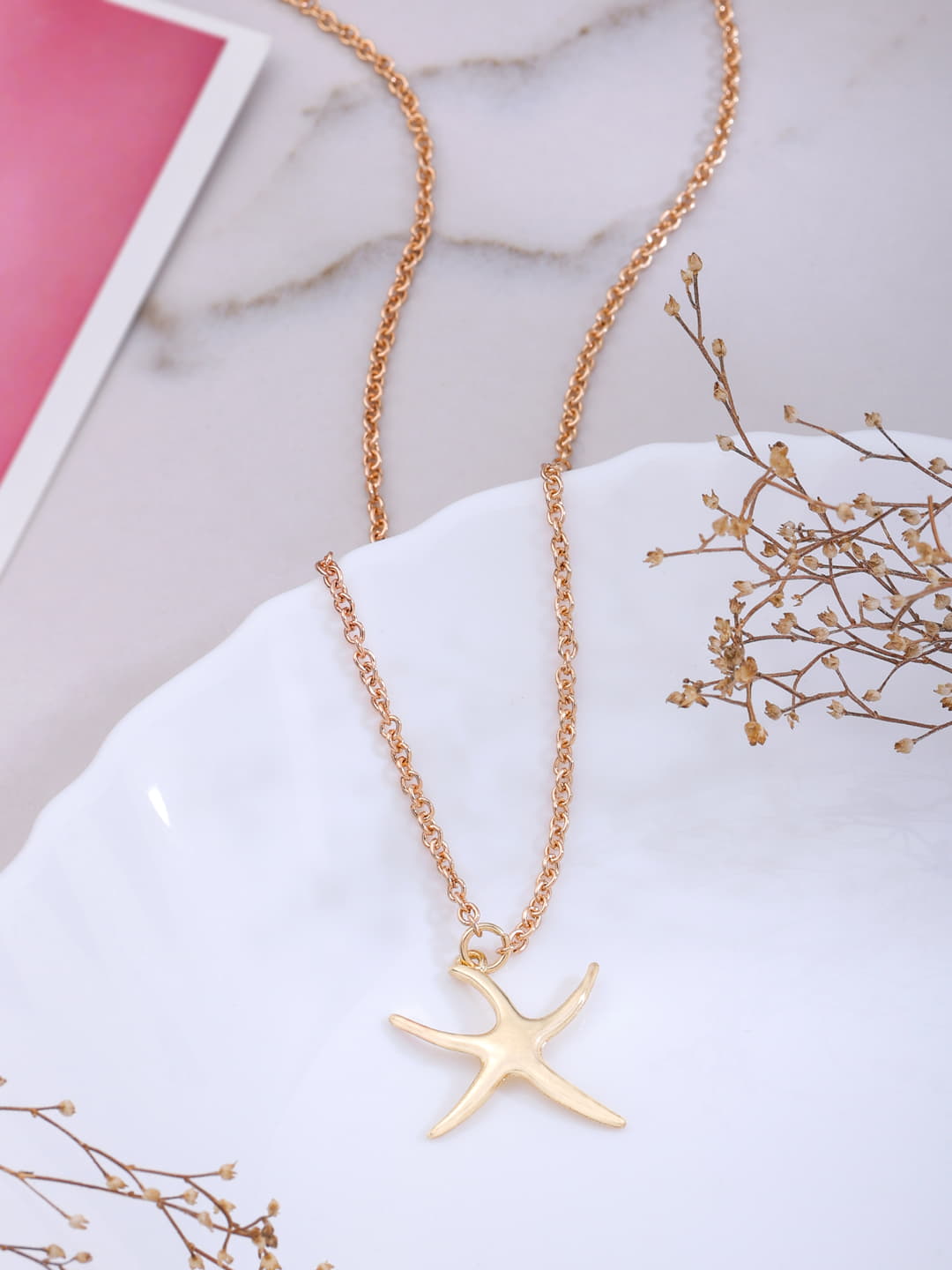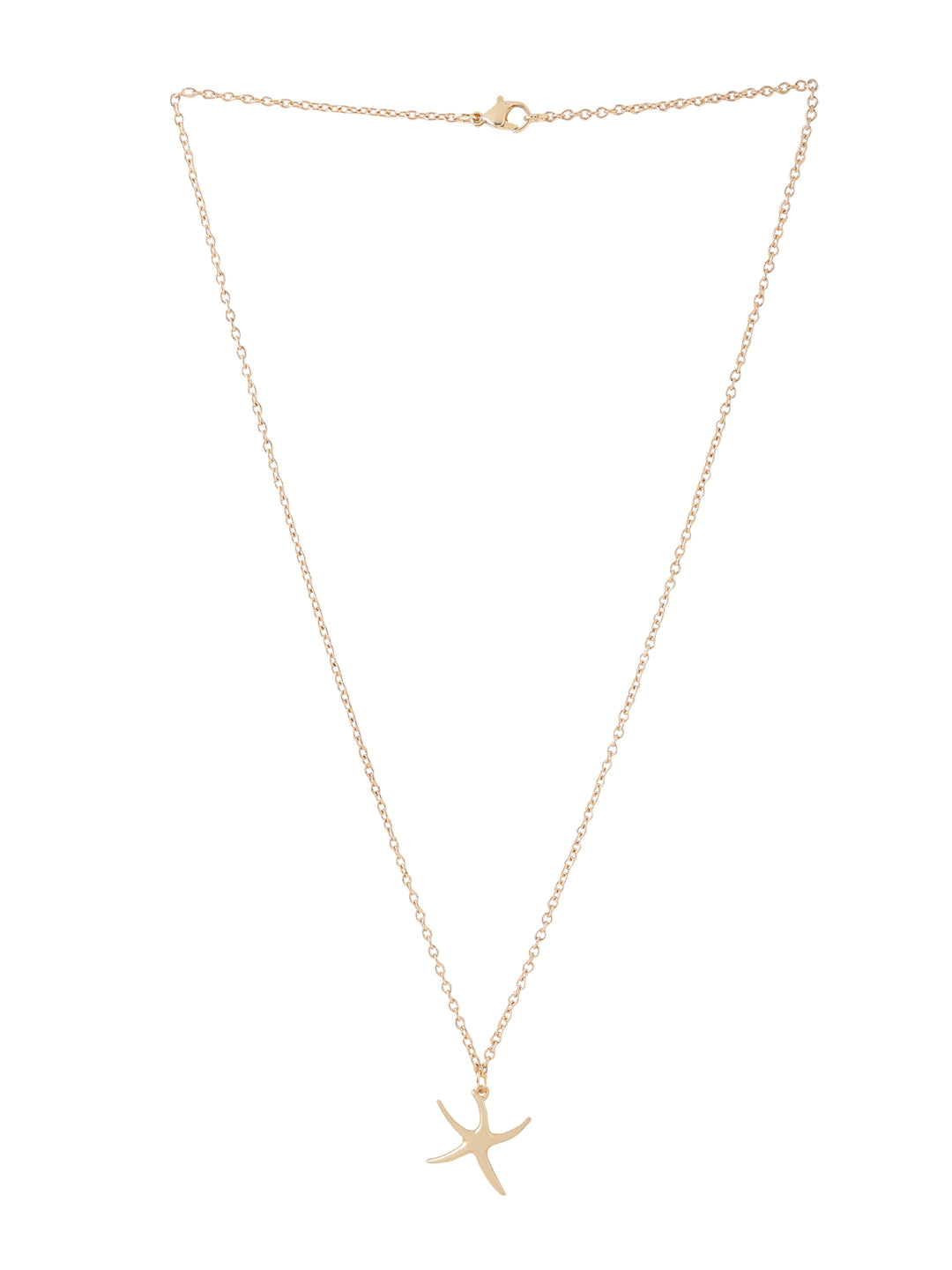 Viraasi Gold-Plated Starfish Pedant with Chain Neckalce
Translation missing: en.products.product.price.regular_price
Rs. 649.00
Translation missing: en.products.product.price.sale_price
Rs. 649.00
Translation missing: en.products.product.price.regular_price
Rs. 1,949.00
Tax included.
Sales Package: 1 Pendant & 1 Chain
Product SKU: VIR1458
Theme: Charm Pendant
Design: Starfish

321 people are viewing this right now
Product description
Product reviews
Viraasi Gold-Plated Starfish Pendant with Chain Necklace, a radiant embodiment of oceanic beauty and celestial elegance designed exclusively for girls and women. This exquisite necklace showcases a meticulously crafted starfish pendant, delicately suspended from a dazzling gold-plated chain, creating a timeless piece that captures the enchantment of the sea and the allure of the night sky.
The pendant features an intricately detailed starfish, mirroring the delicate intricacies of this marine wonder. The gold-plated finish adds an element of opulence, enhancing the pendant's captivating beauty and making it a stunning focal point that exudes grace and sophistication.
Designed for both comfort and durability, the gold-plated chain complements the pendant's charm with grace. Its adjustable length ensures a perfect fit, allowing you to wear this necklace with ease and confidence, whether for everyday wear or special occasions.
Whether worn as a personal tribute to the sea's beauty or as a fashion statement that reflects your love for nature's wonders, the Viraasi Gold-Plated Starfish Pendant with Chain Necklace is a versatile addition to your jewelry collection. It effortlessly complements a range of outfits, from casual beachside attire to elegant evening wear, echoing your connection to the natural world and your appreciation for timeless beauty.
Embrace the magic of the ocean and the celestial allure of the starfish with the Viraasi Gold-Plated Starfish Pendant with Chain Necklace for Girls and Women. Wear it with grace and let it symbolize your love for nature's marvels and your innate elegance, allowing the starfish's mystique to shine brilliantly in your style.