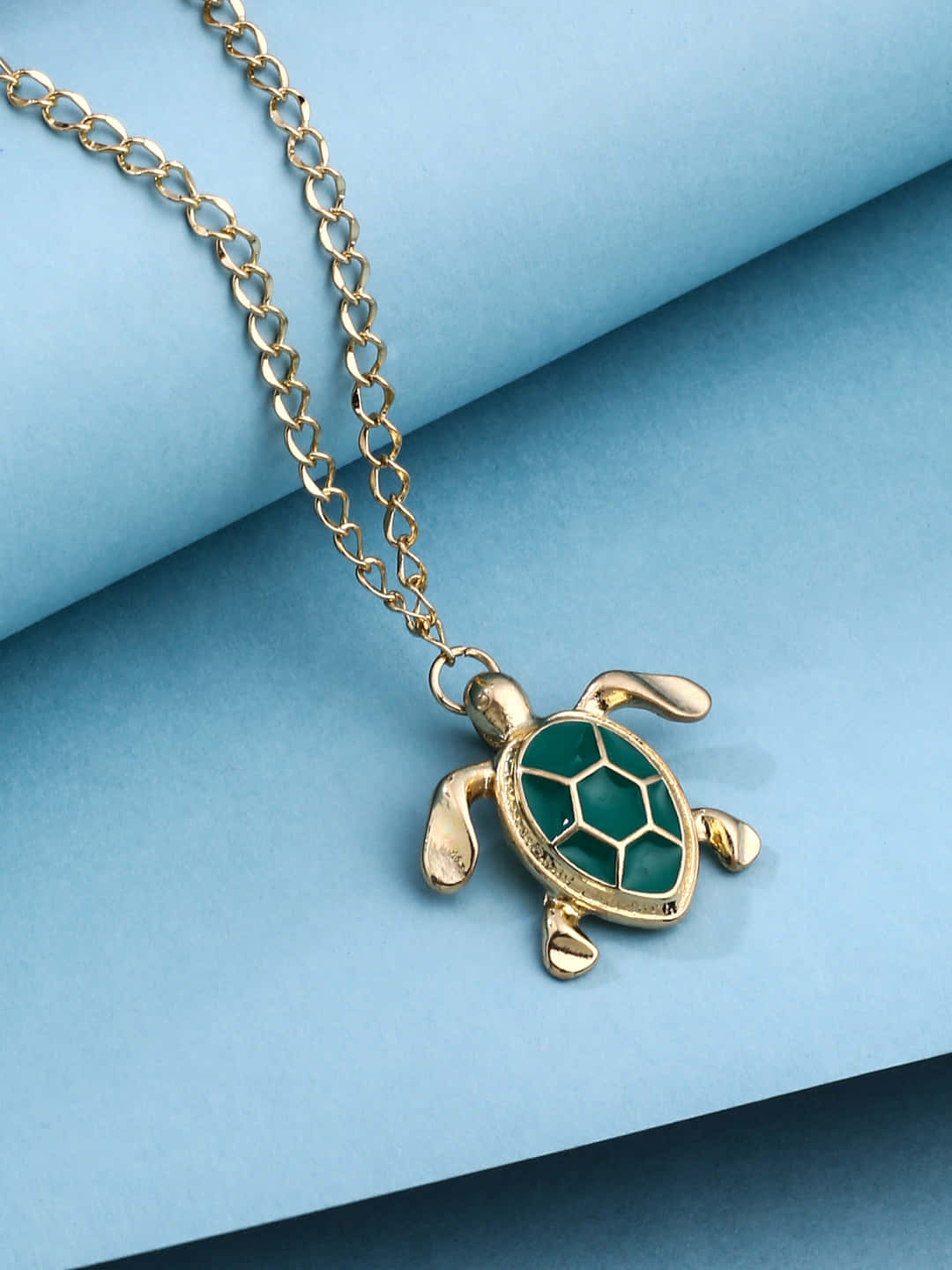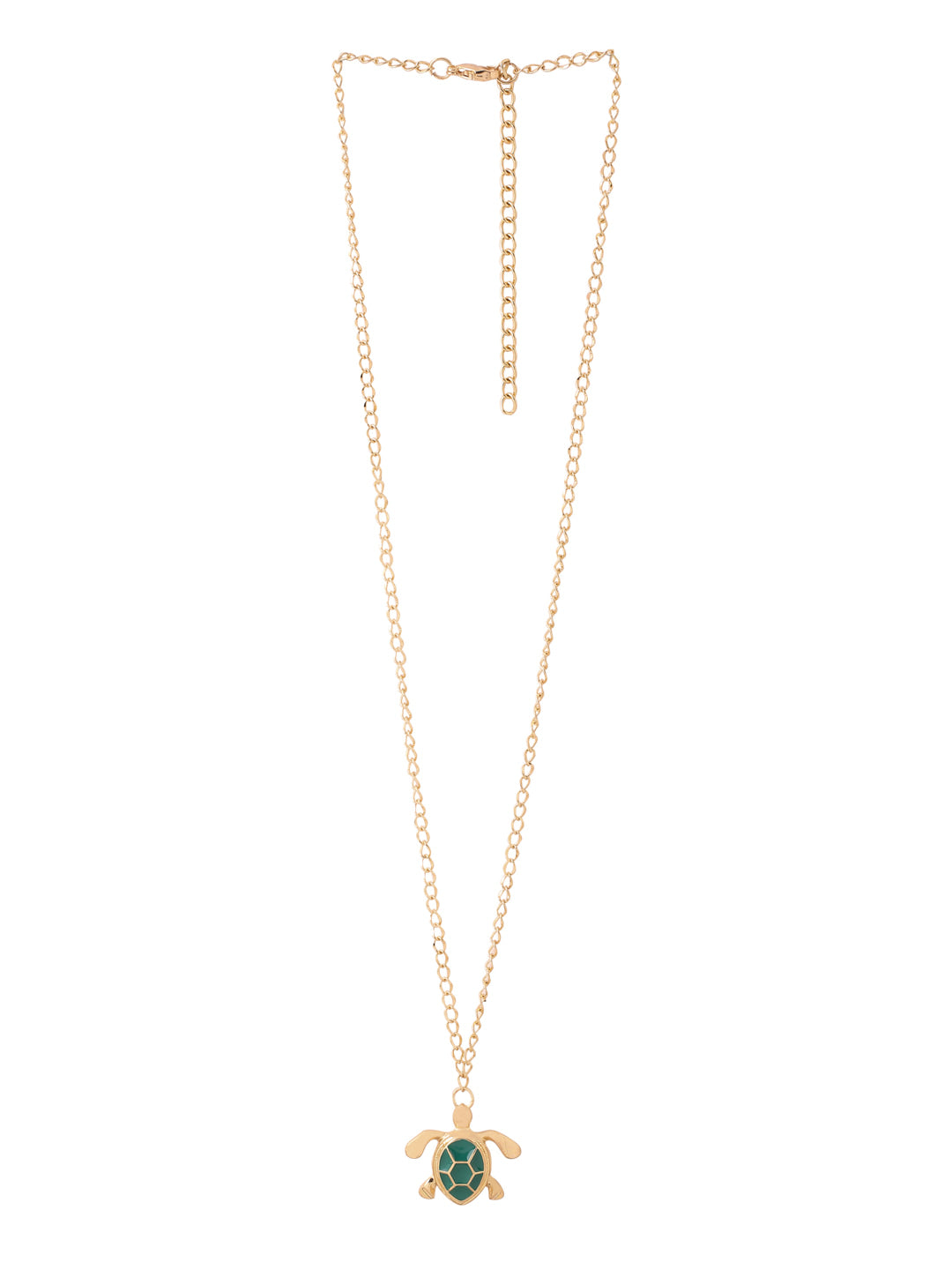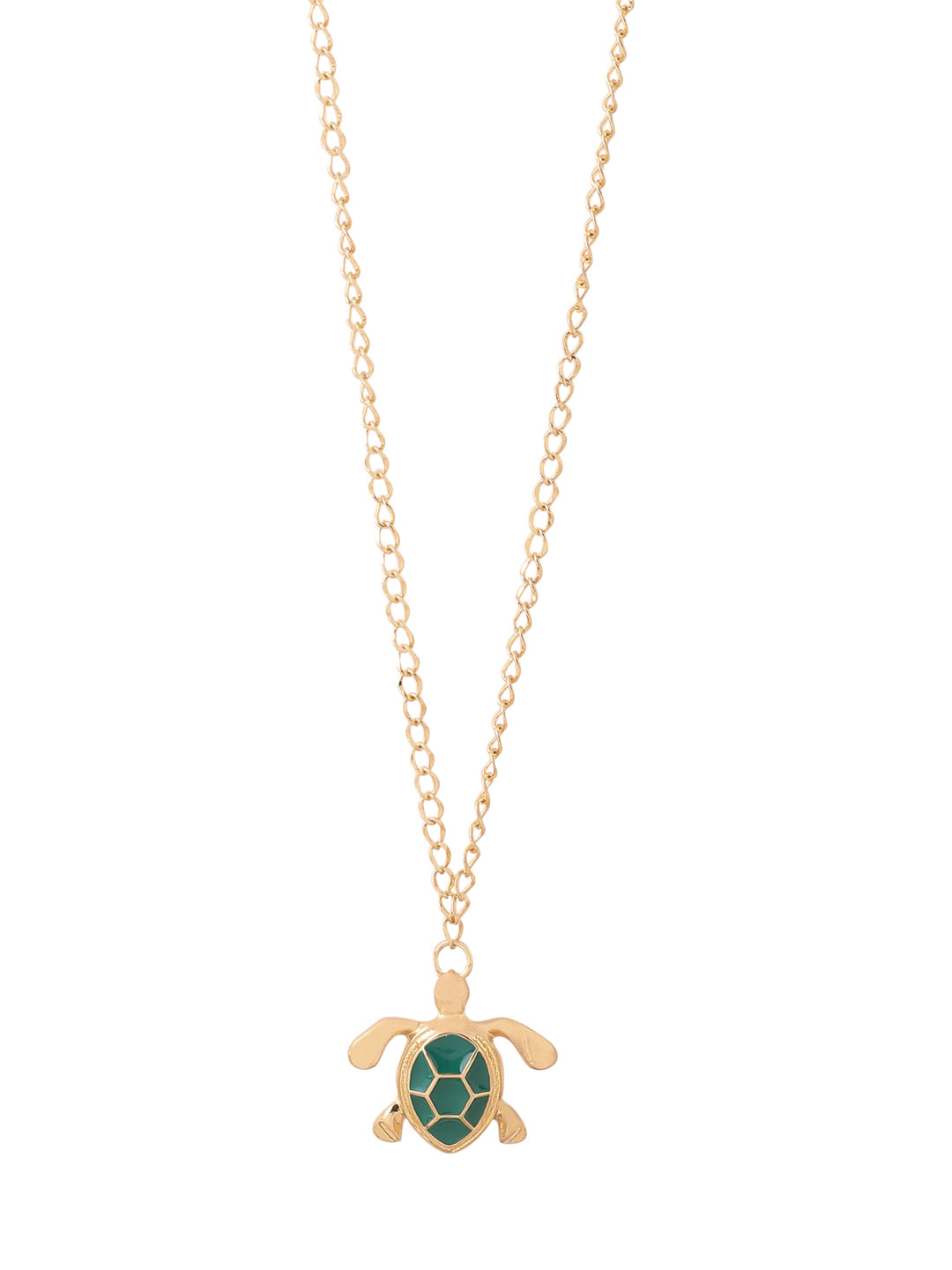 Turtle Pendant For Men & Women
Translation missing: en.products.product.price.regular_price
Rs. 659.00
Translation missing: en.products.product.price.sale_price
Rs. 659.00
Translation missing: en.products.product.price.regular_price
Rs. 1,649.00
Tax included.
Sales Package: 1 Pendant & 1 Chain
Product SKU: VIR1435
Theme: Men Jewellery
Design: Turtle

327 people are viewing this right now
Product description
Product reviews
Introducing our captivating Turtle Pendant for Men & Women, a harmonious blend of nature-inspired design and artistic craftsmanship. This exquisite piece is thoughtfully adorned with intricate green enamel detailing, creating a vibrant and eye-catching accessory that appeals to both genders.

Crafted with meticulous precision, the pendant features a beautifully sculpted turtle, symbolizing longevity, wisdom, and a deep connection with the natural world. The turtle's shell is meticulously enameled in a rich shade of green, invoking the lush hues of a serene forest. The enamel work not only adds a pop of color but also enhances the pendant's texture, lending it an air of sophistication and depth.

This versatile pendant comes complete with a matching chain, seamlessly fusing style and comfort. The chain's impeccable construction ensures durability while maintaining a comfortable fit, making it suitable for everyday wear or special occasions.

Whether worn by a man or a woman, the Turtle Pendant serves as an emblem of profound meanings while reflecting a sense of individuality. Its gender-neutral design allows for effortless incorporation into various outfits, from casual ensembles to more formal attire, making it a versatile addition to your jewelry collection.

Embrace the serene beauty of nature and infuse your look with a touch of elegance and symbolism. The Turtle Pendant for Men & Women with Chain and Green Enamel is more than just an accessory; it's a reflection of your appreciation for timeless design and the wonders of the natural world. Wear it with pride and let it be a conversation starter that resonates with your personal journey.