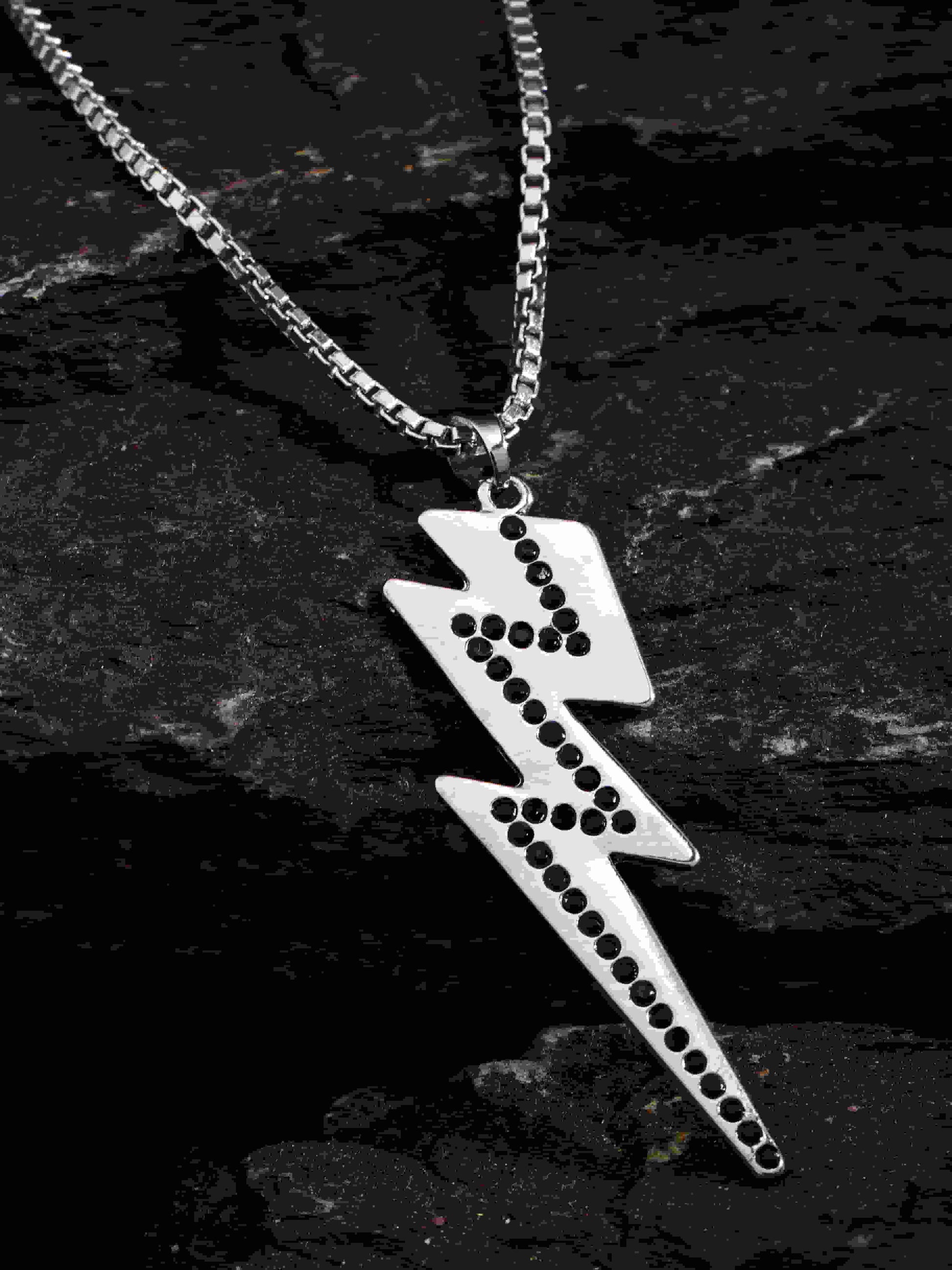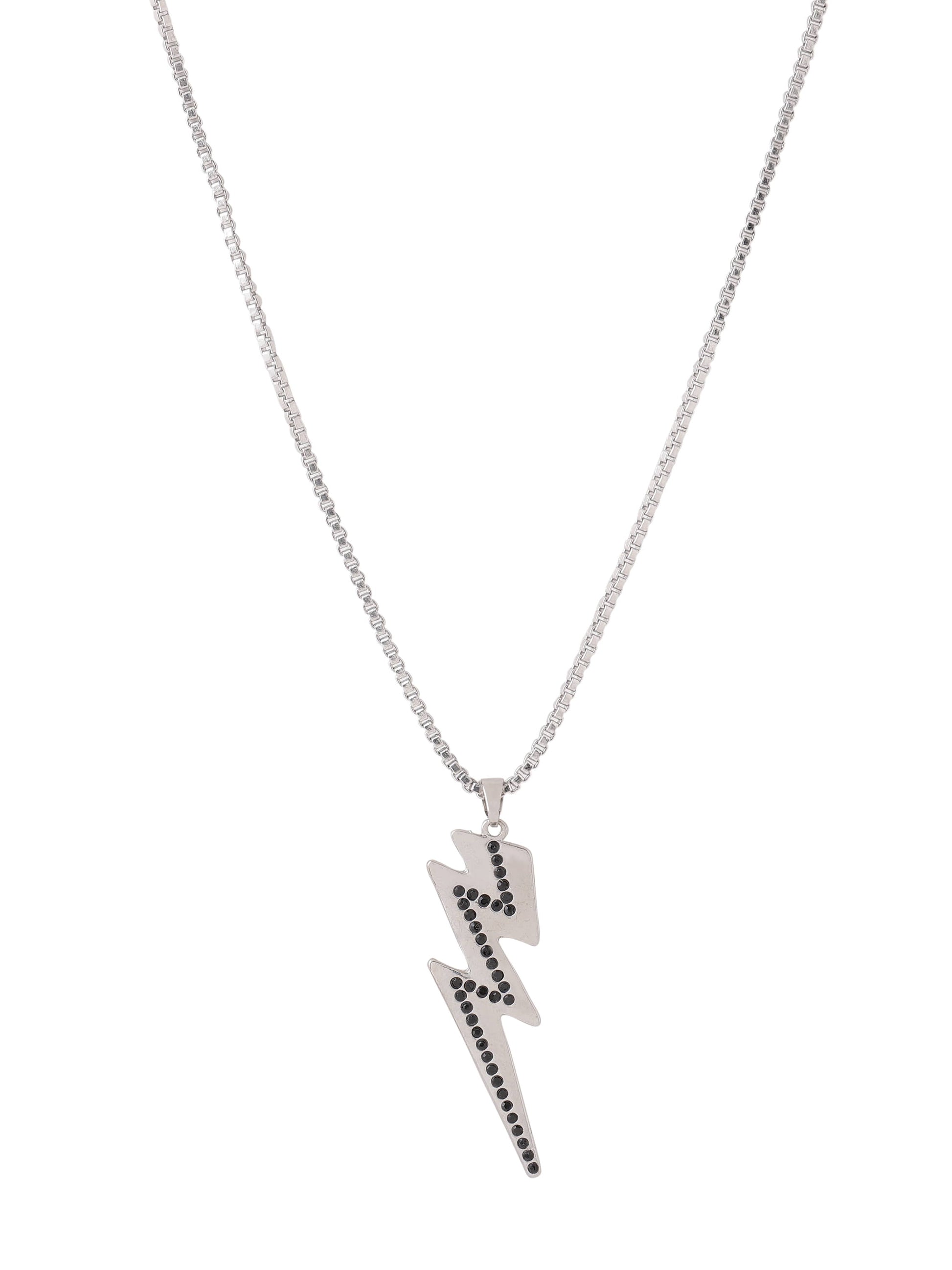 Stylish Flash Pendant With Black Stone
Translation missing: en.products.product.price.regular_price
Rs. 669.00
Translation missing: en.products.product.price.sale_price
Rs. 669.00
Translation missing: en.products.product.price.regular_price
Rs. 1,999.00
Tax included.
Sales Package: 1 Chain & 1 Pendant
Product SKU: VIR1450
Theme: Charm & Pendant
Design: Flash Pendant

318 people are viewing this right now
Product description
Product reviews
Introducing our captivating Stylish Flash Pendant with Black Stone – a bold and fashionable accessory that exudes an air of mystery and sophistication. Meticulously crafted from high-quality brass and adorned with a sleek silver-plated finish, this pendant is designed to make a powerful statement in any setting.

The centerpiece of this pendant is the mesmerizing black stone, carefully selected to add a touch of intrigue and elegance. Set against the backdrop of the silver-plated pendant, the dark stone creates a striking contrast that draws attention and sparks conversation. Its enigmatic allure is perfect for those who appreciate unique and charismatic accessories.

With its modern and edgy design, the Stylish Flash Pendant is a versatile addition to your wardrobe. Whether you're heading to a chic soirée, a casual gathering, or a professional event, this pendant effortlessly complements various styles and occasions. Its minimalist yet impactful design ensures you stand out while maintaining an air of refined taste.

Crafted for durability and long-lasting allure, the brass core of this pendant guarantees its robustness, while the silver-plated exterior ensures an enduring shine. The combination of quality materials and meticulous craftsmanship results in a piece that's not just stylish, but also built to withstand the test of time.

Searching for a statement gift that's sure to impress? Look no further. The Stylish Flash Pendant with Black Stone makes for a remarkable present that showcases your impeccable taste and consideration. Whether for a partner, friend, or family member, this pendant encapsulates modern elegance and an element of mystery.

Elevate your accessory game and embrace the allure of the unknown with the Stylish Flash Pendant. Unleash your inner style icon, combining contemporary design with timeless sophistication. Discover the embodiment of mystique and charm – order now to secure your piece of captivating elegance.