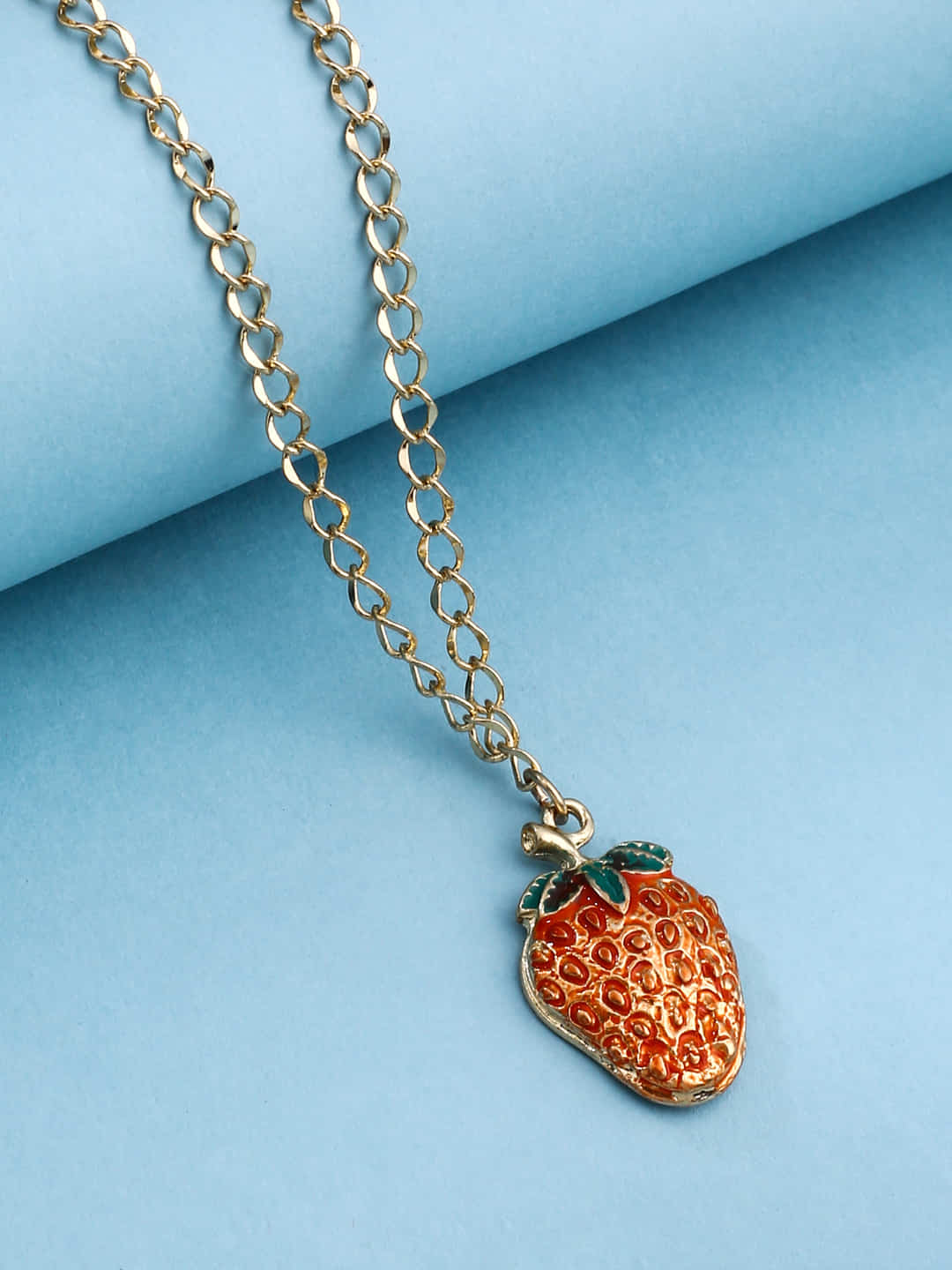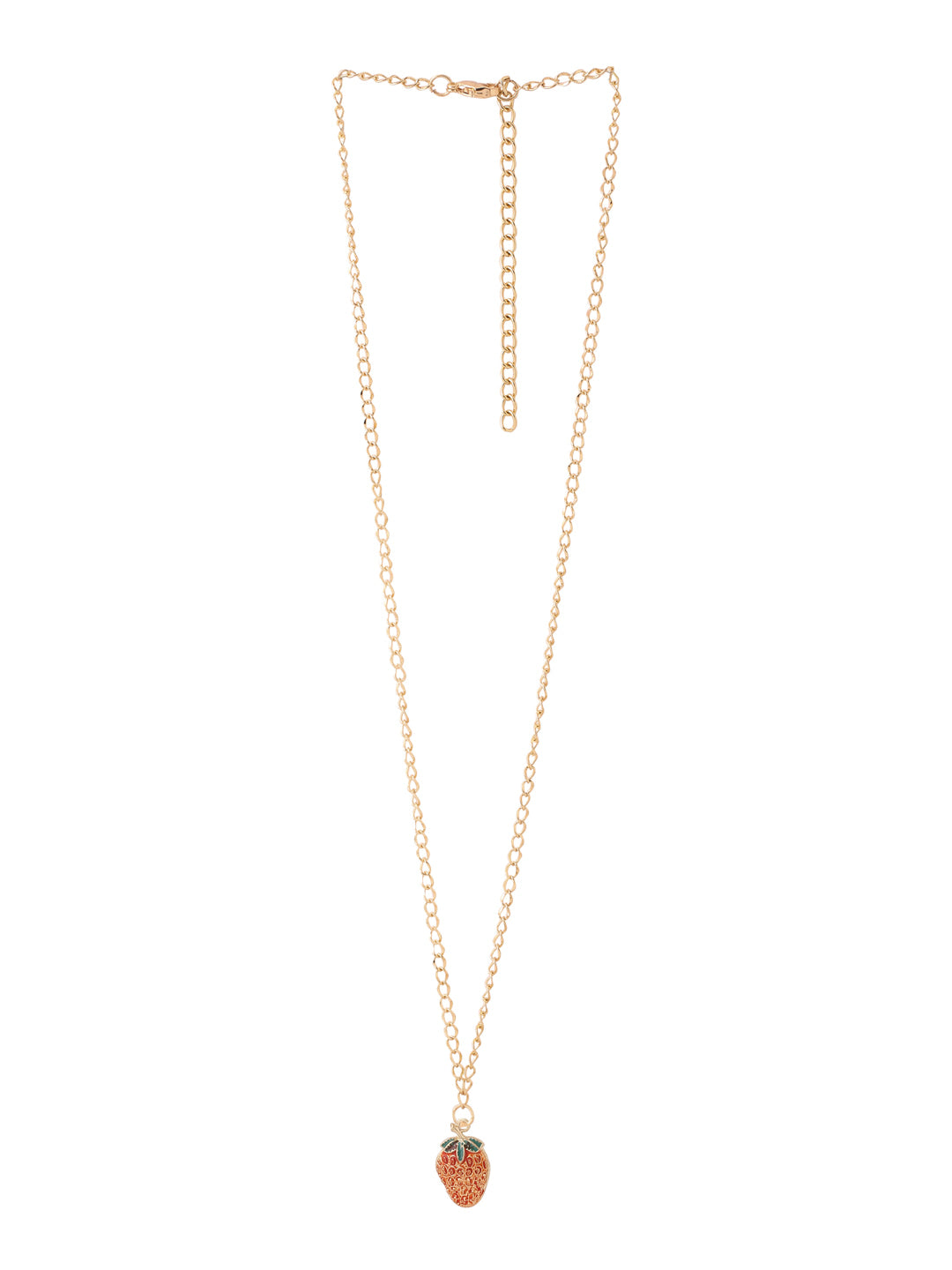 Strawberry Minimal Necklace For Girls
Translation missing: en.products.product.price.regular_price
Rs. 659.00
Translation missing: en.products.product.price.sale_price
Rs. 659.00
Translation missing: en.products.product.price.regular_price
Rs. 1,649.00
Tax included.
Sales Package: 1 Pendant & 1 Chain
Product SKU: VIR1439
Theme: Charm Pendant
Design: Strawberry

356 people are viewing this right now
Product description
Product reviews
Introducing our delightful Strawberry Minimal Necklace, a charming accessory designed especially for girls who appreciate simplicity and sweetness in their style. This necklace features a dainty strawberry pendant suspended from a delicate gold-plated chain, creating a playful yet elegant piece that adds a touch of whimsy to any ensemble.

The pendant's minimalist strawberry design captures the essence of nature's beauty in its purest form. Crafted with meticulous attention to detail, the pendant embodies the iconic shape of a strawberry, showcasing its distinctive contours and texture in a refined manner. The gold-plated finish enhances the pendant's luster, adding a warm and inviting glow to the piece.

Suspended from a fine gold-plated chain, this necklace exudes understated charm and versatility. The chain's lightweight construction ensures comfort, making it perfect for everyday wear or special occasions. Its adjustable length allows for easy customization to suit various necklines and preferences.

The Strawberry Minimal Necklace is a delightful addition to any young girl's jewelry collection. Whether worn as a cherished keepsake or as a whimsical accessory, it serves as a reminder of the simple pleasures in life and the joy of embracing one's unique personality.

Elevate your little one's style with this endearing necklace, and let the Strawberry Minimal Necklace be a symbol of youthful elegance and playful sophistication. Gift her a piece that captures the sweetness of her spirit and adds a touch of magic to her every day.