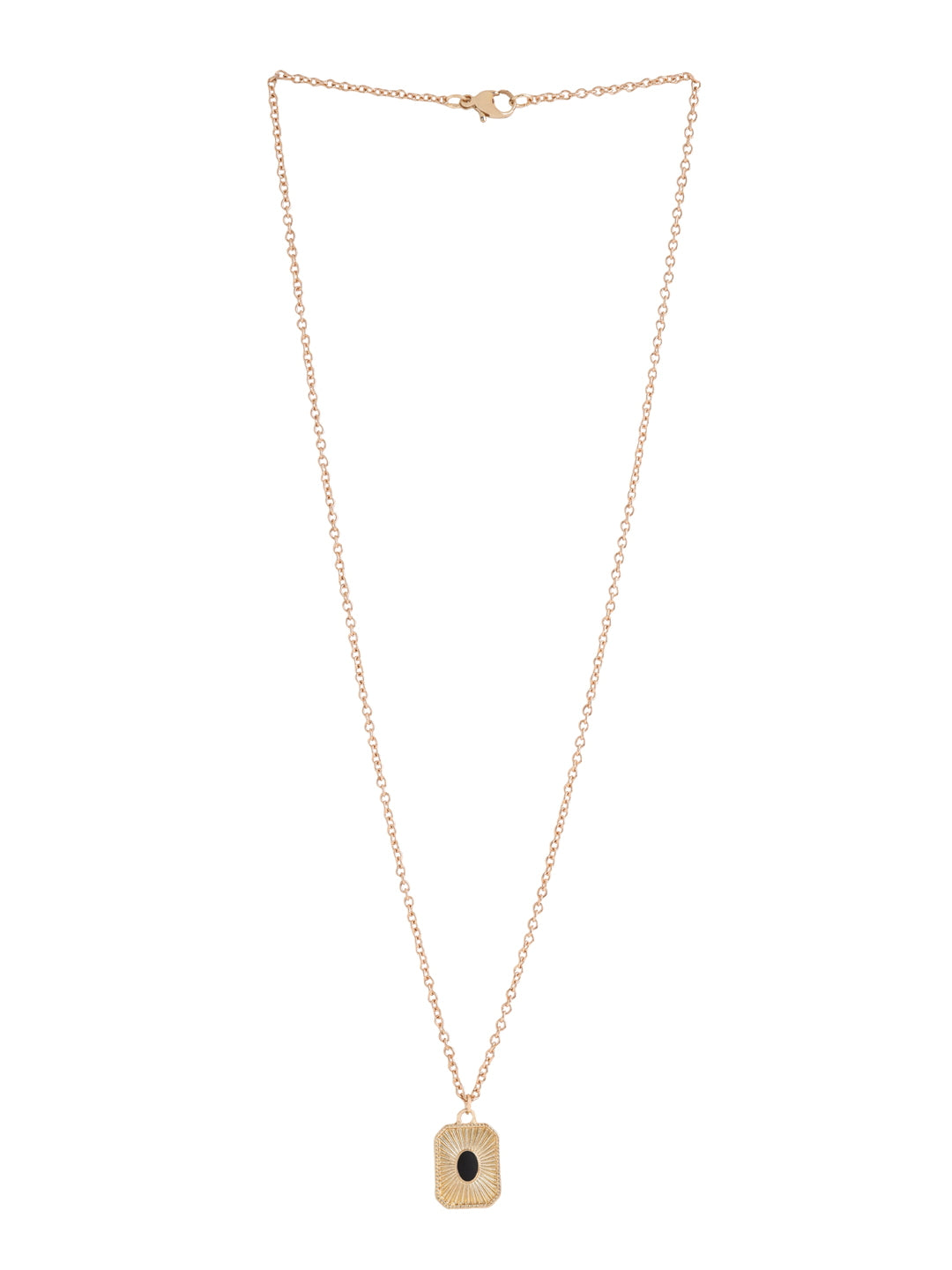 Stone Studded Minimal Square Shape Pendant
Translation missing: en.products.product.price.regular_price
Rs. 649.00
Translation missing: en.products.product.price.sale_price
Rs. 649.00
Translation missing: en.products.product.price.regular_price
Rs. 1,949.00
Tax included.
Sales Package: 1 Pendant & 1 Chain
Product SKU: VIR1470
Theme: Charm Pendant
Design: Square Shape

337 people are viewing this right now
Product description
Product reviews
Stone Studded Minimal Square Shape Pendant, a stunning blend of modern elegance and classic charm, designed for both girls and women. This exquisite pendant is meticulously crafted from high-quality brass, creating a piece that seamlessly combines contemporary style with timeless beauty.

The pendant boasts a minimalist square shape, exuding a sense of simplicity and sophistication. What sets it apart is the meticulous arrangement of shimmering gemstones that adorn its surface. These carefully chosen stones add a touch of sparkle and glamour to the pendant's design, making it a captivating focal point that catches the eye and adds a touch of luxury to your ensemble.

Crafted with comfort and durability in mind, the pendant is paired with a sturdy chain that ensures you can wear it with ease and confidence. The adjustable chain length allows for a customizable fit, ensuring the pendant rests gracefully around your neck.

The Stone Studded Minimal Square Shape Pendant is a versatile addition to your jewelry collection, effortlessly enhancing a range of outfits, from casual to formal. Whether worn as a personal emblem of style or as a statement of understated elegance, it reflects your appreciation for contemporary design and timeless craftsmanship.

Embrace the fusion of modern sophistication and classic charm with this exquisite pendant. Let it be a symbol of your unique style and impeccable taste, adding a touch of sparkle and luxury to your everyday look.