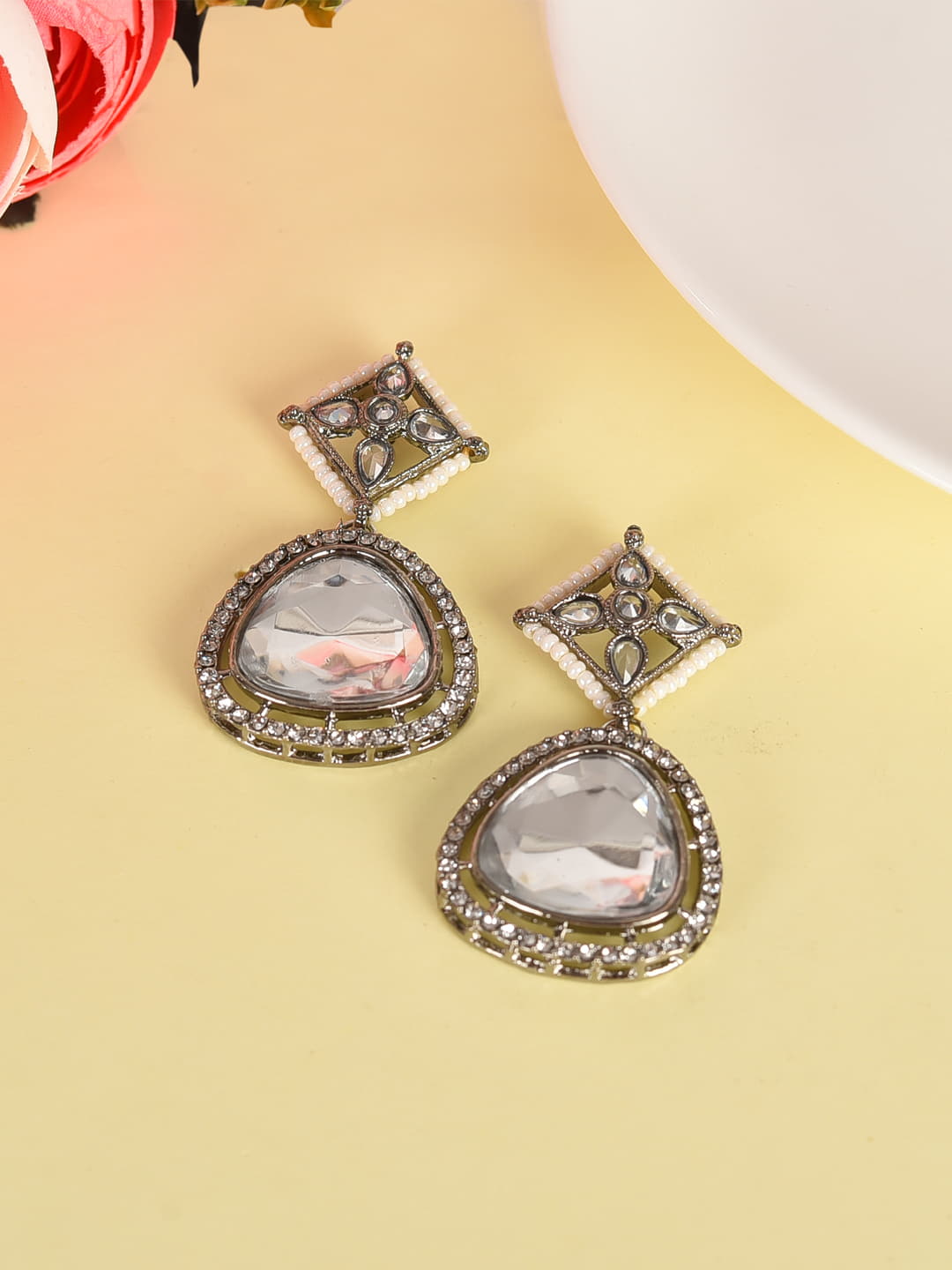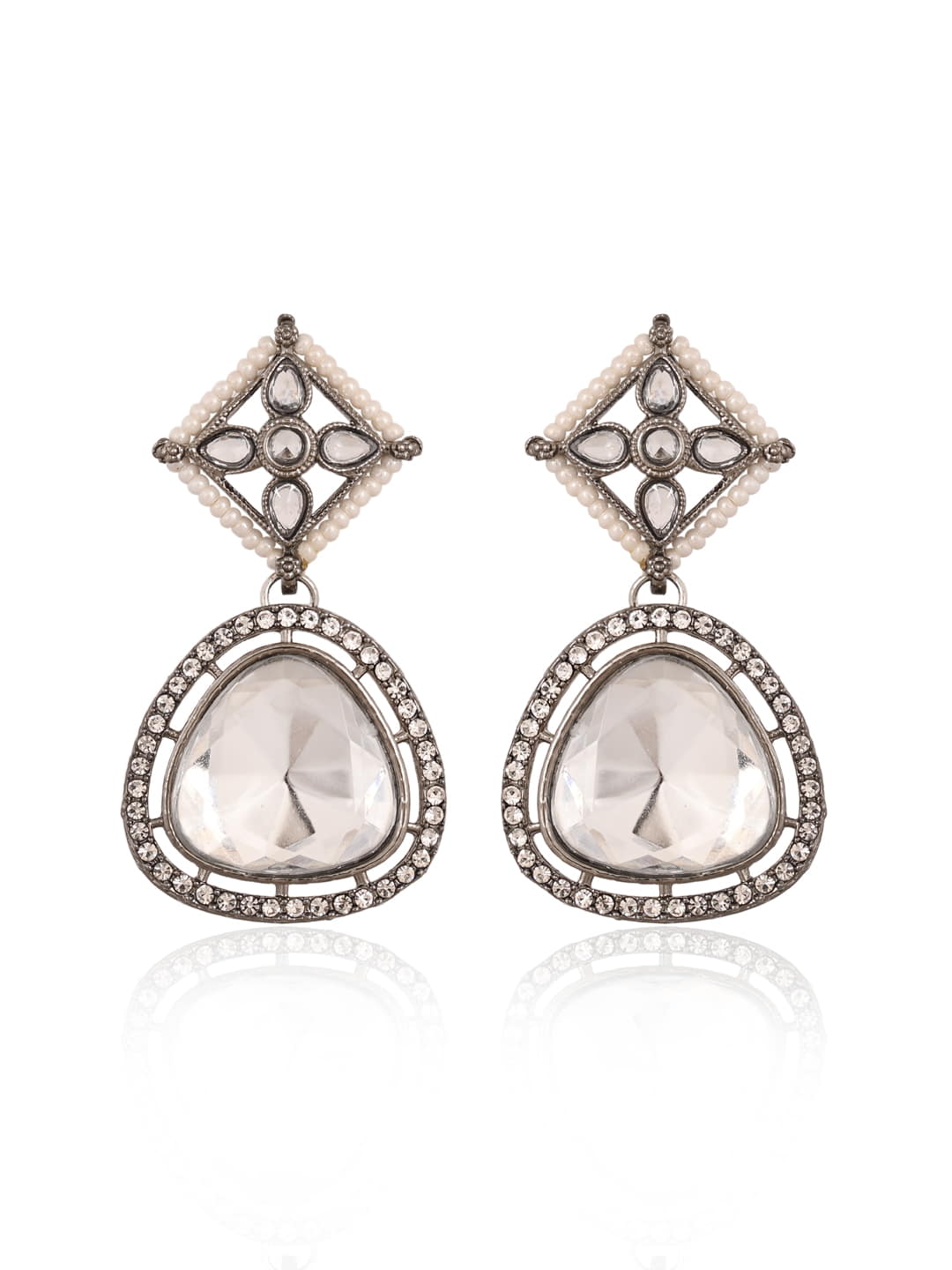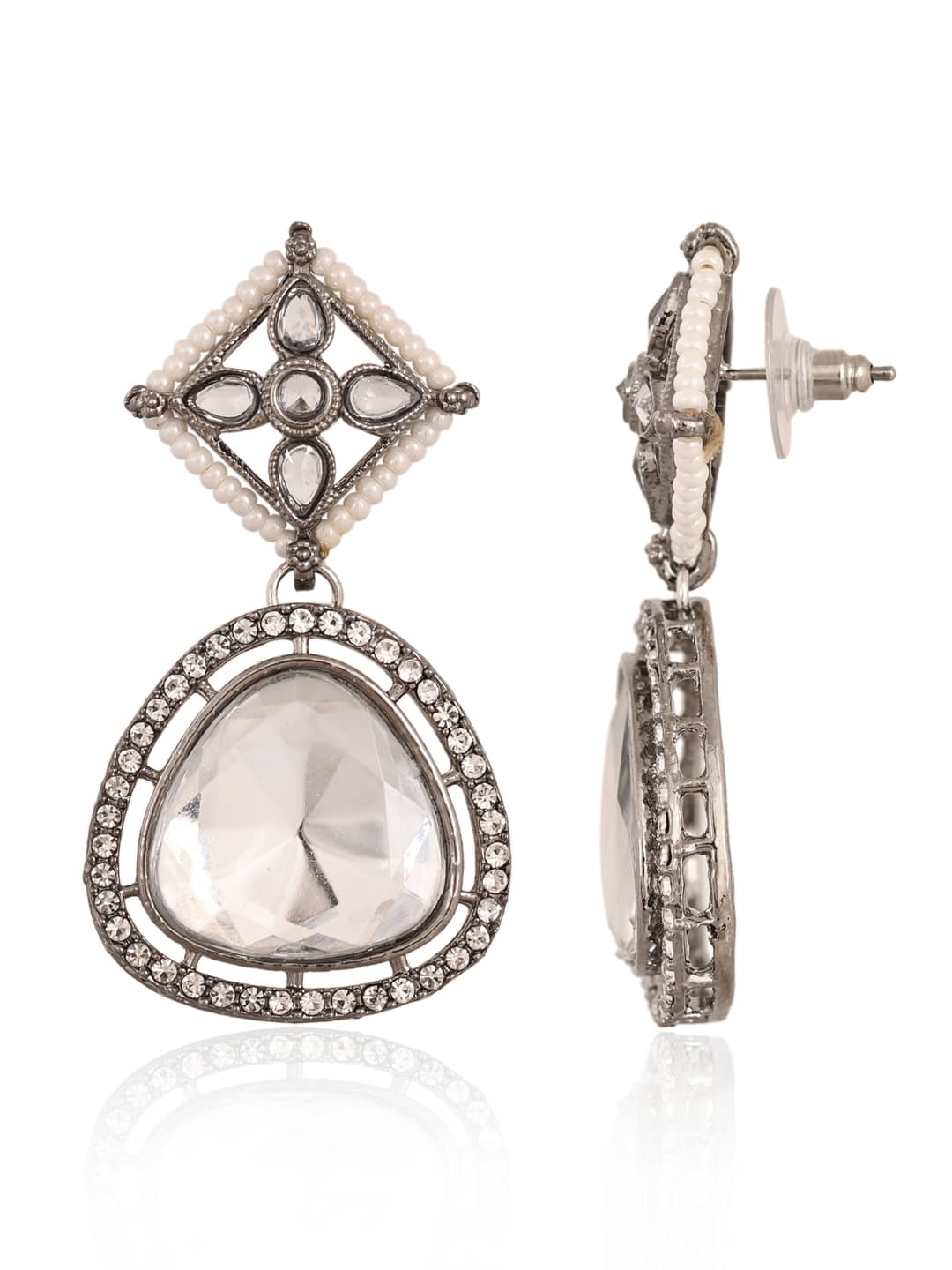 Silver Plated Diamond Earrings
Translation missing: en.products.product.price.regular_price
Rs. 599.00
Translation missing: en.products.product.price.sale_price
Rs. 599.00
Translation missing: en.products.product.price.regular_price
Rs. 2,699.00
Tax included.
Sales Package: Pair of Earrings
Product SKU: VIR1480
Theme: AD Earrings
Design: Dangler

348 people are viewing this right now
Get Extra 10% Discount On Prepaid Orders
Product description
Product reviews
Silver plated white AD studded dangler earrings are a stylish and elegant accessory that can add a touch of sophistication to your ensemble. Here's a description of these earrings:

Design: These earrings feature a beautifully crafted design with a silver-plated base. The silver plating gives them a lustrous and shiny appearance that mimics the look of real silver. The design typically consists of a delicate chain or stud that connects to a stunning dangler, creating a graceful and eye-catching look.

Stone: AD, or American Diamond, stones are used in these earrings. These simulated diamonds are known for their brilliant sparkle and clarity, closely resembling the appearance of real diamonds. The white AD stones used in these earrings add a touch of glamour and elegance.

Dangler Element: The dangler element of these earrings can vary in design. It may include intricate patterns, floral motifs, geometric shapes, or other decorative elements. The choice of design can influence the overall style of the earrings.

Length: Dangler earrings are designed to hang gracefully and sway with your movements. The length of the dangler element can vary, but it is typically long enough to make a statement without being overly cumbersome.

Occasion: These earrings are versatile and can be worn for various occasions. They are suitable for formal events like weddings, parties, and other special occasions. They can also be worn casually to elevate your everyday style.

Care: To maintain the shine and quality of these earrings, it's important to handle them with care. Avoid contact with water, perfumes, or harsh chemicals, and store them in a jewelry box or pouch when not in use.

Silver plated white AD studded dangler earrings are a popular choice for those who want to achieve a luxurious and glamorous look without the expense of real diamonds. They can complement a wide range of outfits and are sure to draw attention to your ears with their sparkle and elegance.