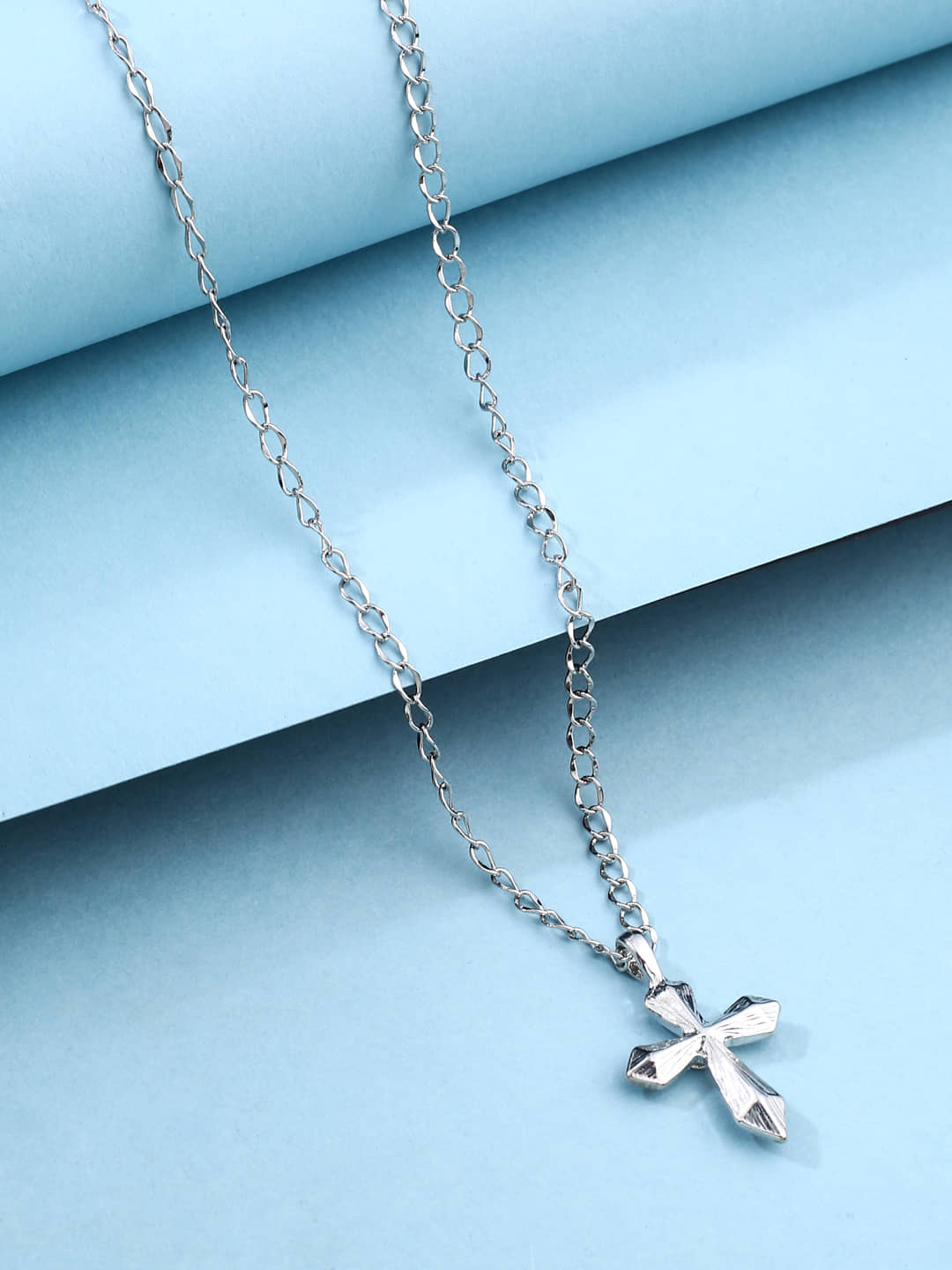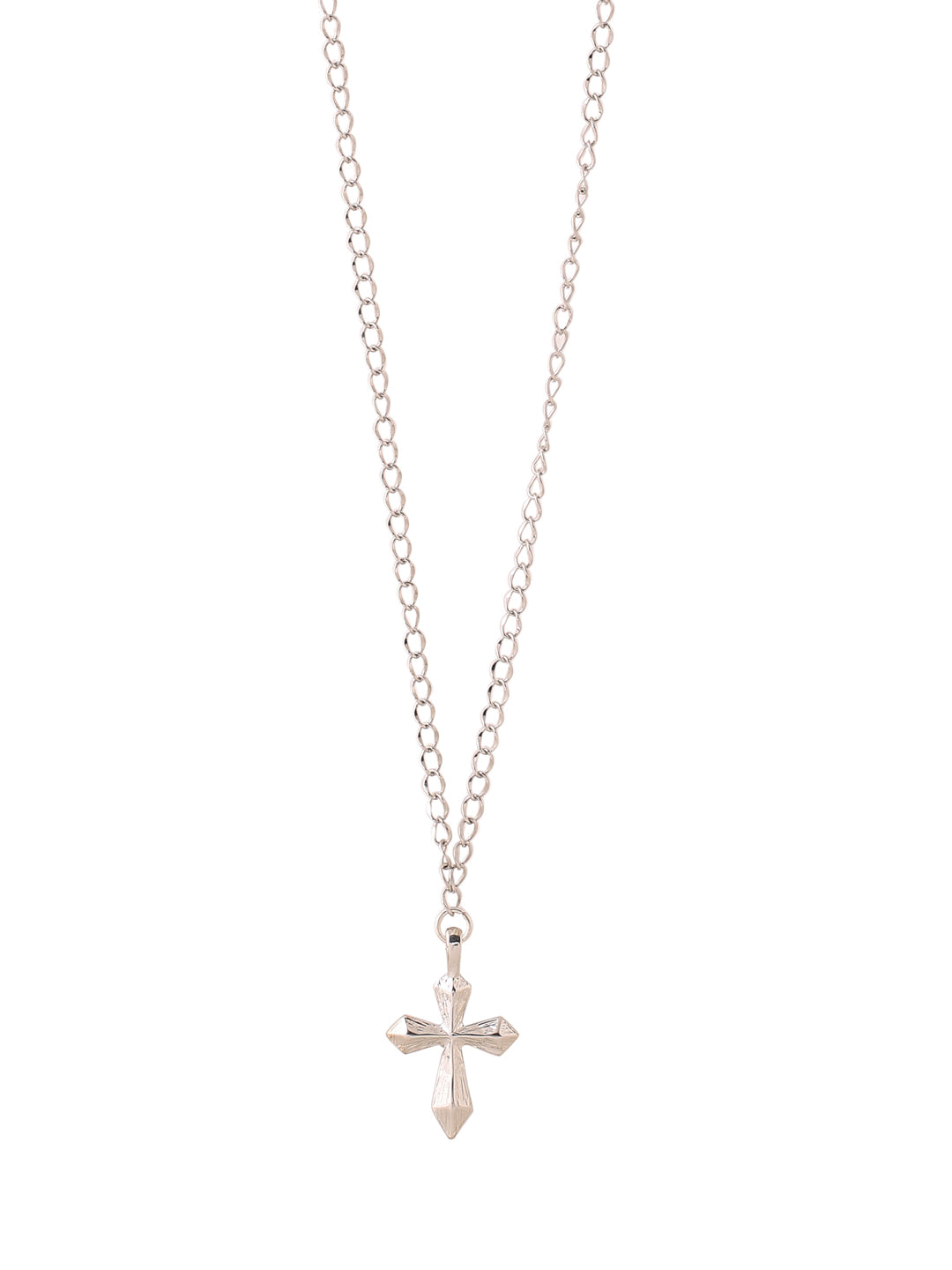 Silver Plated Cross Pendant with Chain For Men
Translation missing: en.products.product.price.regular_price
Rs. 659.00
Translation missing: en.products.product.price.sale_price
Rs. 659.00
Translation missing: en.products.product.price.regular_price
Rs. 1,649.00
Tax included.
Sales Package: 1 Pendant & 1 Chain
Product SKU: VIR1434
Theme: Mens Jewellery
Design: Cross Pendant

337 people are viewing this right now
Product description
Product reviews
Introducing our exquisite Silver-Plated Cross Pendant with Chain, a timeless symbol of faith and style designed exclusively for men. Crafted with meticulous attention to detail, this stunning piece seamlessly blends spirituality and fashion, making it the perfect accessory for any occasion.

The pendant's elegant cross design is plated in lustrous silver, creating a captivating interplay of light that highlights the intricate textures and contours of the piece. The thoughtful combination of polished and brushed finishes adds depth and dimension to the pendant, enhancing its overall visual appeal.

Paired with a sturdy yet sophisticated chain, this pendant exudes masculinity and refinement. The chain's careful construction ensures both comfort and durability, allowing you to wear it confidently day in and day out.

Whether worn as a personal statement of faith or as a tasteful fashion accent, the Silver-Plated Cross Pendant with Chain for men is a versatile accessory that effortlessly complements any ensemble. Its understated elegance makes it suitable for both casual and formal occasions, allowing you to express your beliefs and sense of style with subtlety and grace.

Elevate your look and express your individuality with this exceptional Silver-Plated Cross Pendant with Chain – a testament to both your unwavering faith and impeccable taste.