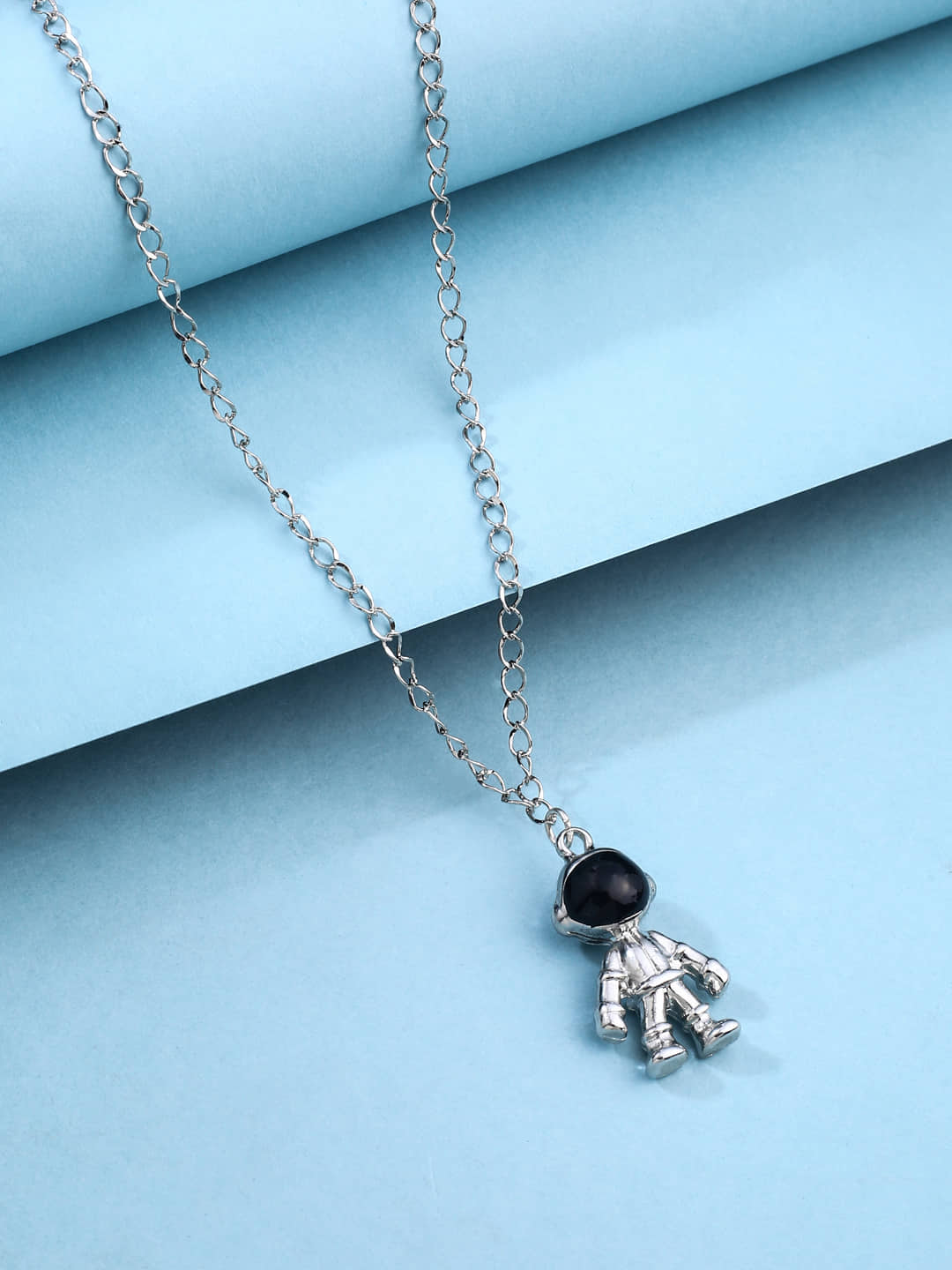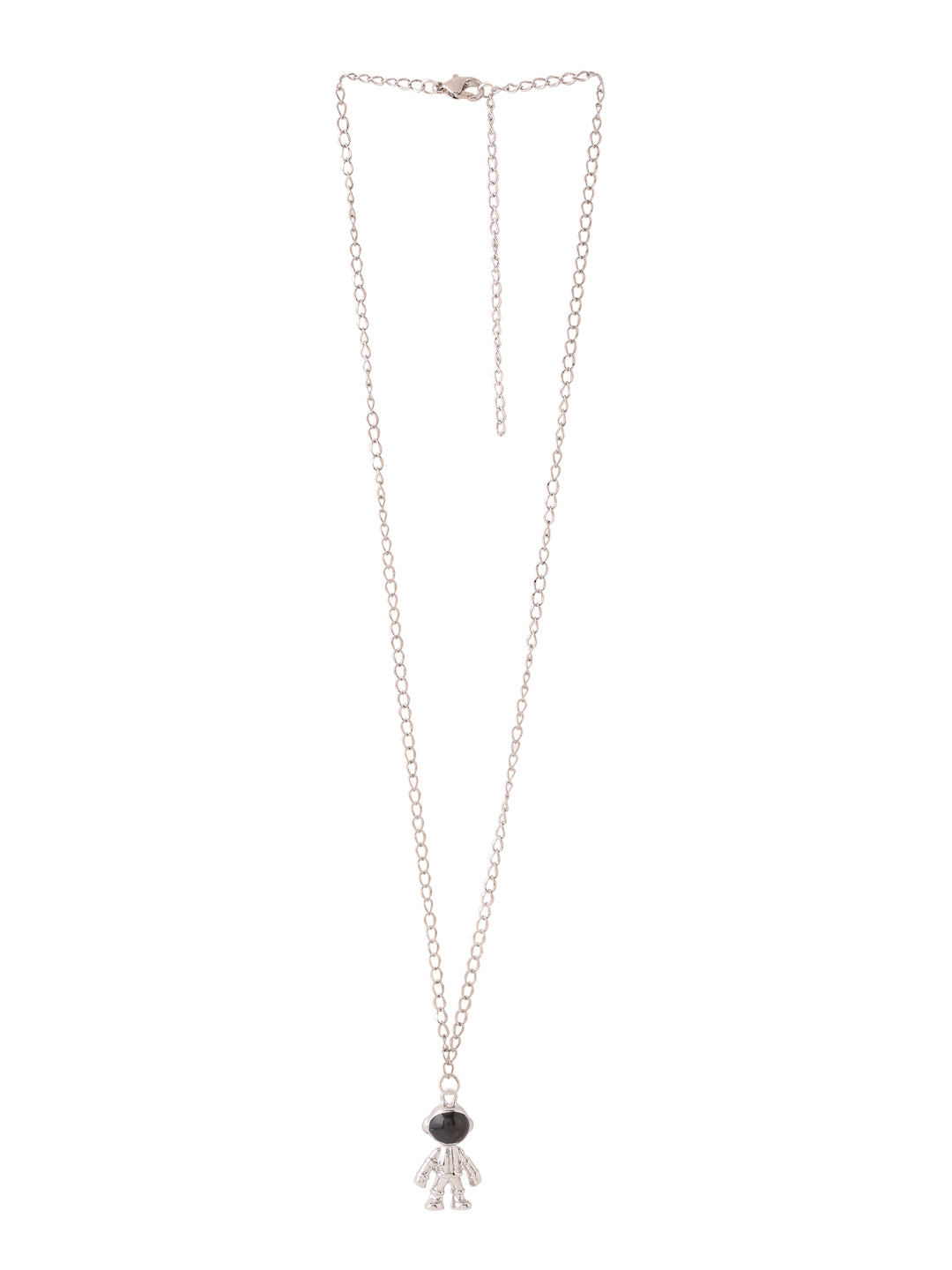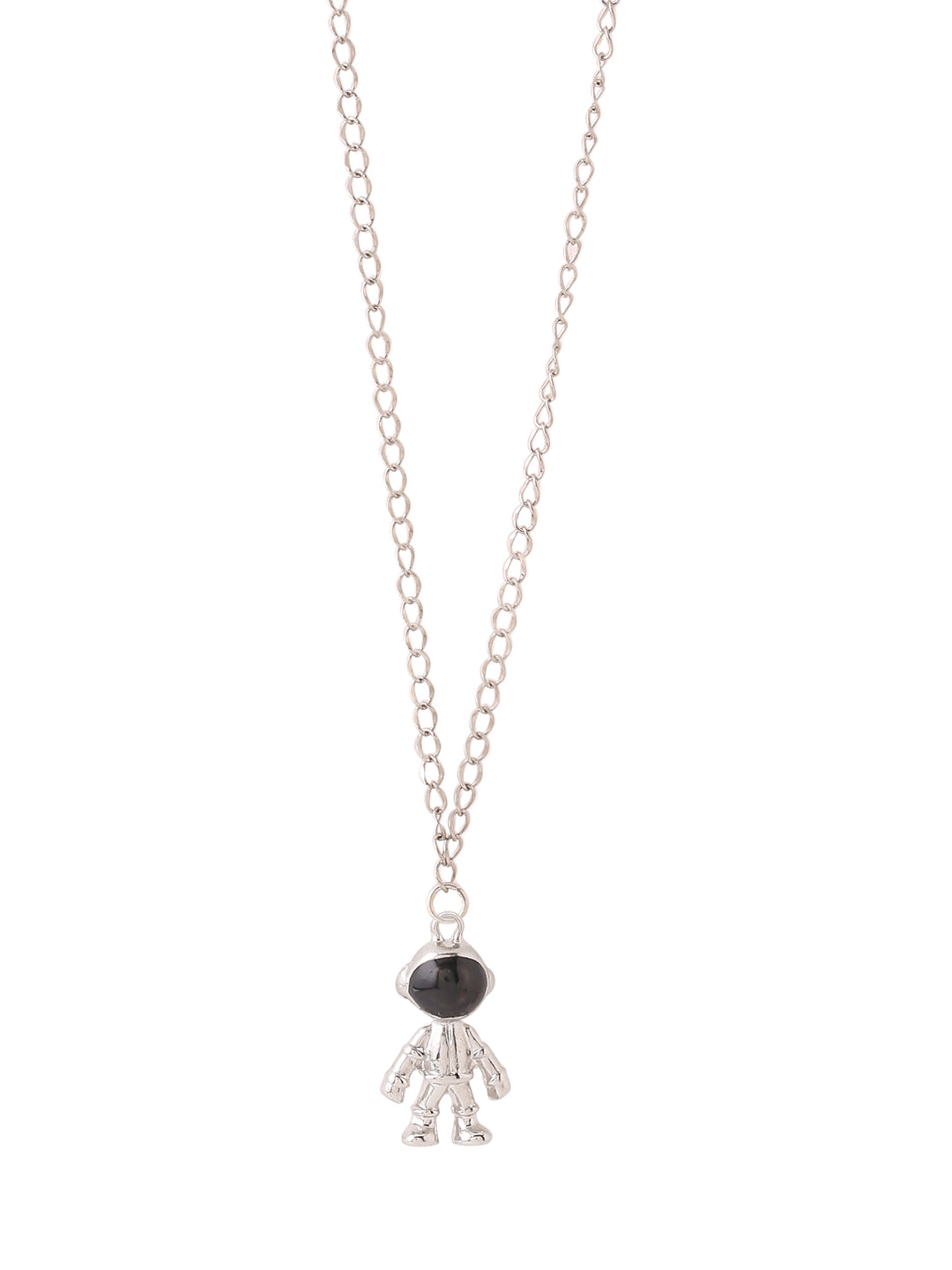 Silver Astronaut Pendant Necklace
Translation missing: en.products.product.price.regular_price
Rs. 679.00
Translation missing: en.products.product.price.sale_price
Rs. 679.00
Translation missing: en.products.product.price.regular_price
Rs. 1,699.00
Tax included.
Sales Package: 1 Pendant & 1 Chain
Product SKU: VIR1446
Theme: Charm Pendant
Design: Astronaut

321 people are viewing this right now
Product description
Product reviews
Introducing our captivating Silver Astronaut Pendant Necklace, a symbol of exploration and the boundless spirit of adventure. This exquisite necklace features a meticulously crafted astronaut pendant, suspended from a sleek box chain, creating a striking piece that encapsulates the allure of space and the wonder of the cosmos.

The pendant portrays an intricately detailed astronaut, capturing the courage and curiosity that drive humanity to reach for the stars. Crafted with precision, the pendant's silver composition lends it an air of sophistication and modernity, while the box chain adds a touch of sleek elegance to the overall design.

Designed for both comfort and durability, the box chain effortlessly complements the pendant's contemporary charm. Its adjustable length ensures a perfect fit, allowing you to wear this necklace with ease and confidence, whether for everyday wear or special occasions.

Whether worn as a personal emblem of exploration or as a statement of individuality, the Silver Astronaut Pendant Necklace is a versatile addition to your jewelry collection. It effortlessly enhances a range of outfits, from casual to cosmopolitan, reflecting your passion for the cosmos and your appreciation for finely crafted adornments.

Embark on a journey beyond the stars and embrace the spirit of discovery with the Silver Astronaut Pendant Necklace. Let it serve as a reminder of the limitless possibilities that await and wear it with pride as a symbol of your curiosity and sense of wonder.