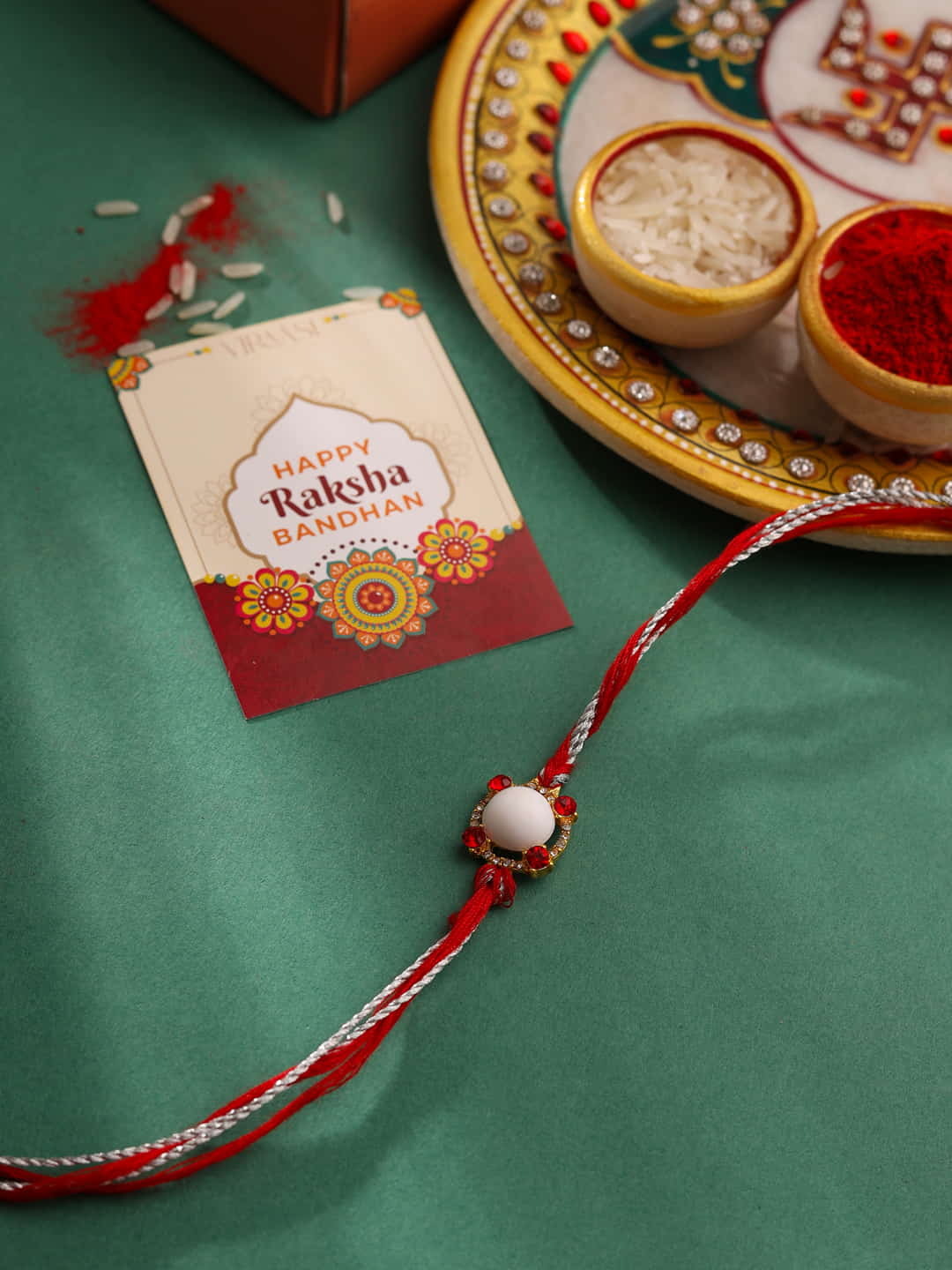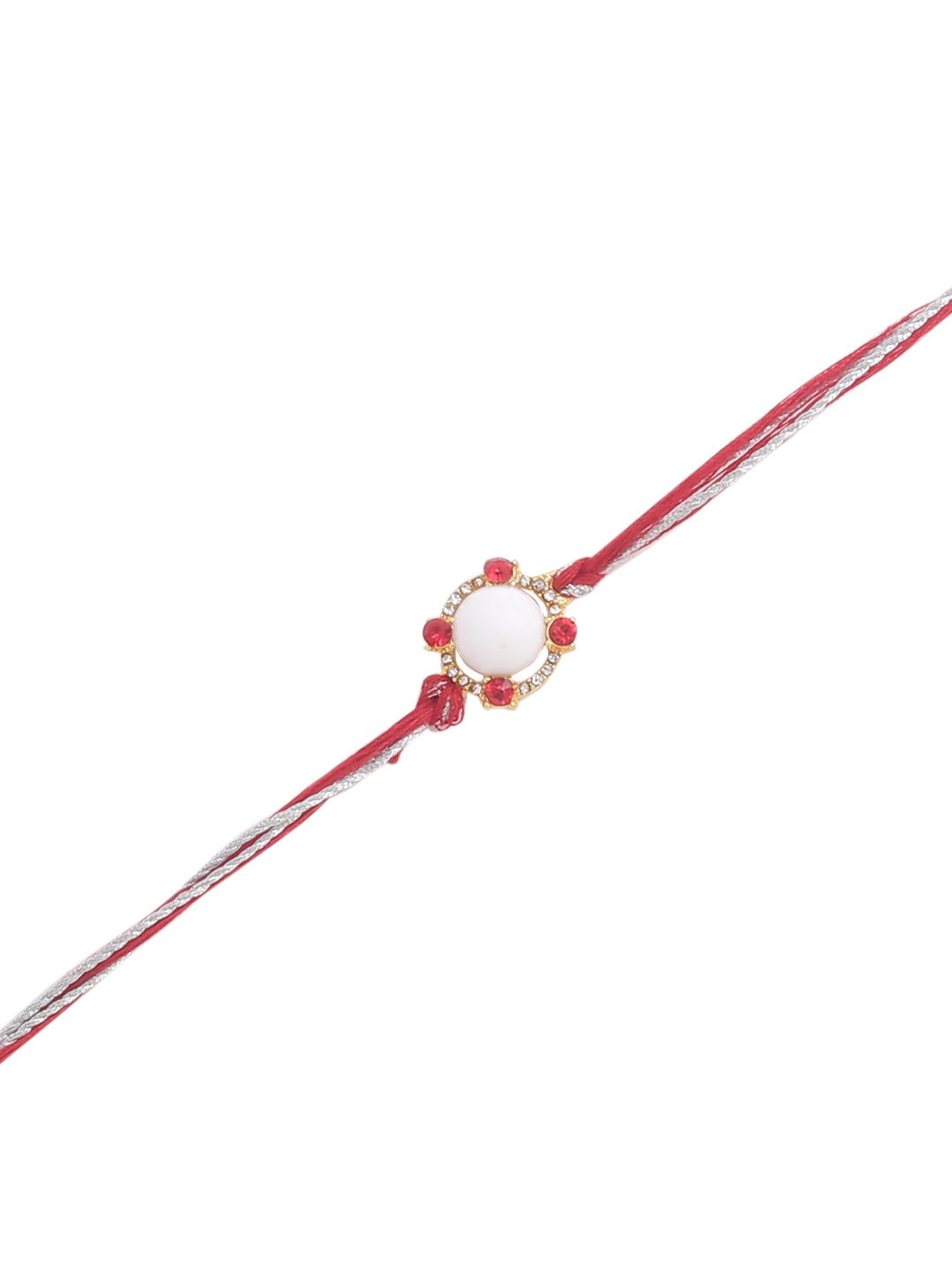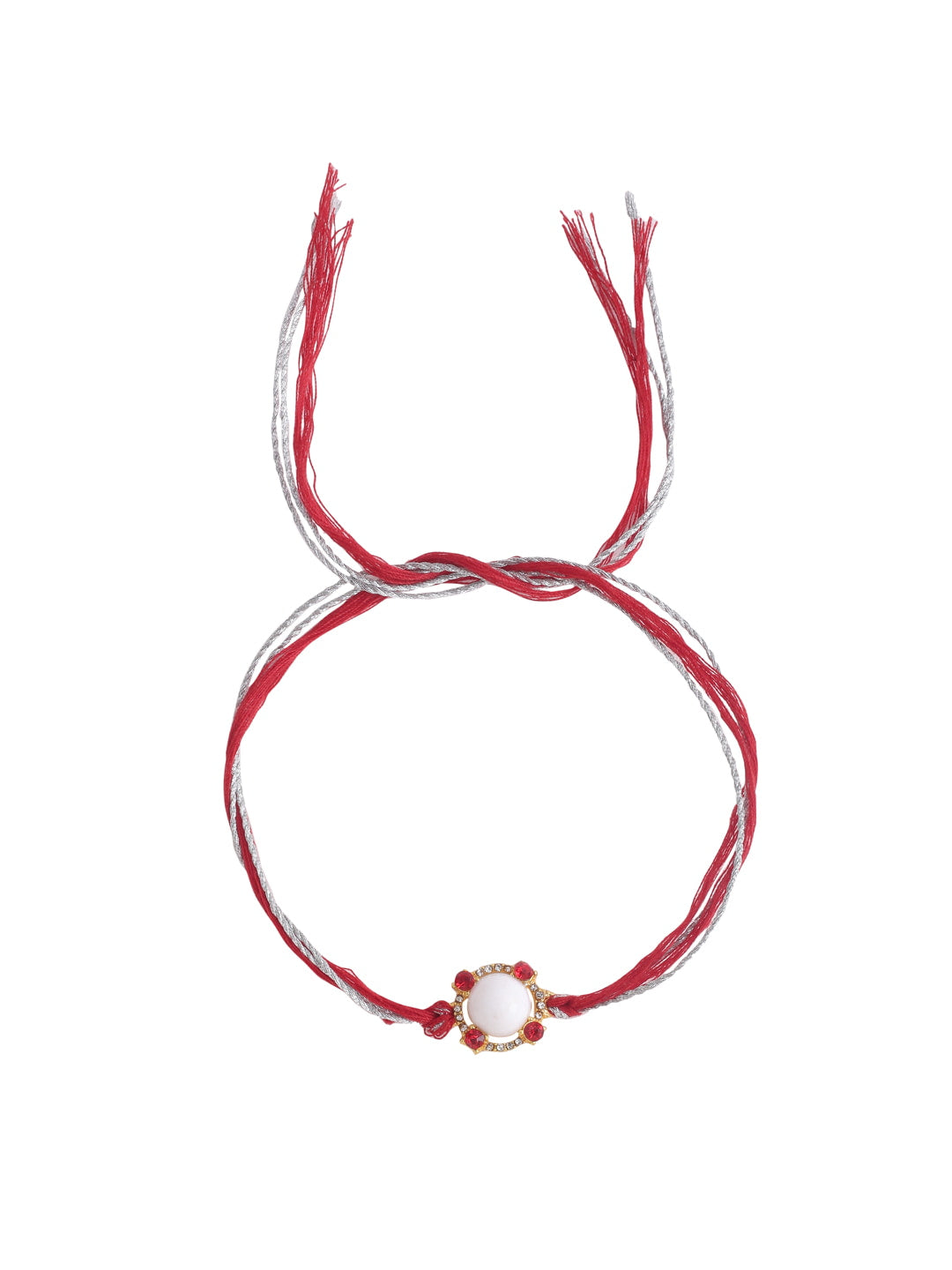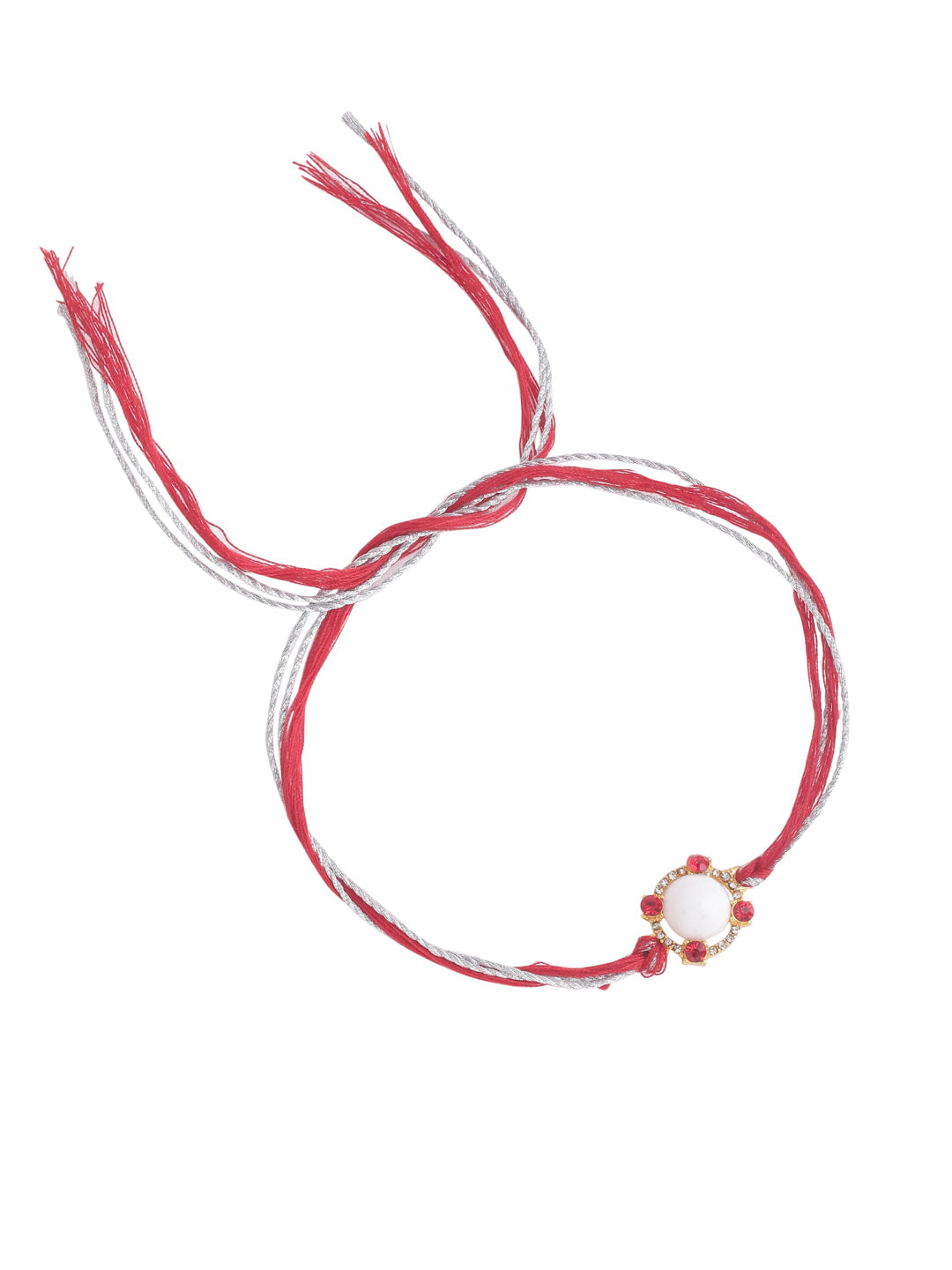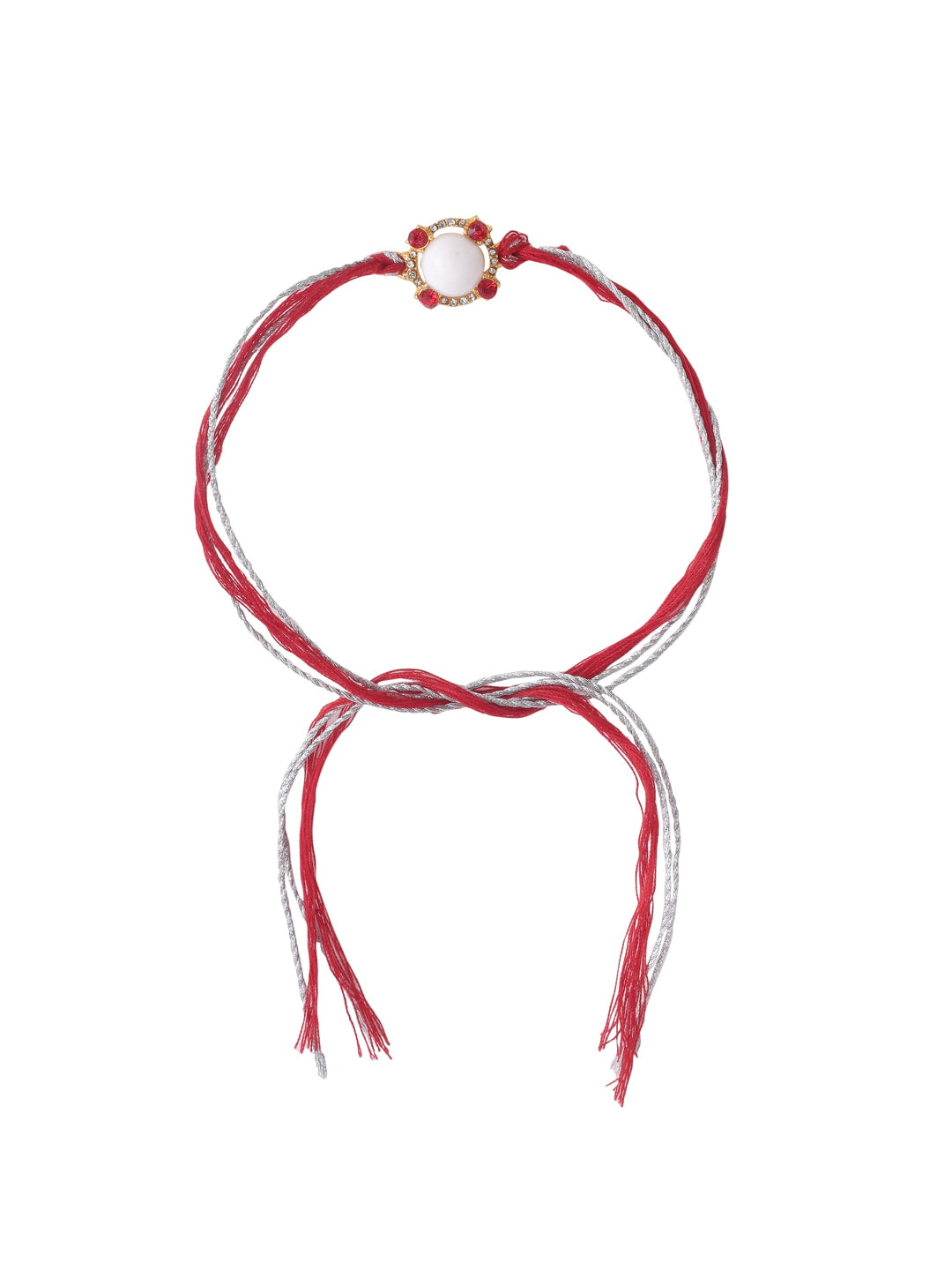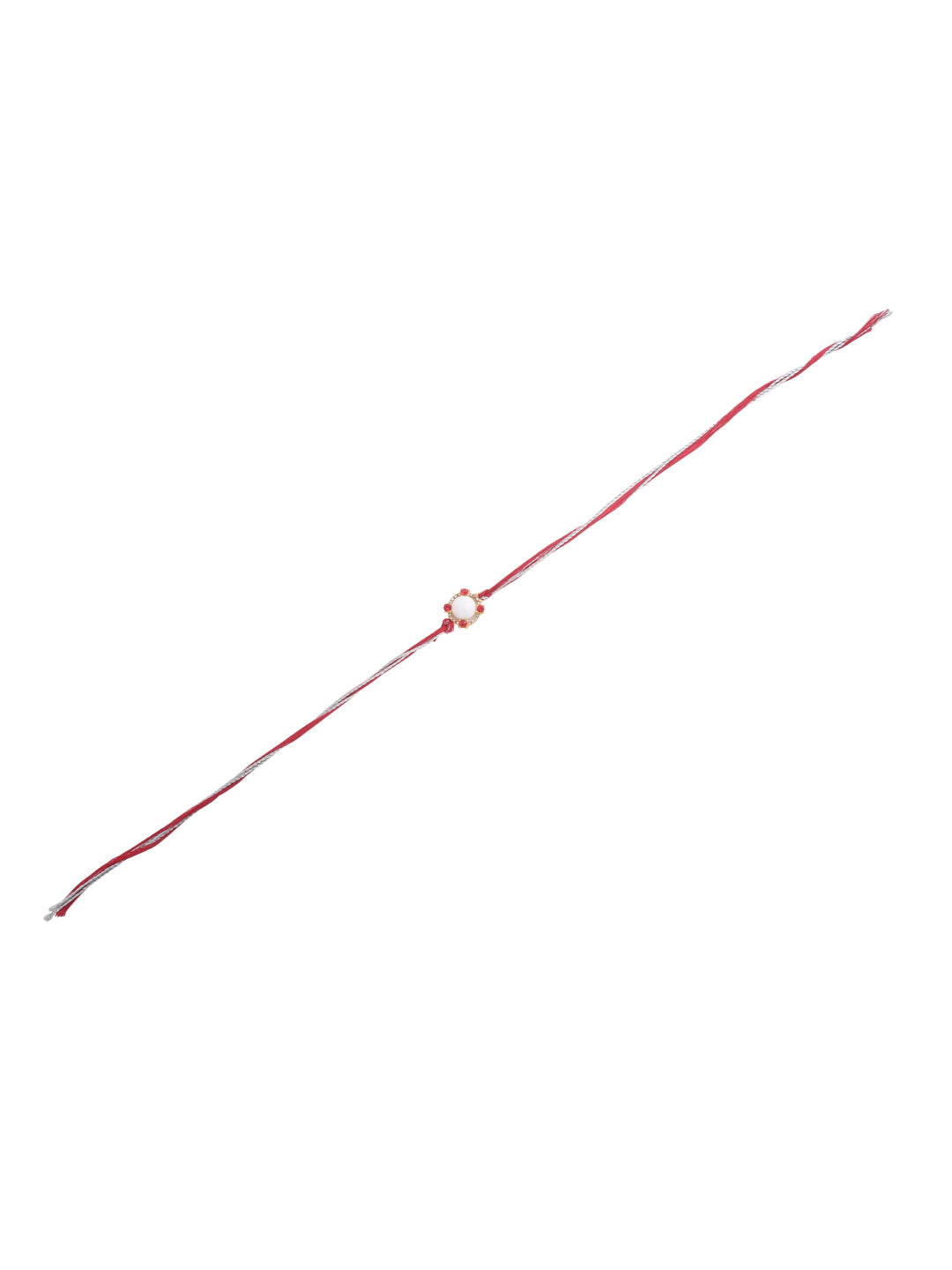 Red Thread Pearl Rakhi For Brother
Translation missing: en.products.product.price.regular_price
Rs. 299.00
Translation missing: en.products.product.price.sale_price
Rs. 299.00
Translation missing: en.products.product.price.regular_price
Rs. 1,019.00
Tax included.
Sales Package: 1 Rakhis & Roli Chawal
Product SKU: VIR1413
Theme: Rakhi
Design: Pearl Rakhi

371 people are viewing this right now
Red Thread Pearl Rakhi For Brother
Product description
Product reviews
The Red Thread Pearl Rakhi For Brother is a classic and timeless expression of sibling love, designed to commemorate the cherished bond between a sister and her brother. Raksha Bandhan, a significant festival in Hindu culture, holds a special place in the hearts of siblings, and the Red Thread Pearl Rakhi adds a touch of elegance and beauty to this auspicious occasion.

Design and Appearance:

This Rakhi features a red thread as its base, symbolizing love and protection, which is intricately woven to create a strong and durable bond between the sister and her brother. Adorning the thread are lustrous pearls that add an element of sophistication and grace to the Rakhi. The pearls, with their natural beauty, symbolize purity and the preciousness of the sibling relationship.

Materials:

The Red Thread Pearl Rakhi is crafted with precision and care, using high-quality materials to ensure its longevity and comfort. The red thread is soft and gentle on the wrist, making it easy to tie securely. The pearls, chosen for their smooth texture and exquisite appearance, are expertly integrated into the design, creating an alluring contrast against the red thread.

Symbol of Love and Protection:

As with all Rakhis, the Red Thread Pearl Rakhi represents the sister's love, care, and affection for her brother. The act of tying the Rakhi symbolizes the sister's wish for her brother's well-being and her commitment to protect and support him throughout life's journey. The pearls, known for their association with purity and love, enhance the Rakhi's significance as a timeless symbol of sibling love.

The Celebration:

On the day of Raksha Bandhan, the sister lovingly ties the Red Thread Pearl Rakhi around her brother's wrist. As part of the traditional ritual, she applies a vermilion mark on his forehead, signifying protection and good fortune. The brother, in return, expresses his gratitude and affection by giving her a heartfelt gift, signifying the reciprocity of love and care in their relationship.

A Lasting Memento:

The Red Thread Pearl Rakhi is not only a decorative accessory for the occasion but also a lasting memento of the sibling bond. Beyond the festival, brothers often preserve and cherish this Rakhi as a reminder of their sister's love and protection, keeping it close to their hearts.

Conclusion:

The Red Thread Pearl Rakhi For Brother brings a touch of timeless elegance to the celebration of Raksha Bandhan. With its red thread symbolizing love and protection and the lustrous pearls representing purity, this Rakhi serves as a beautiful expression of sibling affection. It enhances the festive spirit, making Raksha Bandhan a cherished and memorable occasion for siblings to celebrate the unbreakable bond they share.