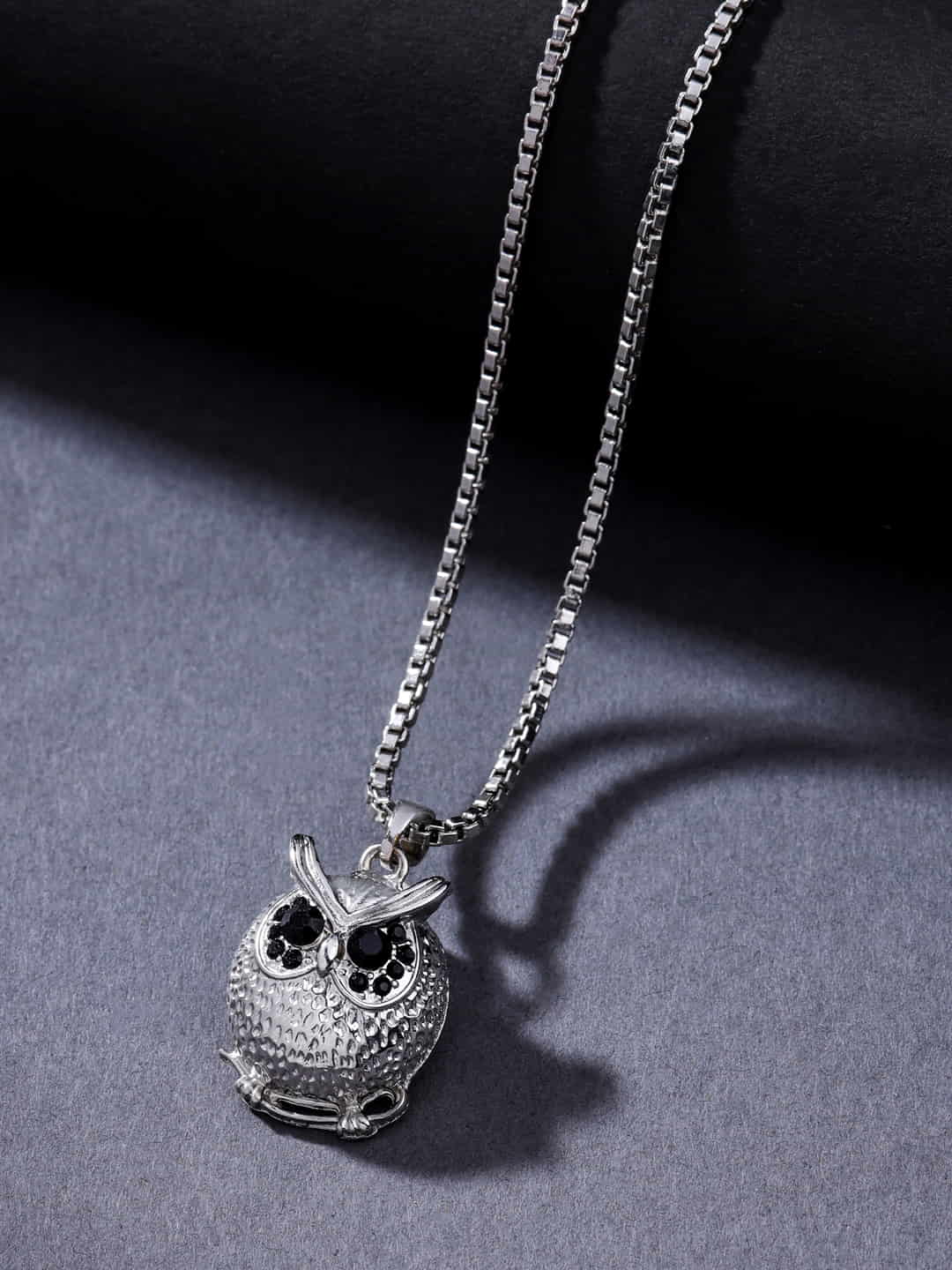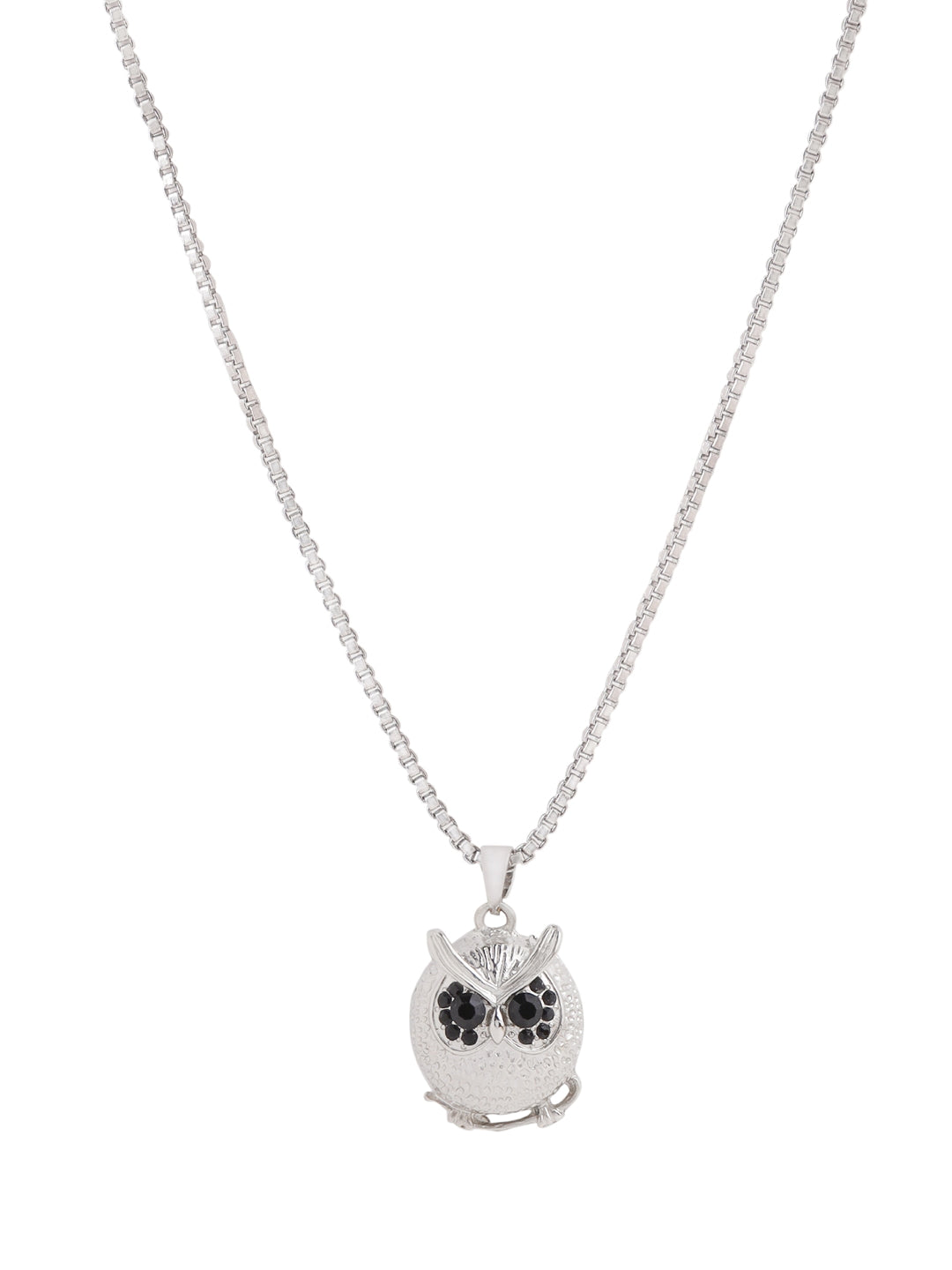 Owl Pendant Necklace - Silver Plated
Translation missing: en.products.product.price.regular_price
Rs. 669.00
Translation missing: en.products.product.price.sale_price
Rs. 669.00
Translation missing: en.products.product.price.regular_price
Rs. 1,999.00
Tax included.
Sales Package: 1 Pendant & 1 Chain
Product SKU: VIR1465
Theme: Charm Pendant
Design: Owl Shape

316 people are viewing this right now
Product description
Product reviews
Viraasi Owl Pendant Necklace, a symbol of wisdom, intuition, and enigmatic charm, designed to adorn the necks of both men and women. This exquisite necklace features a meticulously crafted owl pendant, elegantly silver-plated, creating a timeless piece that captures the allure of these mysterious creatures.

The pendant showcases an intricately detailed owl, mirroring the wisdom and mystique associated with this nocturnal bird. The silver-plated finish lends a touch of sophistication, adding depth to the pendant's design and making it a striking focal point that catches the eye and piques curiosity.

What makes this necklace truly special is its unisex design, making it suitable for individuals of all genders. It transcends boundaries, allowing anyone to embrace the symbolism and style of the owl.

Suspended from a robust chain, this necklace is designed for both comfort and durability, ensuring that it can be worn with confidence throughout the day. The adjustable chain length accommodates various preferences and styles, allowing you to wear the pendant close to your heart.

The Owl Pendant Necklace is a versatile accessory that seamlessly blends mystique with timeless beauty. Whether worn as a personal emblem of wisdom or as a fashion statement that reflects your unique style, it effortlessly complements any ensemble, from casual to formal.

Embrace the enigmatic allure of the Owl Pendant Necklace, and let it be a symbol of your wisdom, intuition, and inner charm. Wear it with pride, and allow it to spark conversations, symbolizing your appreciation for the mysteries of nature and your penchant for style that knows no boundaries.