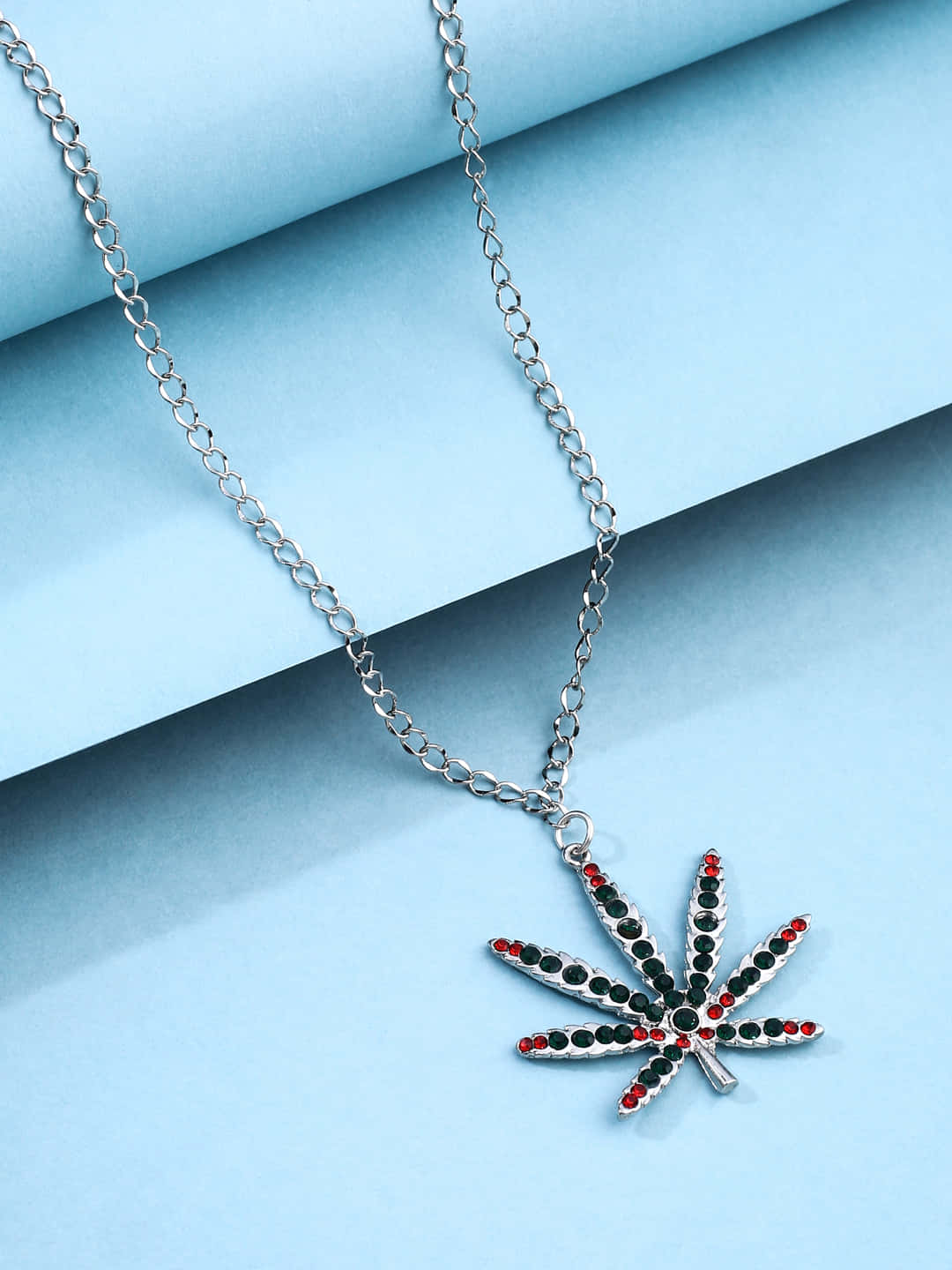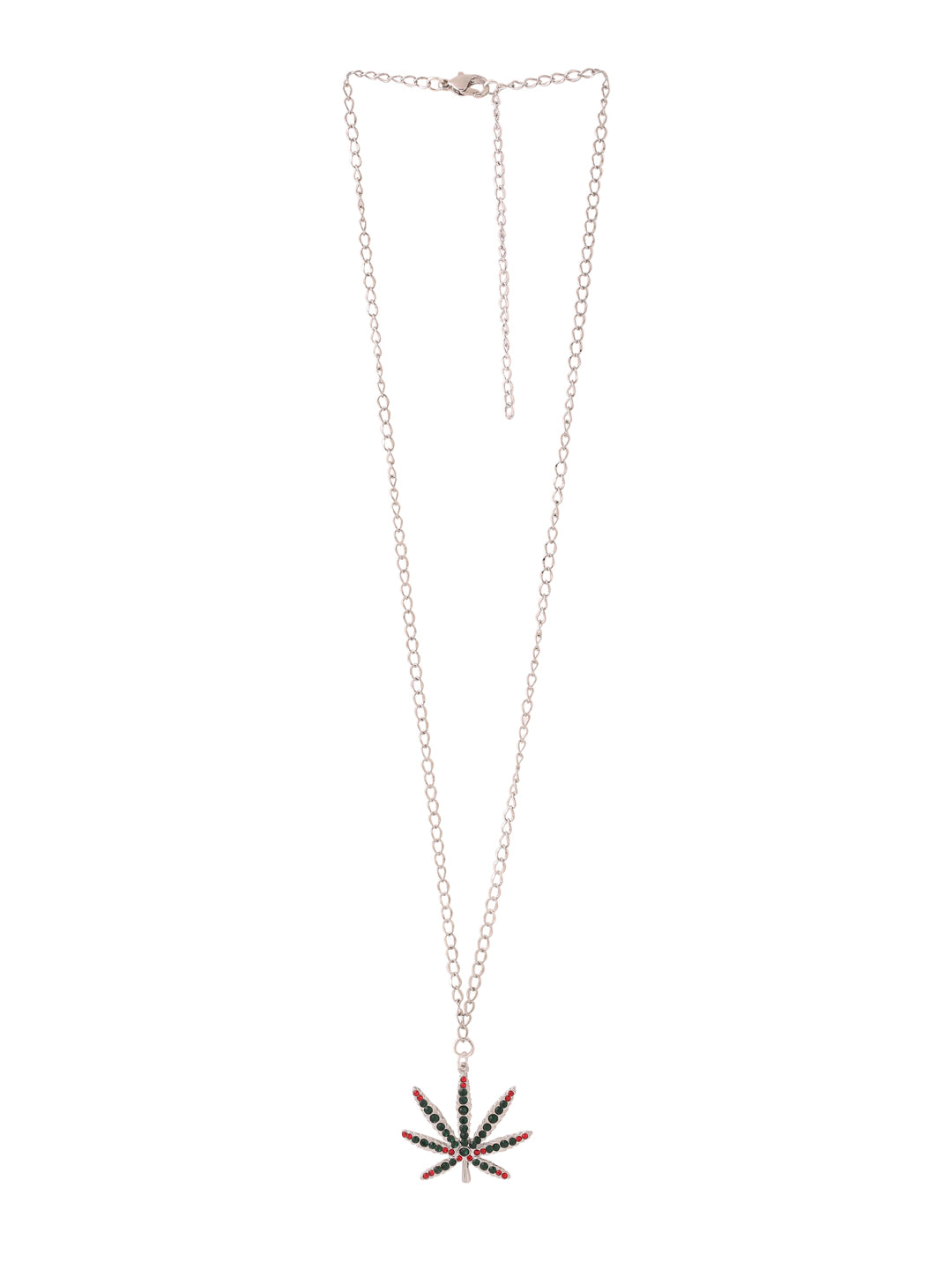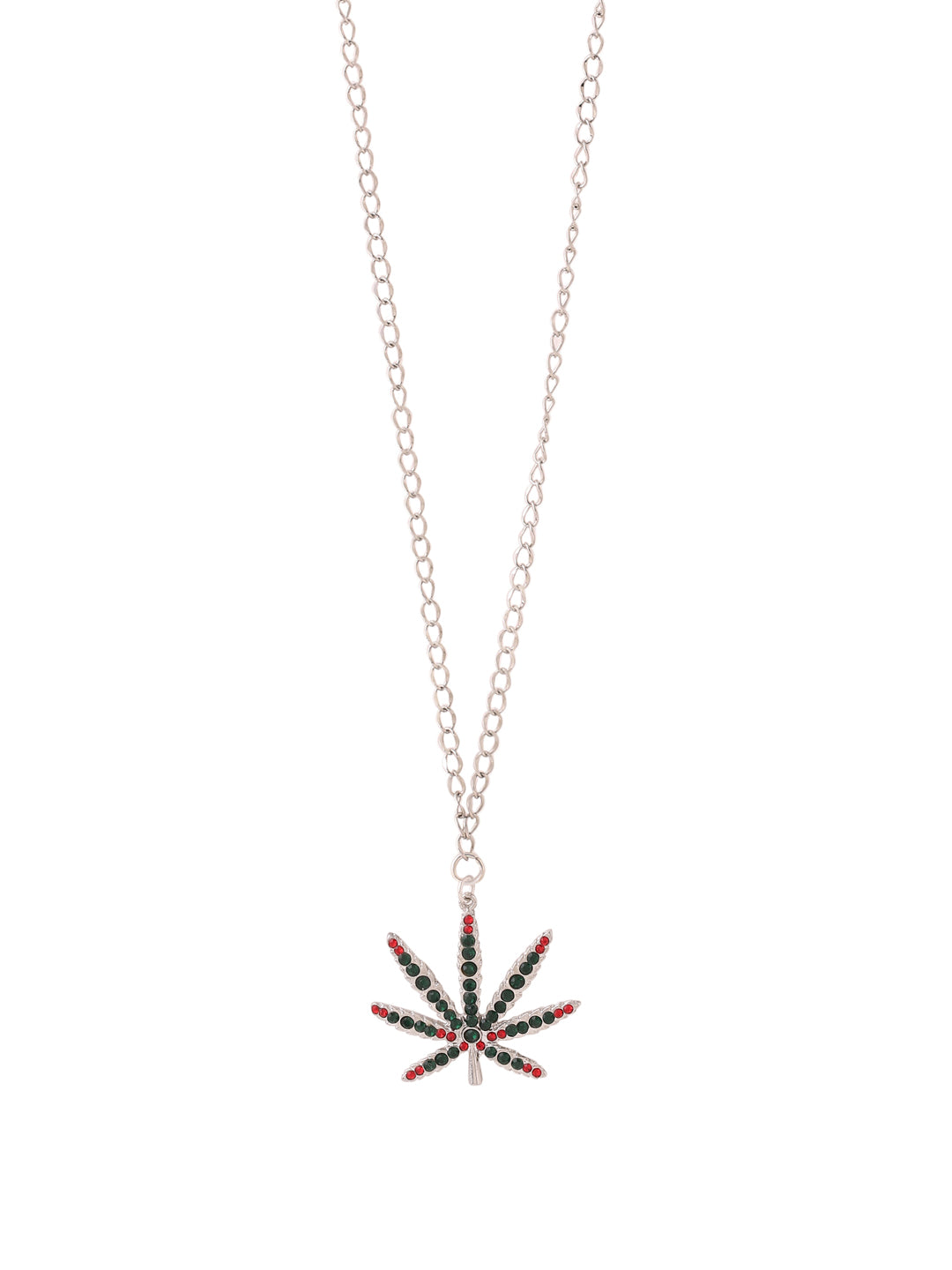 Marijuana Leaf Pendant For Men
Translation missing: en.products.product.price.regular_price
Rs. 679.00
Translation missing: en.products.product.price.sale_price
Rs. 679.00
Translation missing: en.products.product.price.regular_price
Rs. 1,699.00
Tax included.
Sales Package: 1 Pendant & 1 Chain
Product SKU: VIR1438
Theme: Men Jewellery
Design: Marijuana Leaf

316 people are viewing this right now
Product description
Product reviews
Introducing our striking Marijuana Leaf Pendant for Men, a captivating fusion of style and symbolism that celebrates individuality and personal expression. Crafted with meticulous attention to detail, this pendant features a silver-plated marijuana leaf design adorned with dazzling stones, creating a unique accessory that resonates with those who embrace their distinctive identity.

The pendant's intricate marijuana leaf motif is a nod to freedom, creativity, and breaking boundaries. Carefully designed and thoughtfully silver-plated, the pendant exudes a sense of edgy elegance while maintaining a refined aesthetic.

The stones delicately studded onto the pendant's surface add a touch of brilliance, reflecting light with each movement. Their arrangement accentuates the organic lines of the leaf, creating a mesmerizing interplay of textures and shine.

The pendant comes complete with a sturdy chain that balances durability and comfort, ensuring a seamless fit for everyday wear. Whether worn as a bold fashion statement or as a symbol of personal beliefs, the Marijuana Leaf Pendant for Men is a versatile accessory that empowers you to express yourself with confidence.

Celebrate your individuality and make a statement that goes beyond fashion with this captivating pendant. Elevate your style and embrace the essence of self-expression with the Marijuana Leaf Pendant, a symbol of authenticity and a testament to your distinctive taste.