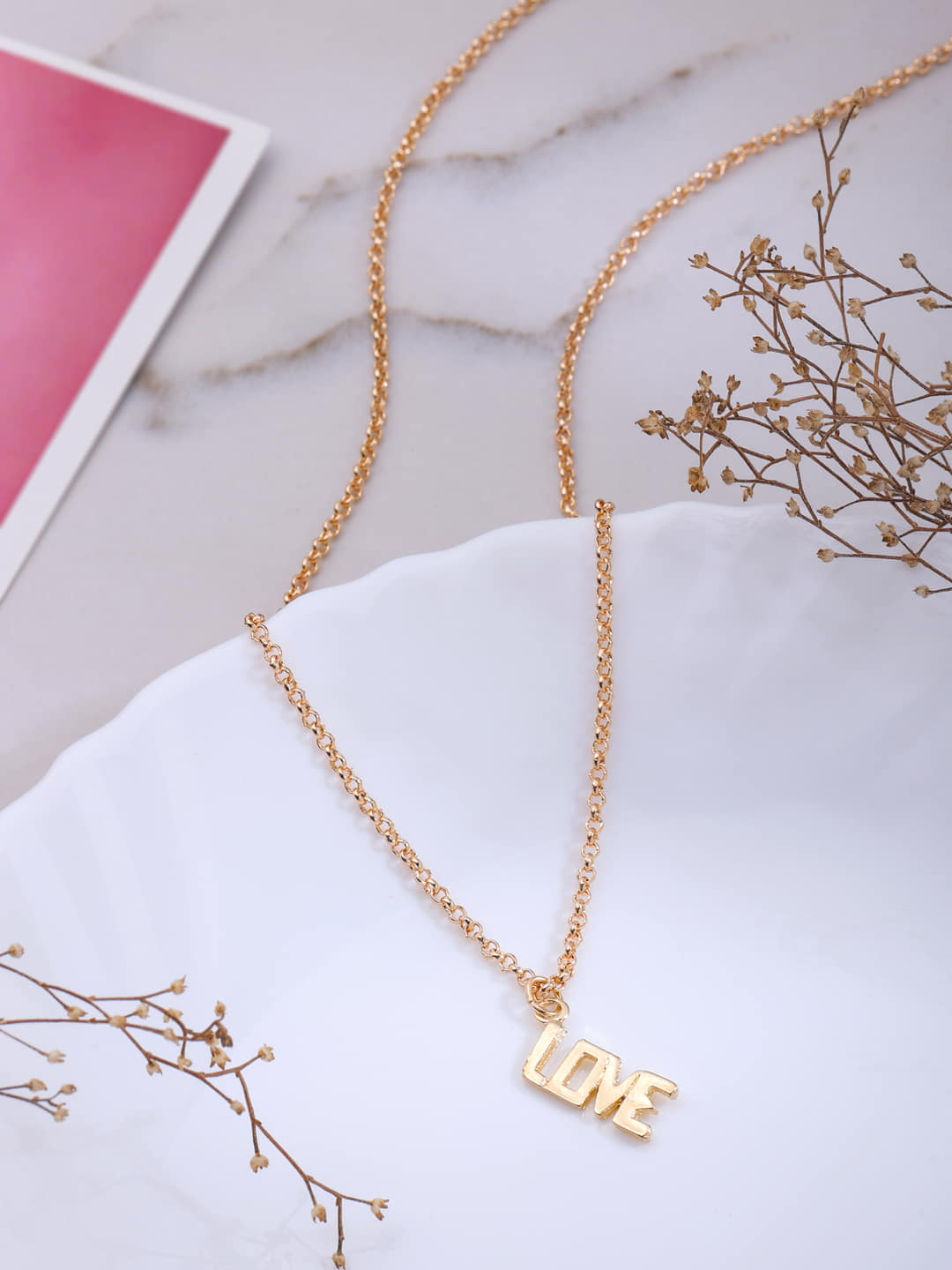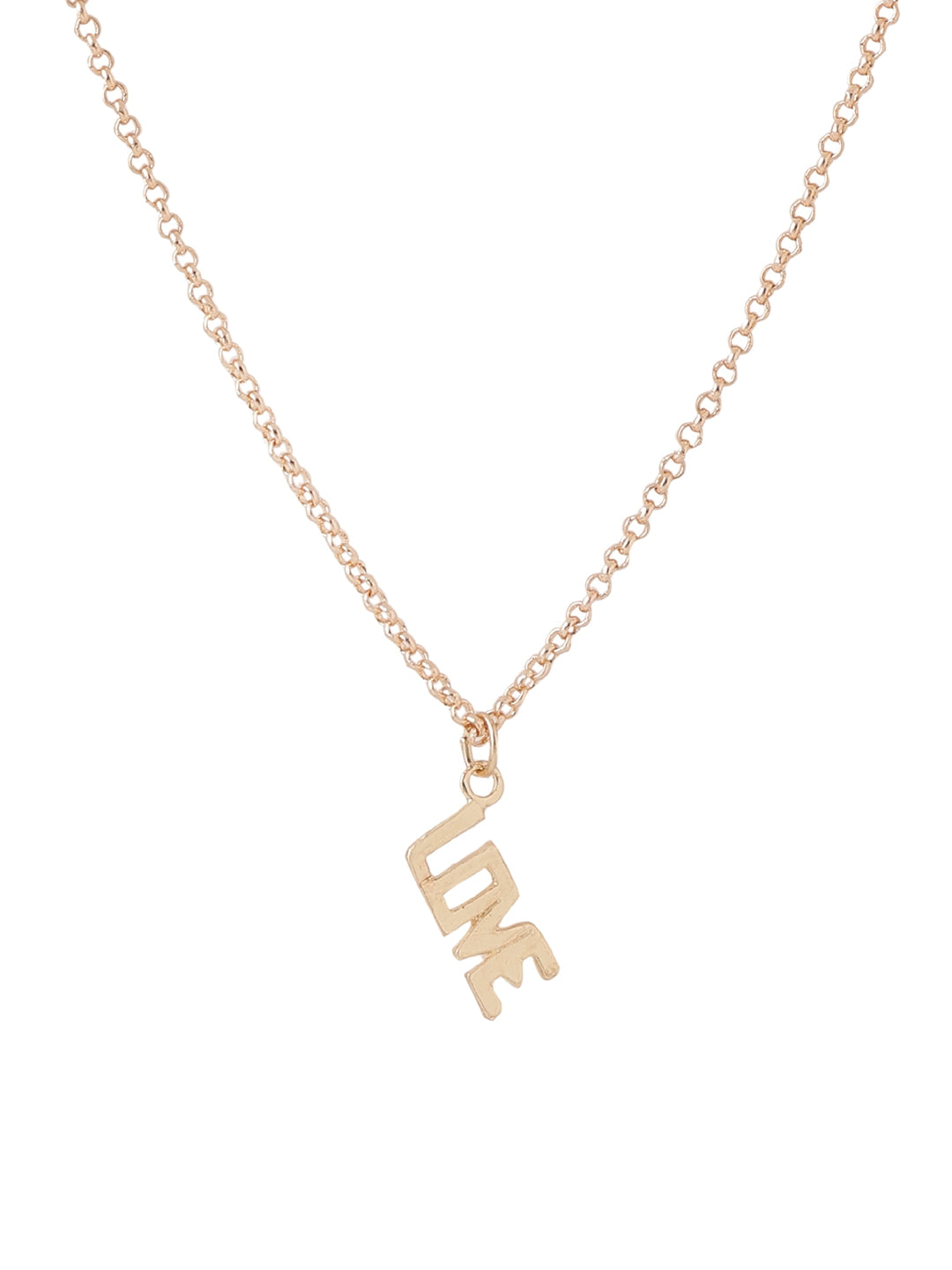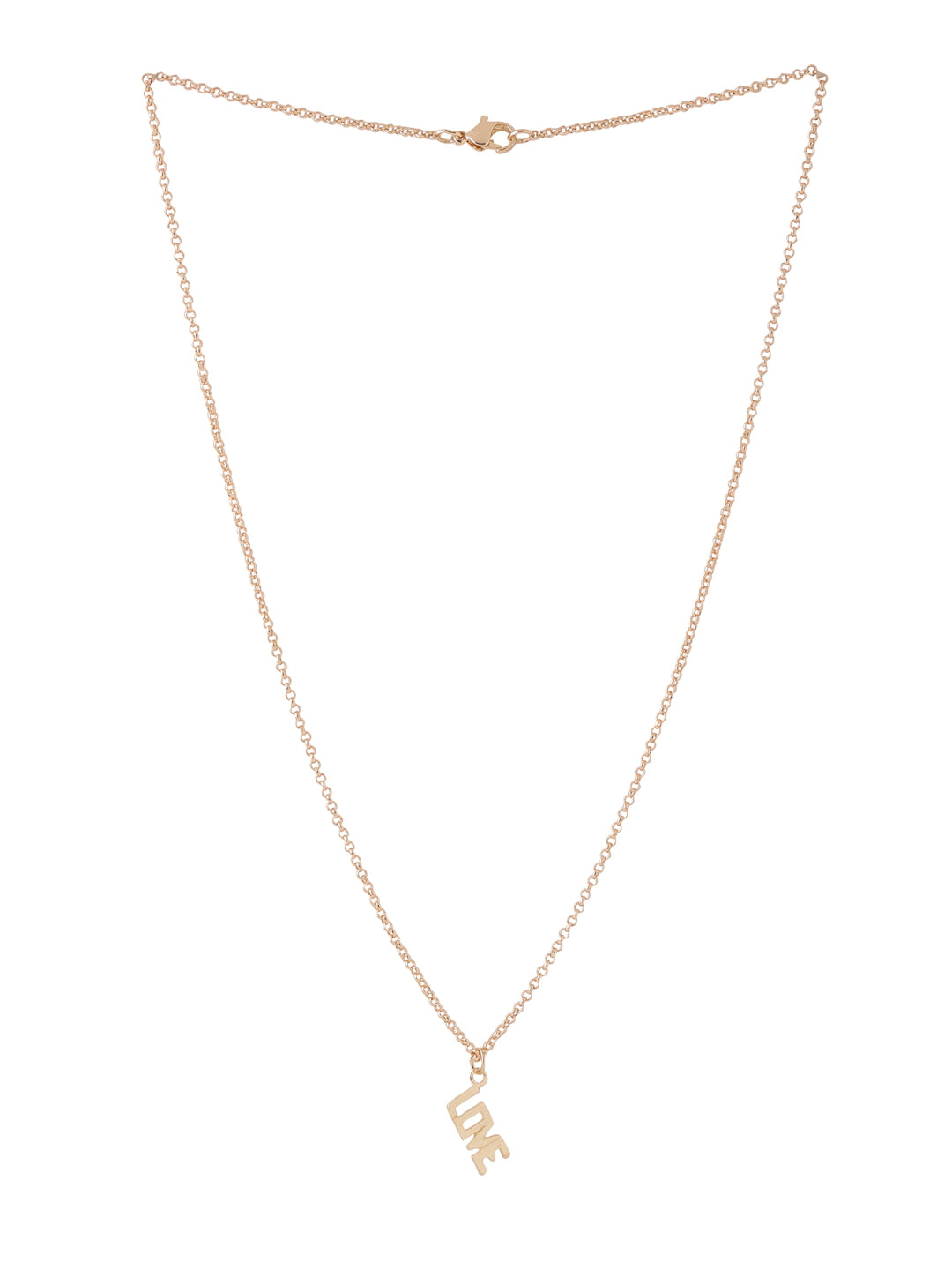 Love Pendant For Girls and Women
Translation missing: en.products.product.price.regular_price
Rs. 649.00
Translation missing: en.products.product.price.sale_price
Rs. 649.00
Translation missing: en.products.product.price.regular_price
Rs. 1,949.00
Tax included.
Sales Package: 1 Pendant & 1 Chain
Product SKU: VIR1454
Theme: Charm & Pendant
Design: Love Pendant

338 people are viewing this right now
Product description
Product reviews
Presenting our exquisite Love Pendant, a symbol of affection and devotion, meticulously designed for girls and women who appreciate the timeless beauty of love. Crafted with care from premium brass and adorned with a radiant gold-plated finish, this pendant is a heartfelt expression of emotions.

The Love Pendant features a delicate yet captivating design that encapsulates the essence of love's elegance. The word "Love" is beautifully crafted, with each letter forming a graceful curve that embodies the tenderness and connection shared between two hearts. The pendant's gold-plated surface adds an enchanting touch, symbolizing the warmth and richness of emotions.

This pendant is more than just an accessory; it's a cherished gift waiting to be shared. Whether you're searching for the perfect gift for your girlfriend or wife, the Love Pendant holds a special place in both sentiment and style. Its versatile design effortlessly complements a range of outfits, making it a timeless piece that will be worn close to the heart.

Crafted for durability and enduring beauty, the brass core of the pendant ensures its sturdiness, while the lustrous gold-plated exterior adds a touch of luxury. The combination of these elements results in a piece that's not just elegant, but also built to last.

Surprise the special woman in your life with the Love Pendant – a token of your affection that she can carry with her wherever she goes. Whether it's a milestone celebration, an anniversary, or simply a spontaneous gesture of love, this pendant speaks volumes.

Embrace the power of love and elegance with the Love Pendant. Wear your emotions proudly, and let this pendant be a constant reminder of the love that binds hearts together. Order now and gift a piece of timeless beauty that beautifully encapsulates the essence of your feelings.