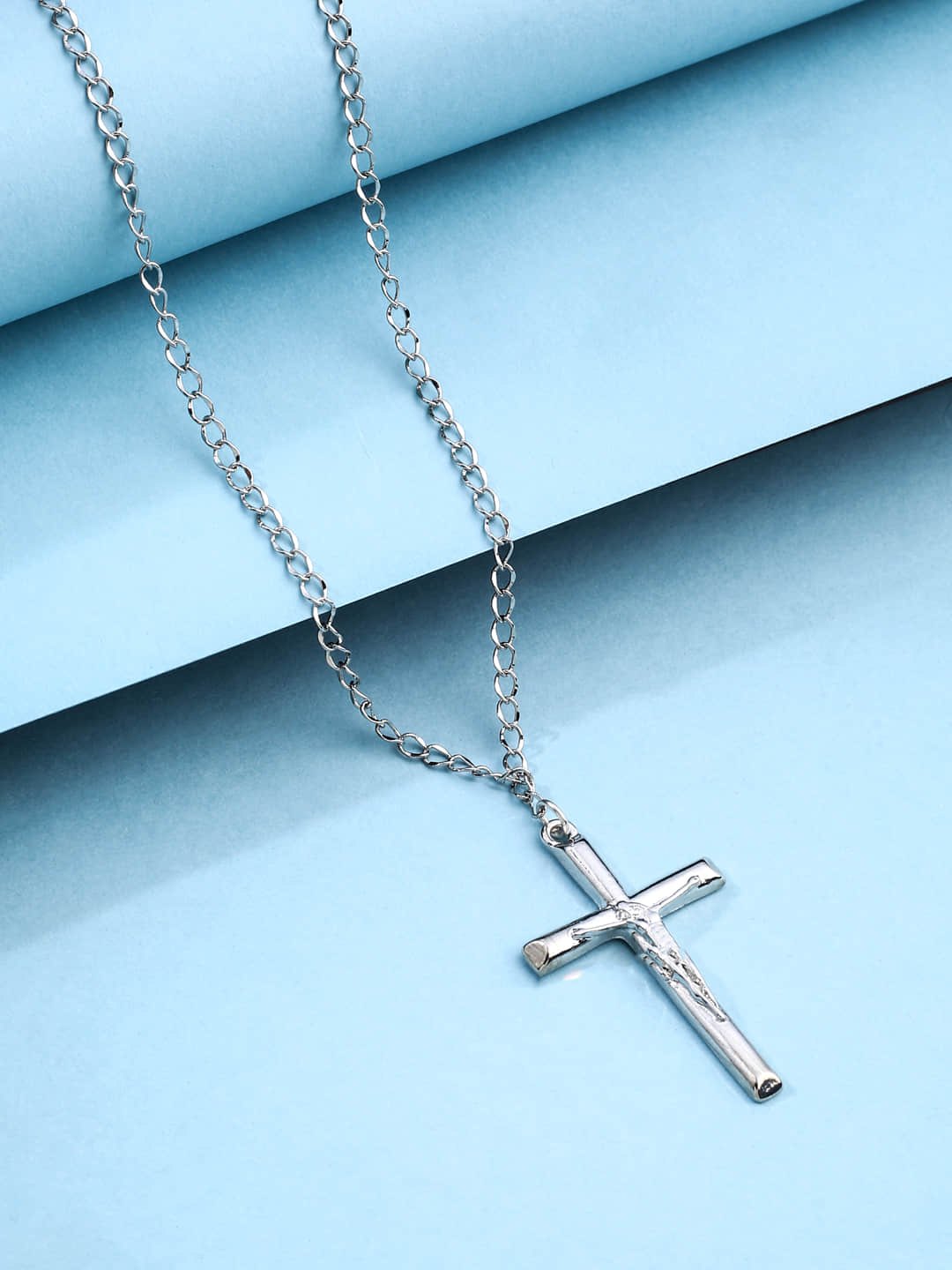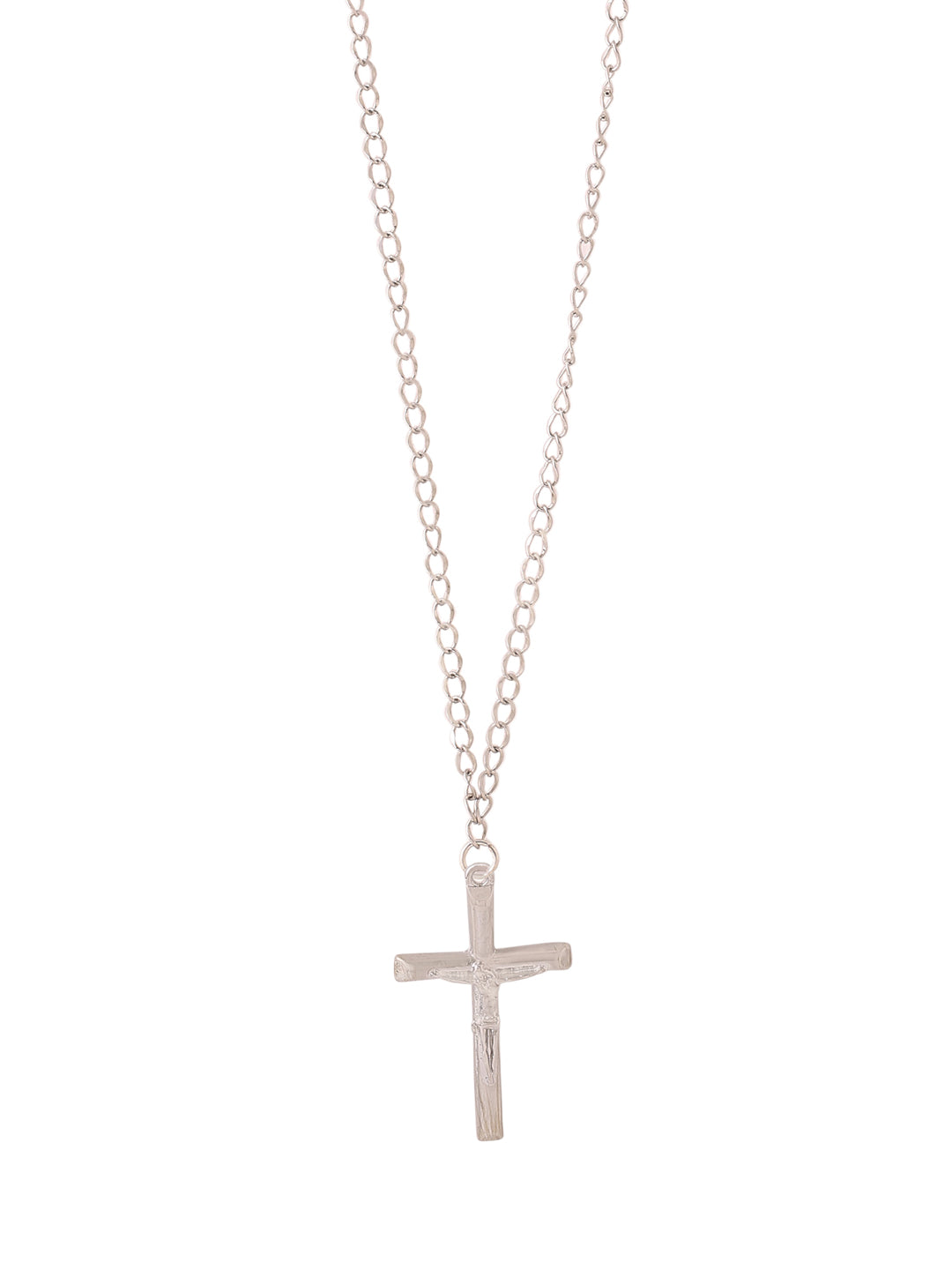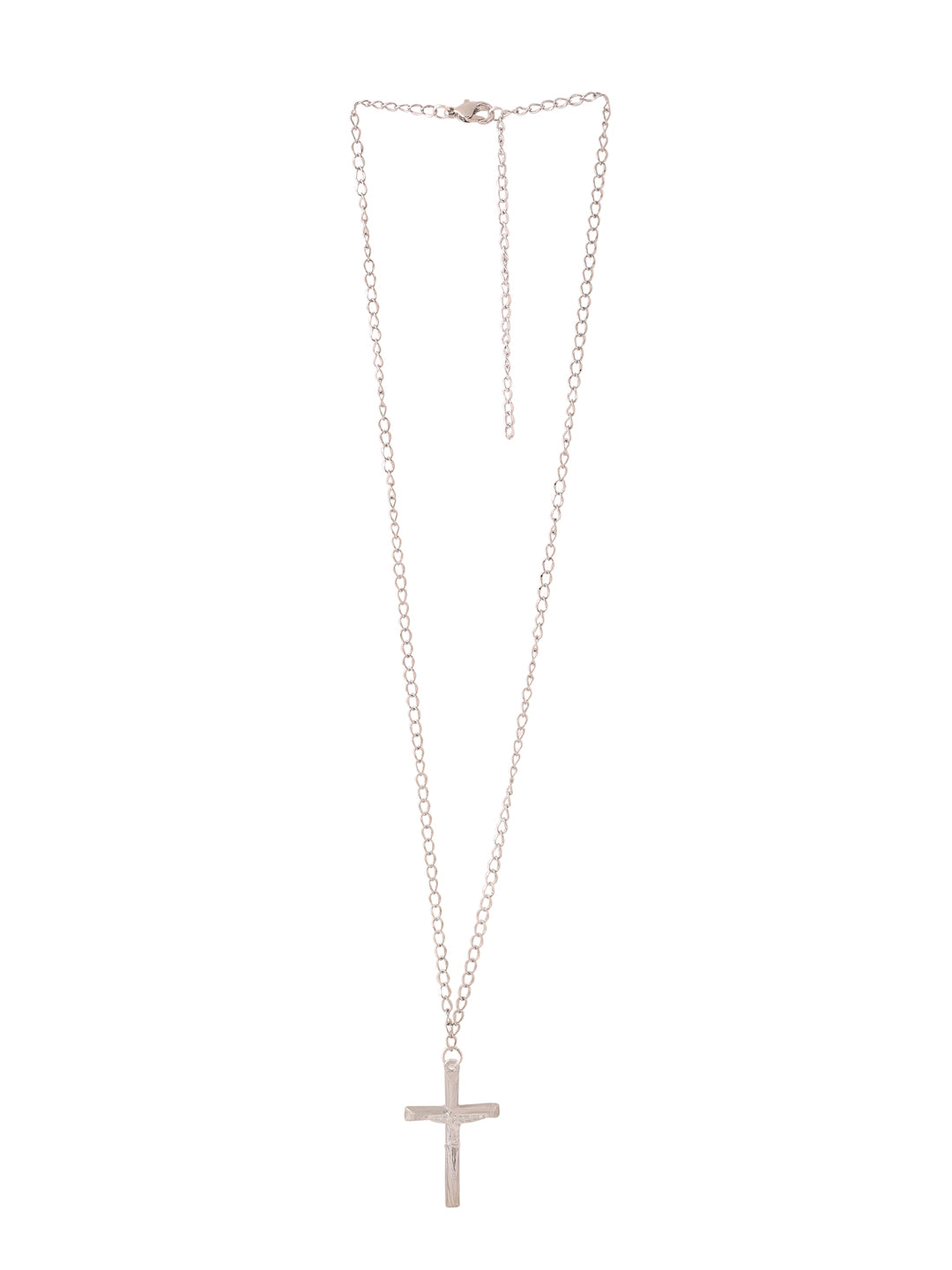 Jesus Cross Pendant with Chain
Translation missing: en.products.product.price.regular_price
Rs. 659.00
Translation missing: en.products.product.price.sale_price
Rs. 659.00
Translation missing: en.products.product.price.regular_price
Rs. 1,649.00
Tax included.
Sales Package: 1 Pendant & 1 Chain
Product SKU: VIR1437
Theme: Unisex Jewellery
Design: Jesus Cross Pendant

330 people are viewing this right now
Product description
Product reviews
Introducing our timeless Jesus Cross Pendant with Chain, a symbol of faith and devotion designed to be cherished by both men and women. Meticulously crafted and elegantly silver-plated, this pendant embodies the profound significance of the cross while seamlessly blending spiritual reverence with exquisite design.

The pendant's centerpiece features a reverent portrayal of Jesus Christ, capturing his compassion and grace with intricate detailing. The silver-plated finish not only adds a touch of sophistication but also accentuates the depth and texture of the pendant, making it a striking piece that catches the eye and warms the heart.

Paired with a durable and comfortable chain, this pendant is the perfect companion for daily wear or special occasions. The chain's thoughtful design ensures a secure fit, allowing you to carry your faith close to your heart with confidence.

Whether worn as a personal statement of belief or as a fashion accessory, the Jesus Cross Pendant is a versatile addition to any wardrobe. Its unisex design makes it suitable for both men and women, allowing you to share your faith and embrace its spiritual significance in a way that resonates with your unique style.

Embrace the beauty of faith and let this Jesus Cross Pendant with Chain be a testament to your devotion and sense of purpose. Elevate your look with a piece that speaks volumes about your beliefs and showcases your impeccable taste in meaningful and stylish jewelry.