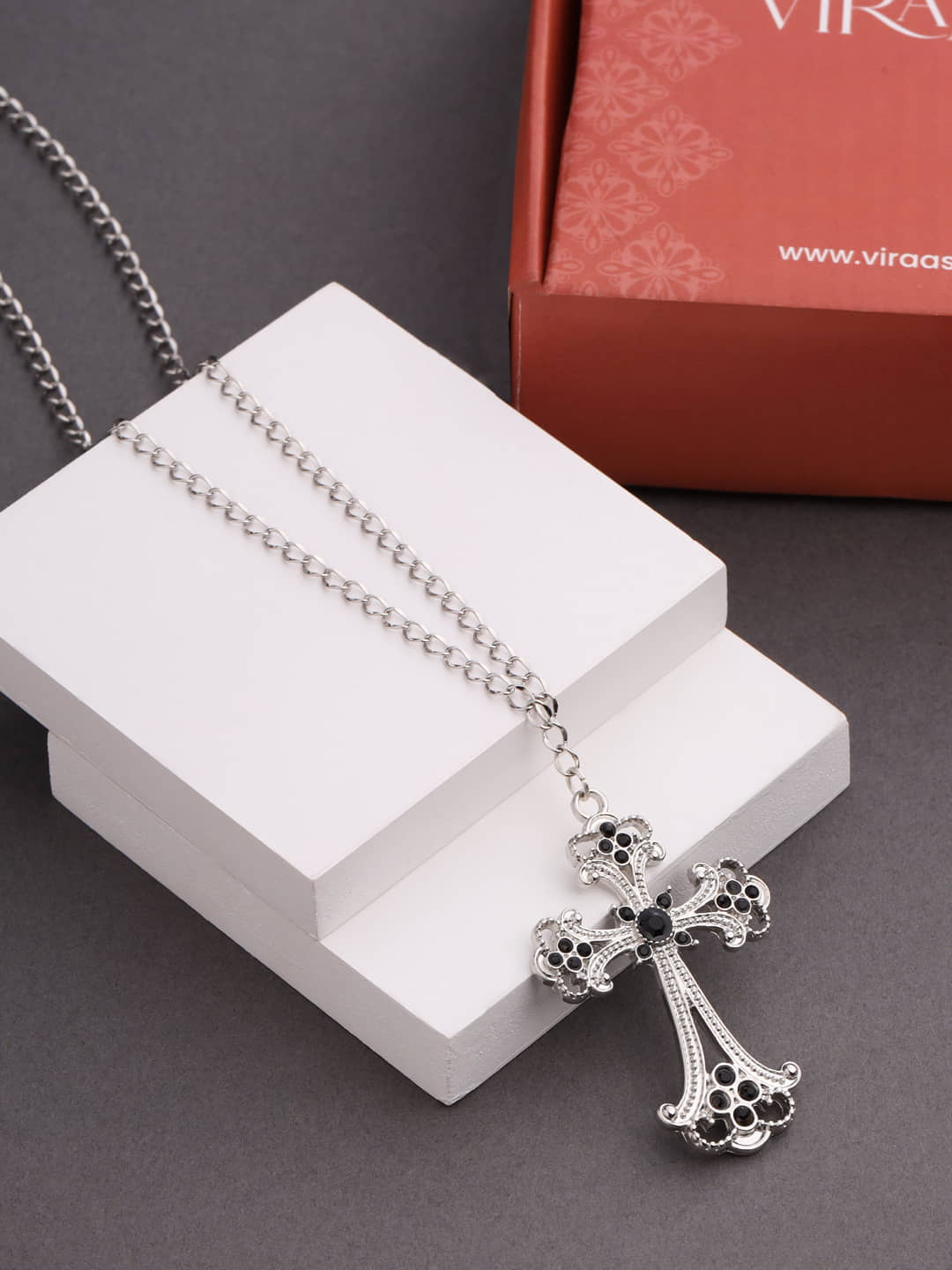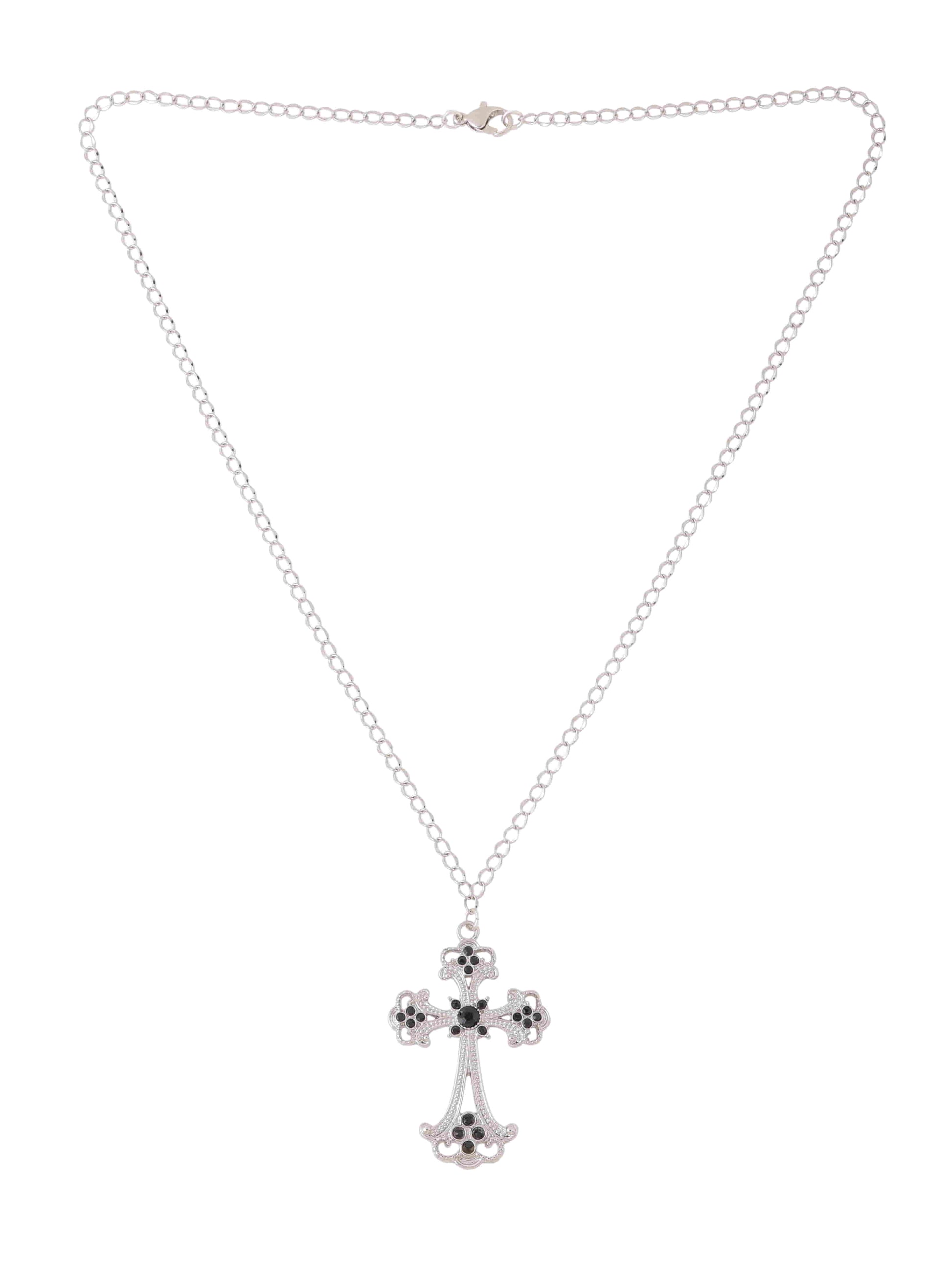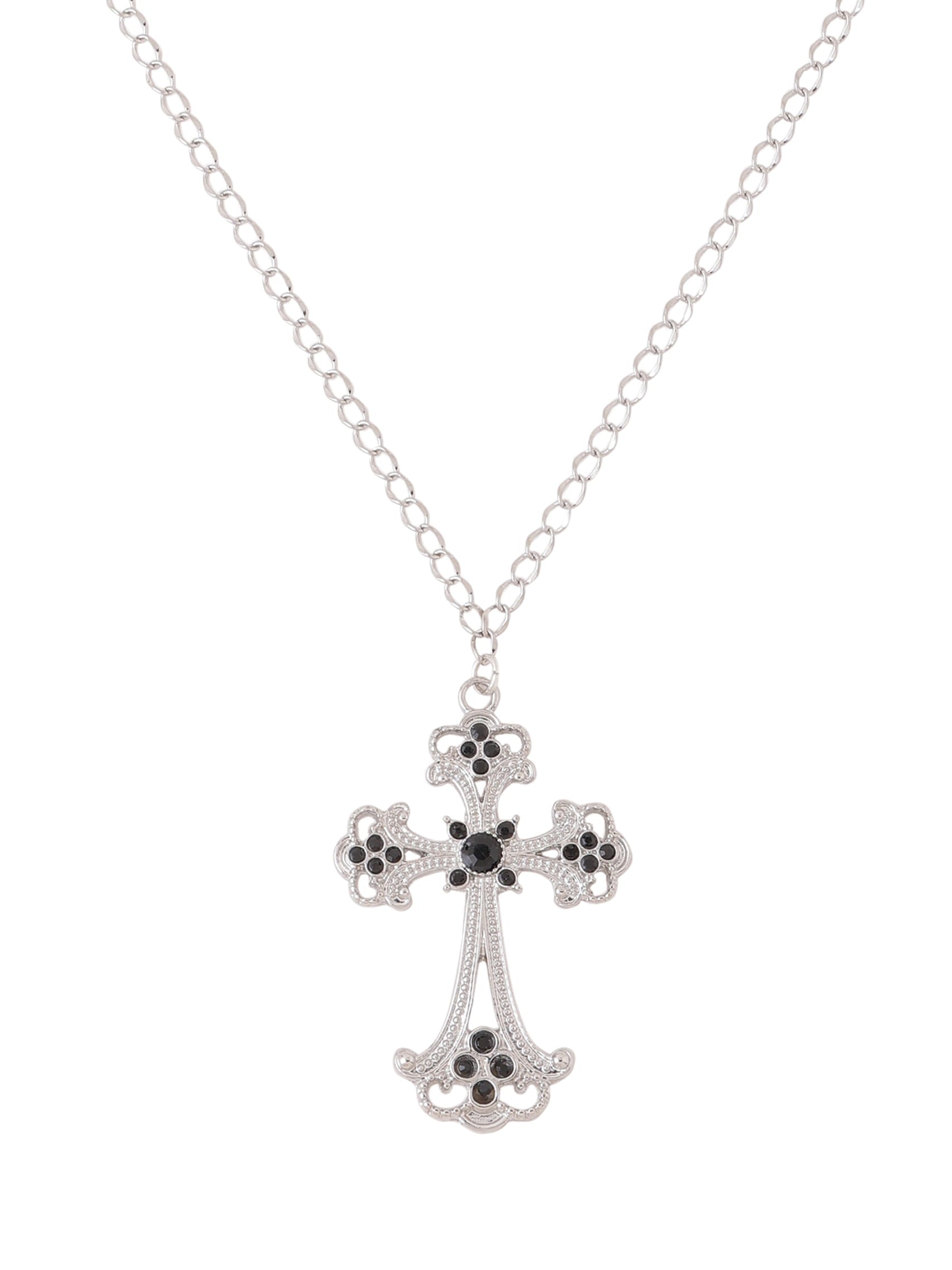 Holy Cross Pendant With Stones
Translation missing: en.products.product.price.regular_price
Rs. 669.00
Translation missing: en.products.product.price.sale_price
Rs. 669.00
Translation missing: en.products.product.price.regular_price
Rs. 1,999.00
Tax included.
Sales Package: 1 Pendant & 1 Chain
Product SKU: VIR1462
Theme: Charm Pendants
Design: Holy Corss

327 people are viewing this right now
Product description
Product reviews
Introducing our versatile and timeless Holy Cross Pendant with Stones, a unisex piece of jewelry that beautifully marries faith and style. This exquisite pendant is adorned with shimmering gemstones, making it a radiant symbol of devotion that transcends gender boundaries.

At its heart, this pendant features an intricately designed holy cross, a universally recognized symbol of faith, love, and hope. What sets it apart is the thoughtful inclusion of brilliant gemstones that grace the cross, infusing it with a celestial aura. These gemstones are carefully selected for their quality and brilliance, adding a touch of divine radiance to this sacred emblem.

Whether you choose the captivating sparkle of diamonds, the serene blue of sapphires, or the fiery red of rubies, each gemstone is placed with precision to enhance the pendant's overall beauty and symbolism.

The pendant hangs gracefully from a robust chain, designed for both comfort and durability, ensuring it can be worn with confidence every day. Its adjustable length allows for a customized fit, allowing the pendant to be worn close to the heart, symbolizing the deeply personal nature of one's faith.

The Holy Cross Pendant with Stones is a unisex accessory that transcends gender boundaries. Whether worn as a personal expression of faith or as a fashion statement, it is a versatile piece that complements any ensemble. Embrace the timeless beauty of faith and let this pendant serve as a reminder of hope, love, and devotion. Wear it with pride and let it reflect your unshakable belief and impeccable taste.