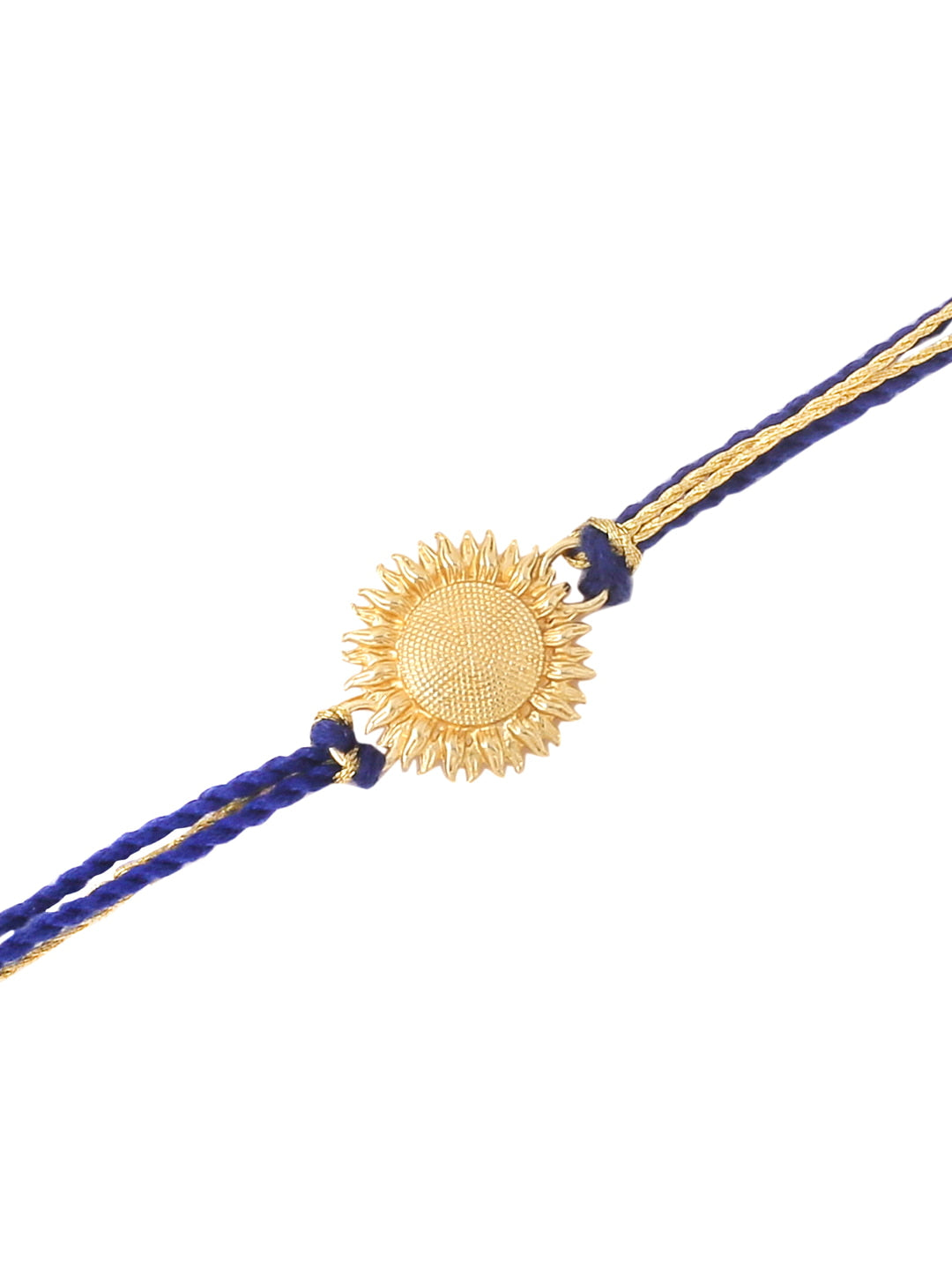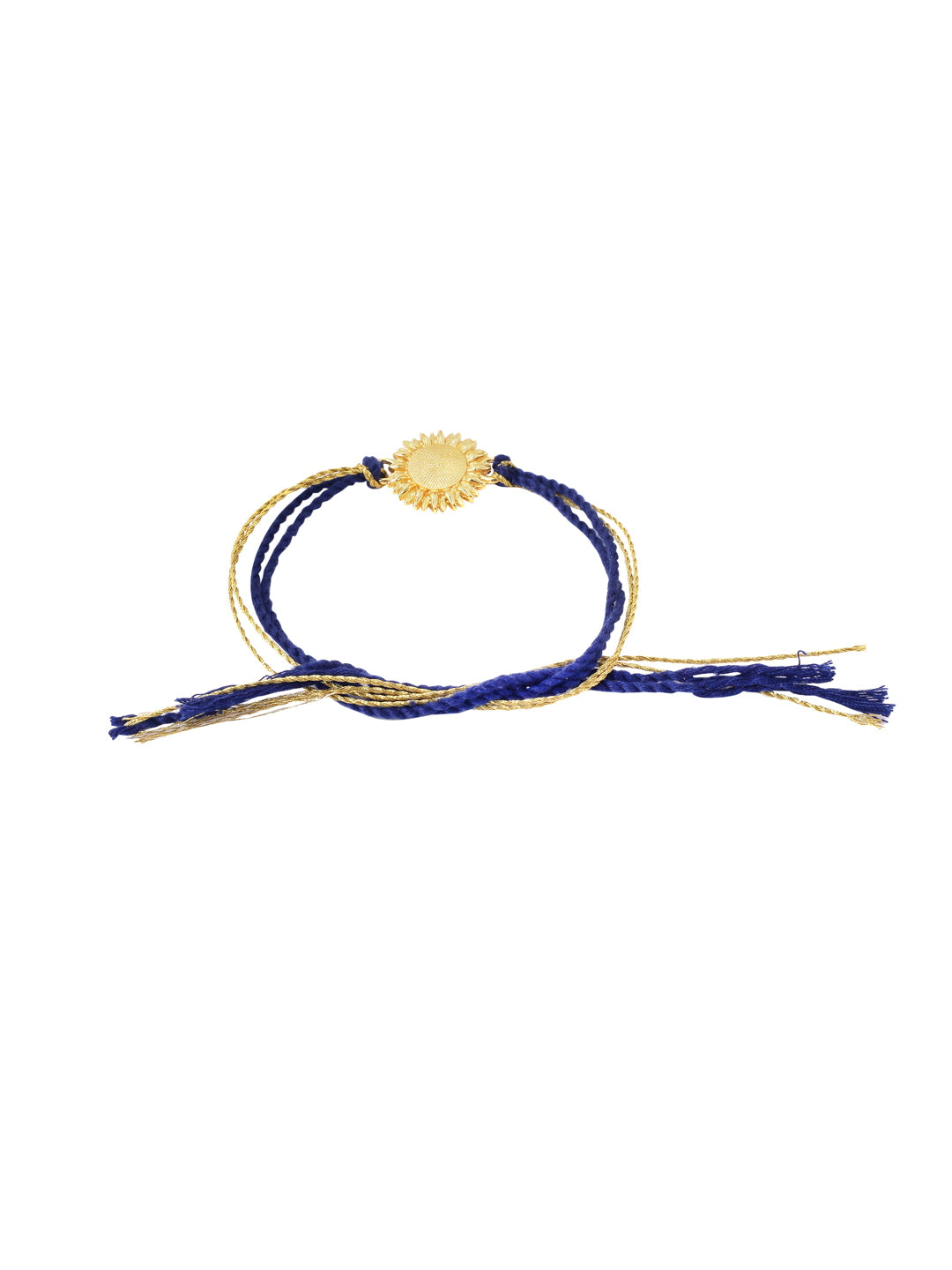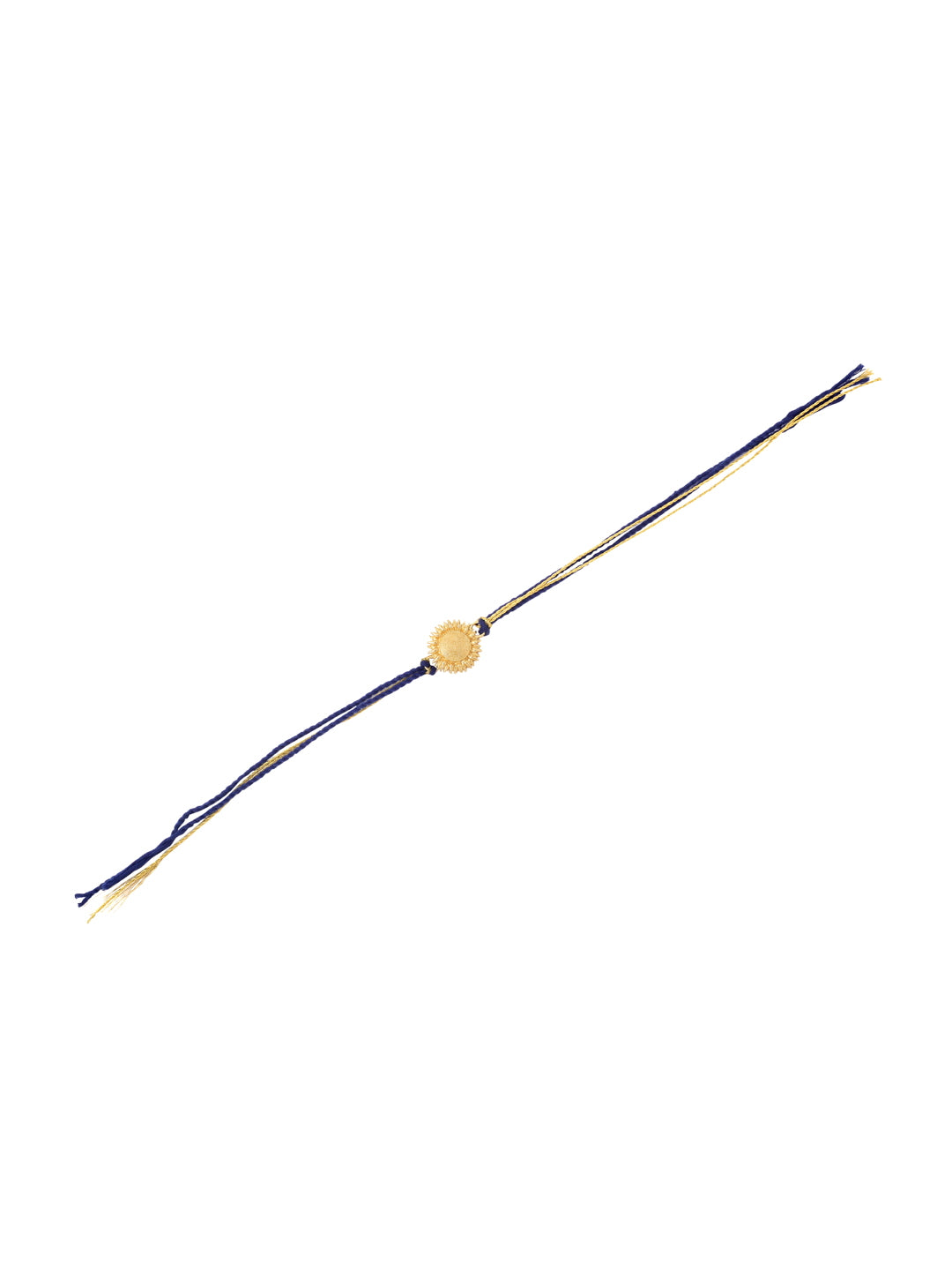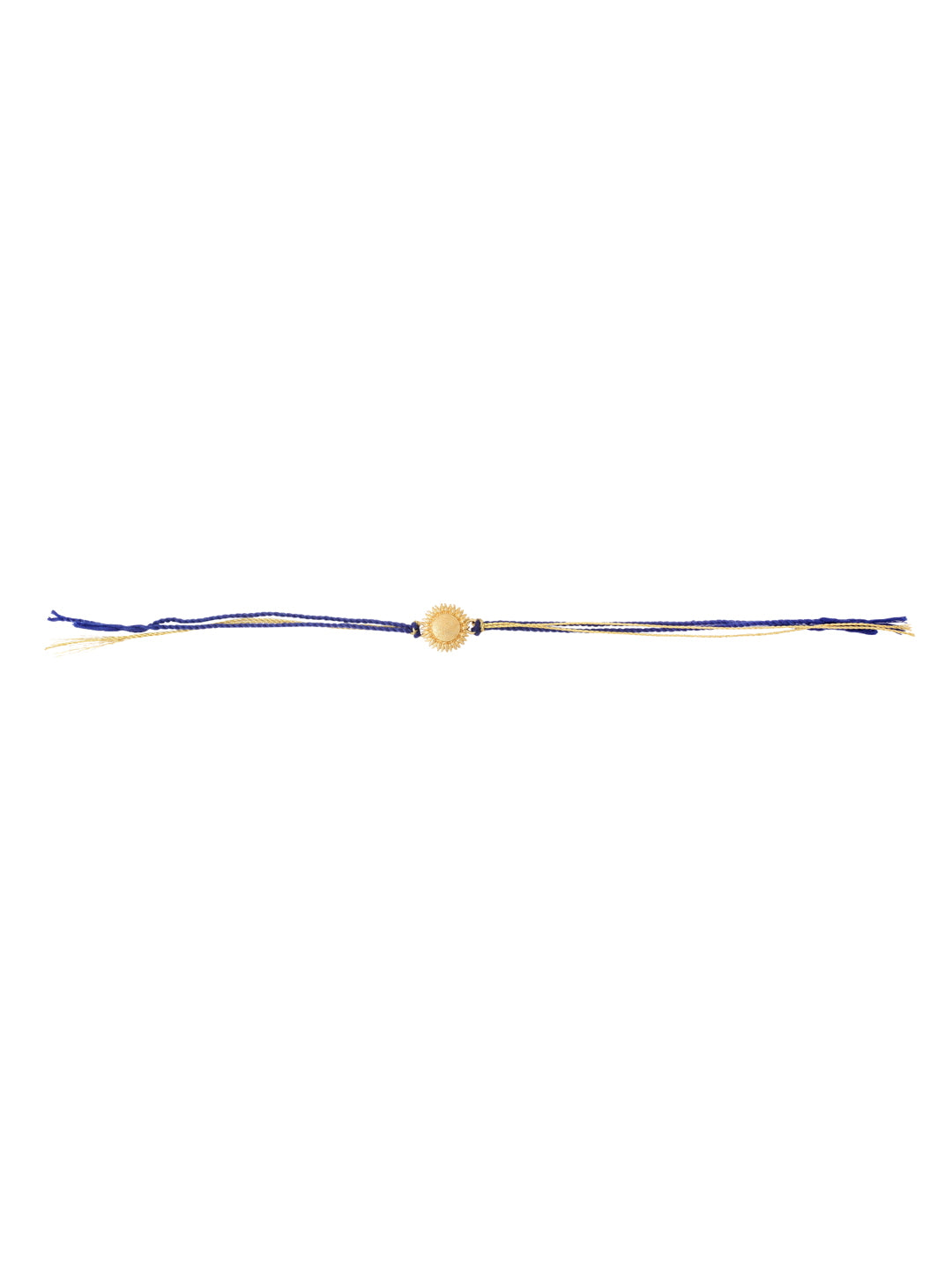 Gold-Plated Sunflower Rakhi
Translation missing: en.products.product.price.regular_price
Rs. 299.00
Translation missing: en.products.product.price.sale_price
Rs. 299.00
Translation missing: en.products.product.price.regular_price
Rs. 1,019.00
Tax included.
Sales Package: 1 Rakhis & Roli Chawal
Product SKU: VIR1408
Theme: Rakhi
Design: Sunflower Rakhi

358 people are viewing this right now
Gold-Plated Sunflower Rakhi
Product description
Product reviews
Celebrate the essence of love and admiration with our enchanting Sunflower Shape Rakhi, a unique and mesmerizing tribute to the everlasting bond between siblings. Inspired by the vibrant and cheerful sunflower, this rakhi is a true symbol of positivity, warmth, and the promise of an unbreakable connection.

Key Features:

1. Sunflower Design: Our Sunflower Shape Rakhi showcases a beautifully crafted sunflower at its center, meticulously designed to capture the essence of this beloved flower. The intricate details of the sunflower's golden petals and its bold, captivating charm add a touch of nature's beauty to this sacred thread.

2. Bright and Cheerful Colors: The rakhi is adorned with a delightful blend of radiant colors that mimic the sunflower's sunny disposition. The vivid hues bring a sense of joy and happiness to the rakhi, making it an ideal accessory to cherish the festive spirit of Raksha Bandhan.

3. Durable Materials: Crafted with premium-quality materials, this rakhi is built to withstand the test of time. The combination of soft threads and sturdy embellishments ensures that your sibling can cherish and wear this rakhi long after the celebrations.

4. Symbolic Significance: Sunflowers are known to symbolize loyalty, adoration, and longevity – qualities that beautifully reflect the bond shared between siblings. Gifting this Sunflower Shape Rakhi to your brother or sister is a heartfelt way to express your love and appreciation for the support and companionship they offer in every aspect of life.

5. Lightweight and Comfortable: We understand the importance of comfort during celebrations, and hence, this rakhi is thoughtfully designed to be lightweight and easy to wear. Your sibling can flaunt this charming accessory with pride and comfort throughout the day.

6. Suitable for All Ages: Whether your sibling is a young child or a grown-up, this Sunflower Shape Rakhi is a timeless symbol of affection that transcends age barriers. Its delightful design appeals to all, making it an ideal choice for brothers and sisters of every age.

Enliven the spirit of Raksha Bandhan with our Sunflower Shape Rakhi, an emblem of sunshine, love, and togetherness. This radiant token of sibling affection will undoubtedly bring a beaming smile to your sibling's face and make the festivities even more memorable. So, tie the knot of love and protection with this captivating rakhi, and let your sibling know that they are cherished like the brightest sunflower in the garden of your heart.
NOTE: Rakhi's are Non-Returnable Item.