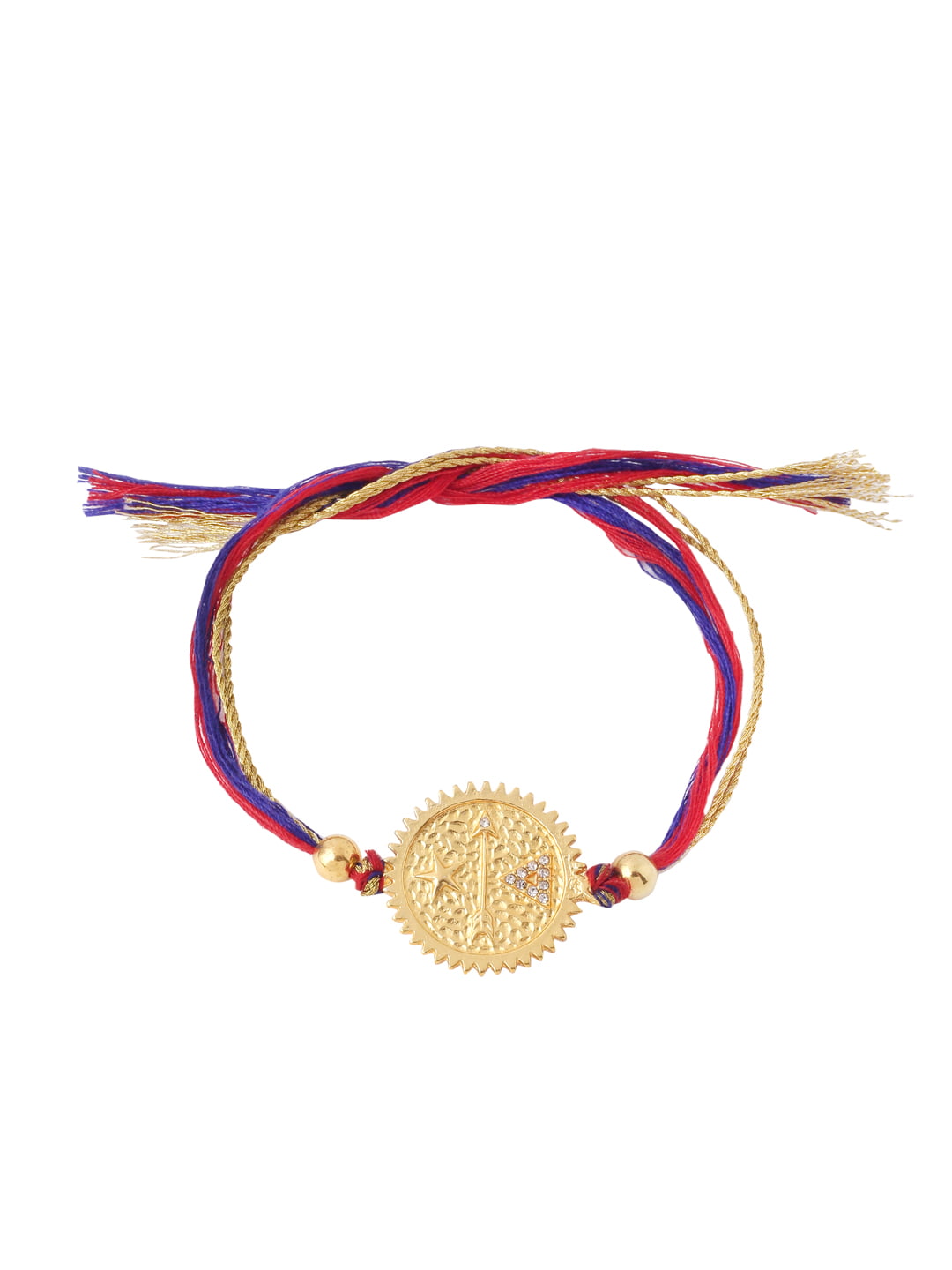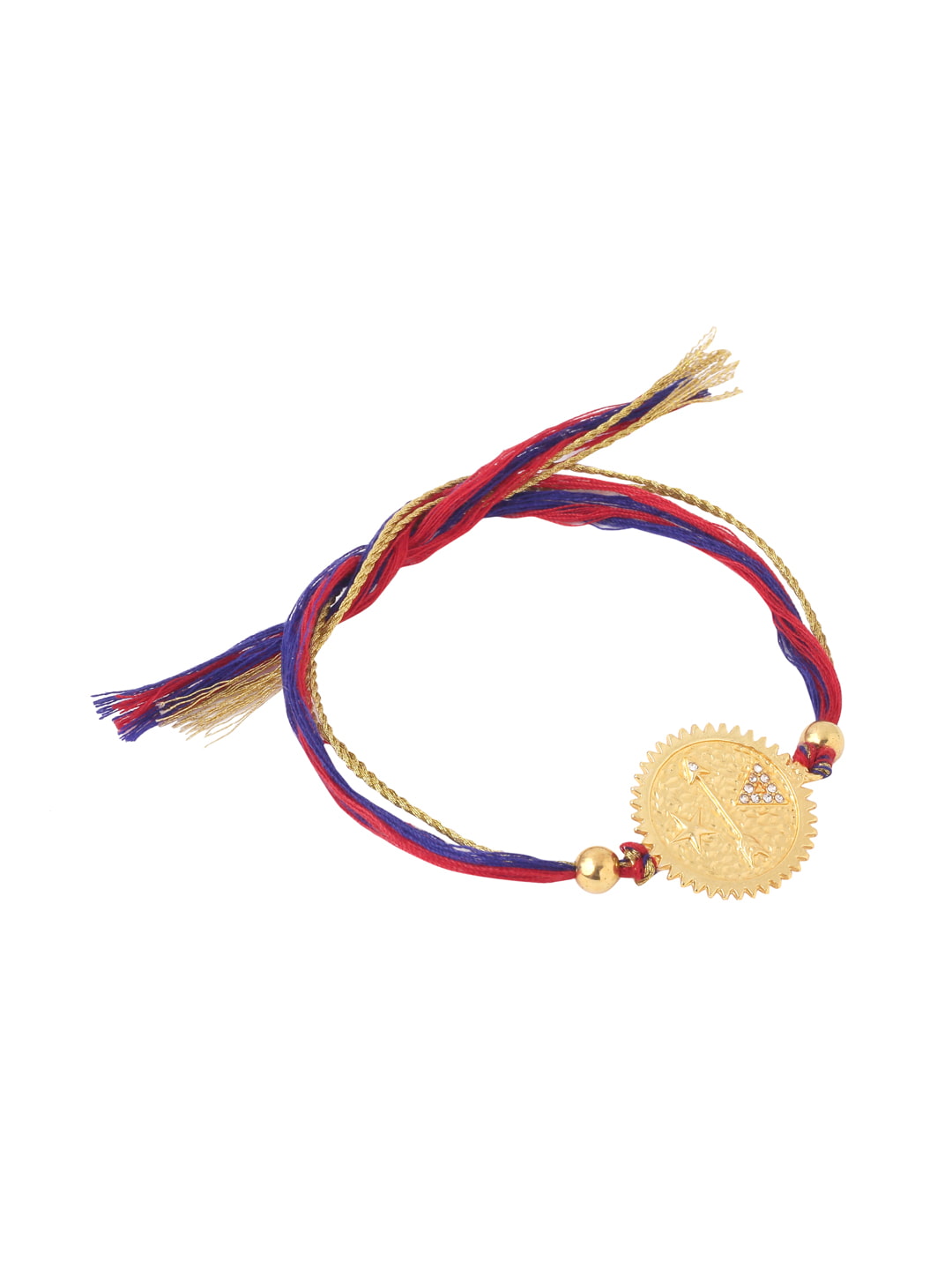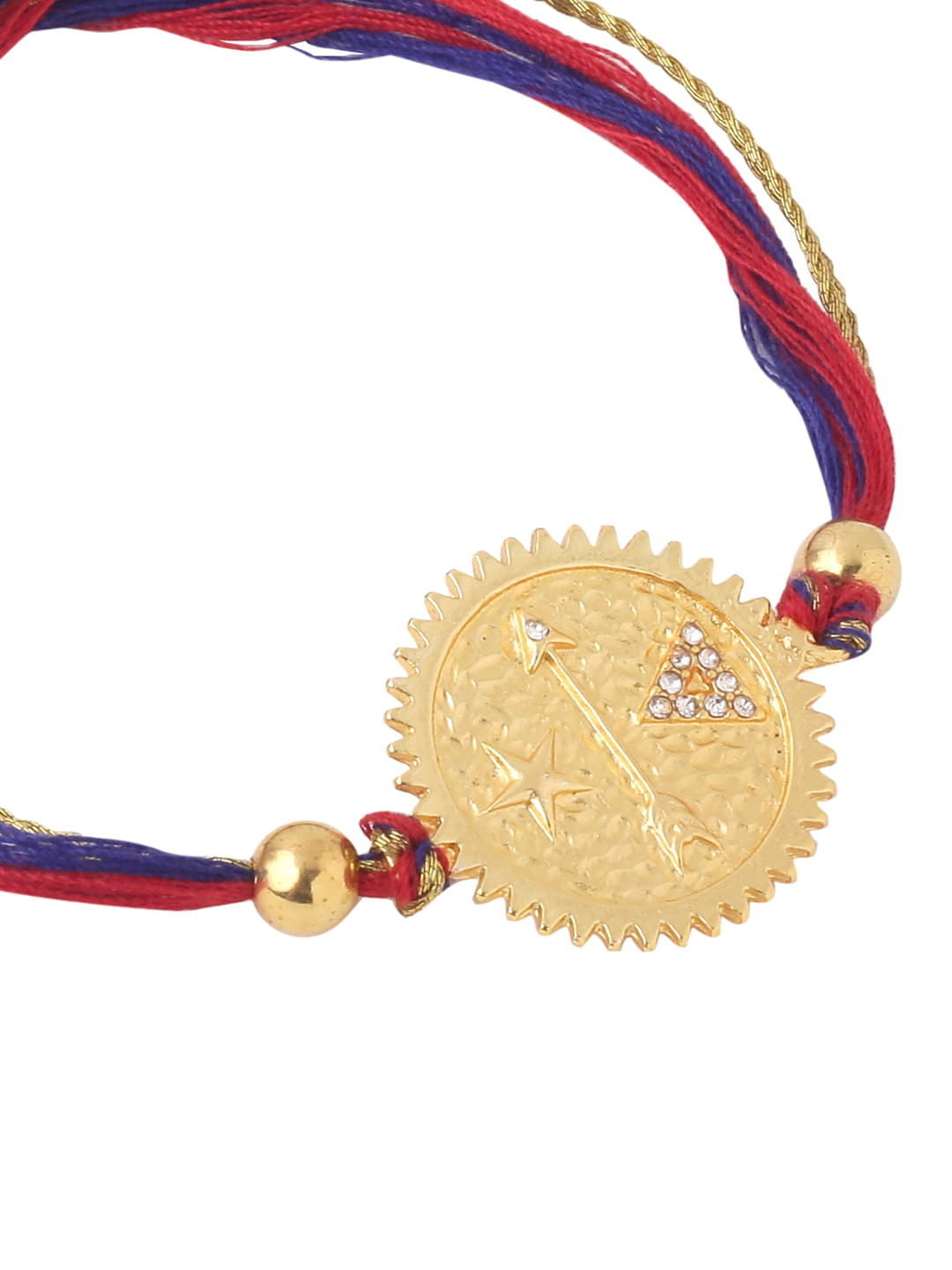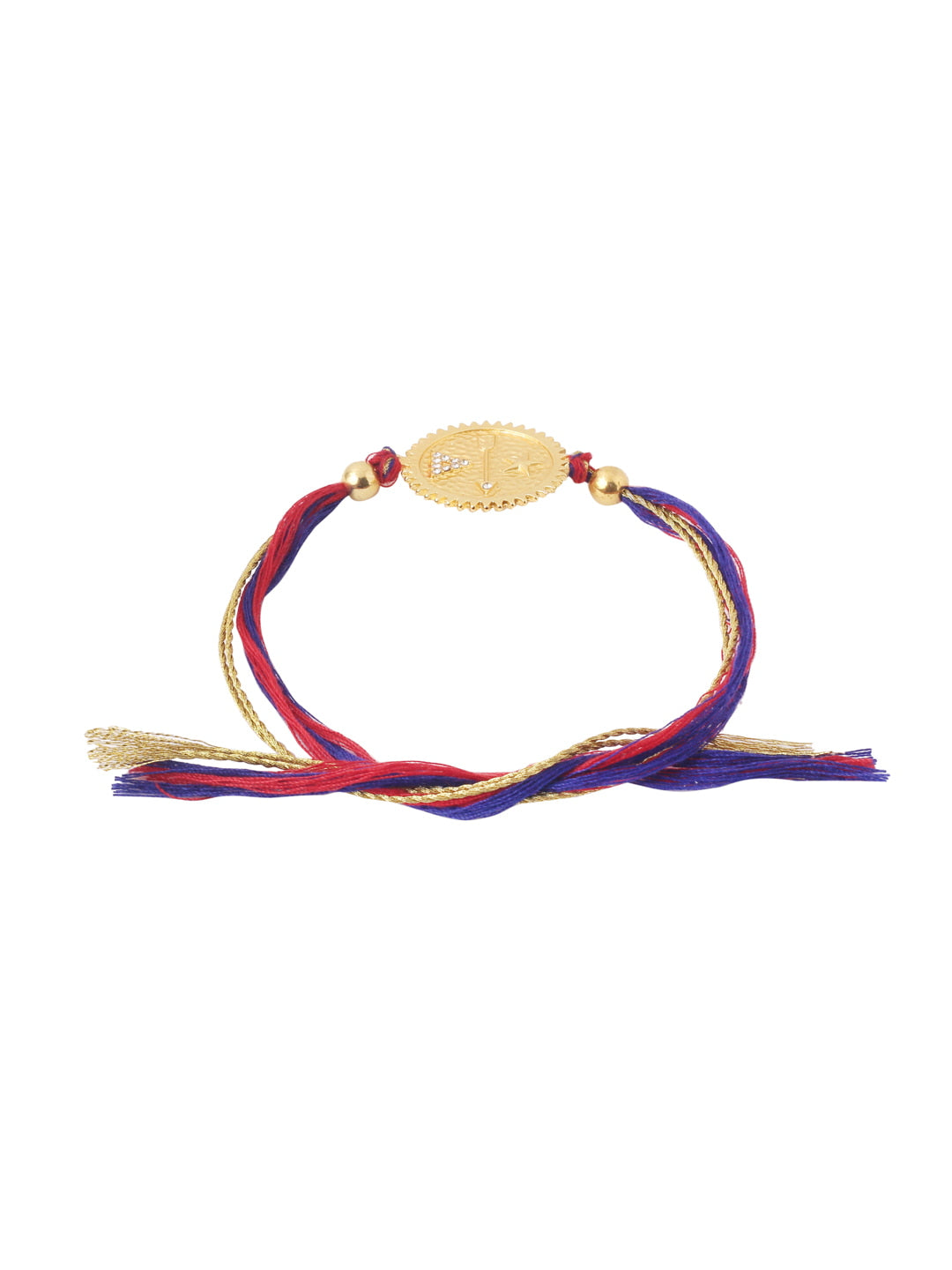 Gold-Plated Set of 1 Rakhi For Brother
Translation missing: en.products.product.price.regular_price
Rs. 299.00
Translation missing: en.products.product.price.sale_price
Rs. 299.00
Translation missing: en.products.product.price.regular_price
Rs. 1,219.00
Tax included.
Sales Package: 1 Rakhi & Roli Chawal
Product SKU: VIR1415
Theme: Rakhi
Design: Gold-Plated Rakhi

324 people are viewing this right now
Gold-Plated Set of 1 Rakhi For Brother
Product description
Product reviews
The Gold-Plated Set of 1 Rakhi For Brother is a classic and sophisticated expression of sibling love, designed to honor the cherished bond between a sister and her brother on the auspicious occasion of Raksha Bandhan. Crafted with utmost care and plated with a radiant gold finish, this Rakhi exemplifies timeless elegance and holds deep sentimental value.

Design and Appearance:

The Gold-Plated Rakhi features an intricately designed centerpiece that embodies elegance and grace. The golden hue exudes opulence, symbolizing the preciousness of the sibling relationship. The design often incorporates a blend of traditional motifs and contemporary aesthetics, creating a visually striking and resplendent Rakhi that is sure to capture the attention of the recipient.

Gold-Plating and Exquisite Finish:

The Rakhi is expertly crafted from high-quality materials and meticulously plated with a lustrous gold finish. The golden layer not only adds a touch of grandeur to the design but also ensures the Rakhi's durability, allowing it to be treasured and worn with pride for years to come.

Materials:

The Gold-Plated Rakhi is designed to be both visually appealing and comfortable for the wearer. The base thread is often made from soft and sturdy materials, ensuring a secure and pleasant experience when tied around the brother's wrist. The gold-plated centerpiece is created with attention to detail and precision, providing a smooth and polished surface.

Symbol of Eternal Love:

The Gold-Plated Rakhi is not merely an ornamental accessory but a meaningful symbol of eternal love and protection. As the sister ties the Rakhi around her brother's wrist, she expresses her heartfelt affection, care, and commitment to be by his side through life's journey. The Rakhi becomes a constant reminder of the unbreakable bond between siblings, strengthening their connection year after year.

The Celebration:

On the sacred occasion of Raksha Bandhan, the sister lovingly ties the Gold-Plated Rakhi around her brother's wrist. The act is accompanied by prayers and rituals signifying the sister's wish for her brother's well-being, prosperity, and protection from all adversities. The brother, in return, showers his sister with love and appreciation, often presenting her with a thoughtful gift, symbolizing the exchange of affection and blessings.

A Cherished Heirloom:

The Gold-Plated Set of 1 Rakhi For Brother is not just a beautiful Rakhi for the present celebration but also a cherished heirloom for the future. Brothers often preserve this Rakhi as a symbol of their sister's love, making it a valuable keepsake to be treasured and passed down through generations.

Conclusion:

The Gold-Plated Set of 1 Rakhi For Brother combines timeless elegance with heartfelt emotions, making it a perfect token of love for Raksha Bandhan. The exquisite design, radiant gold-plating, and deep sentimental value elevate this Rakhi to a cherished and treasured gift. This Rakhi celebrates the unbreakable bond between siblings and stands as a beautiful symbol of love and protection, making the festival of Raksha Bandhan an unforgettable and cherished celebration for brothers and sisters alike.