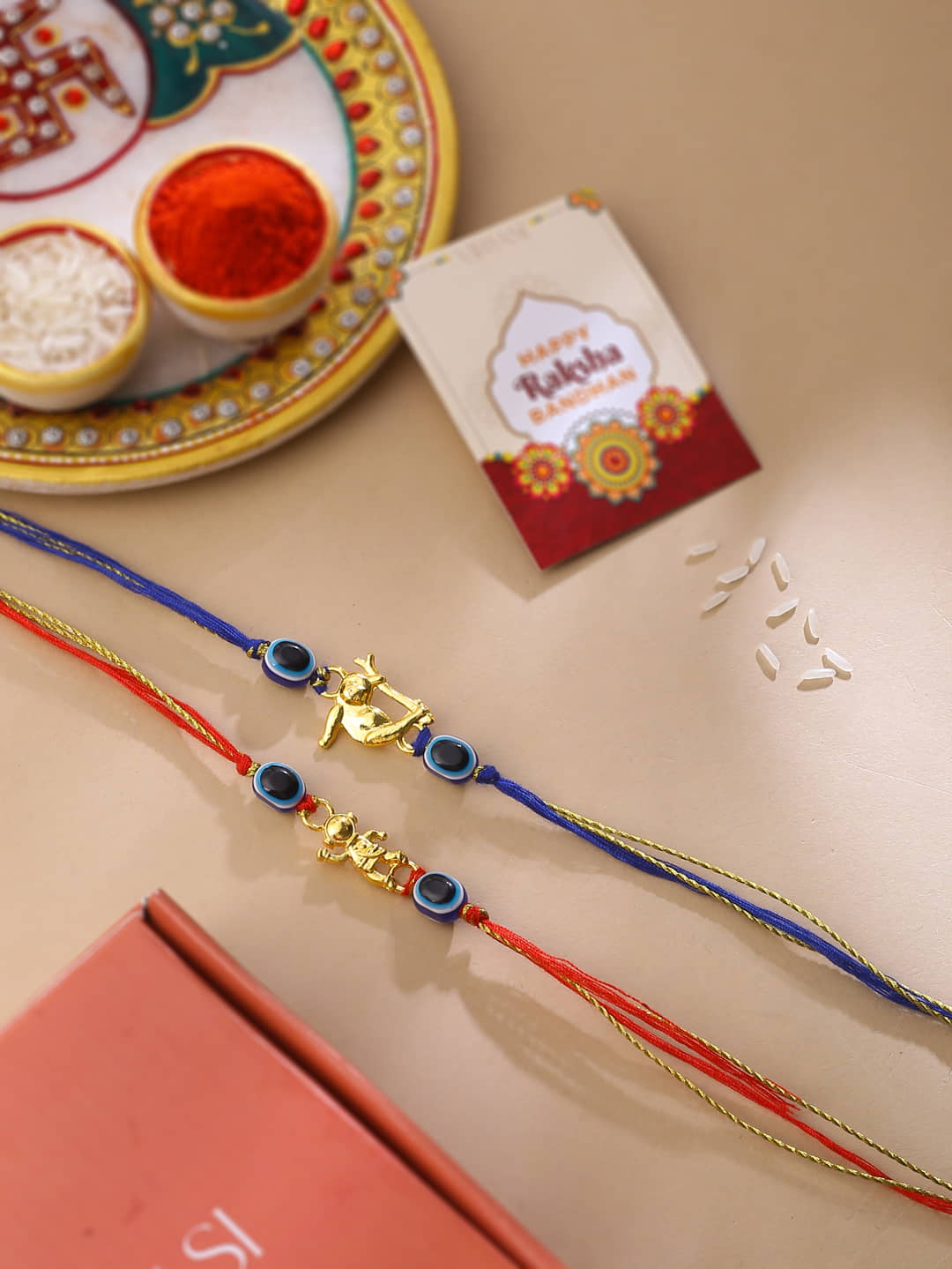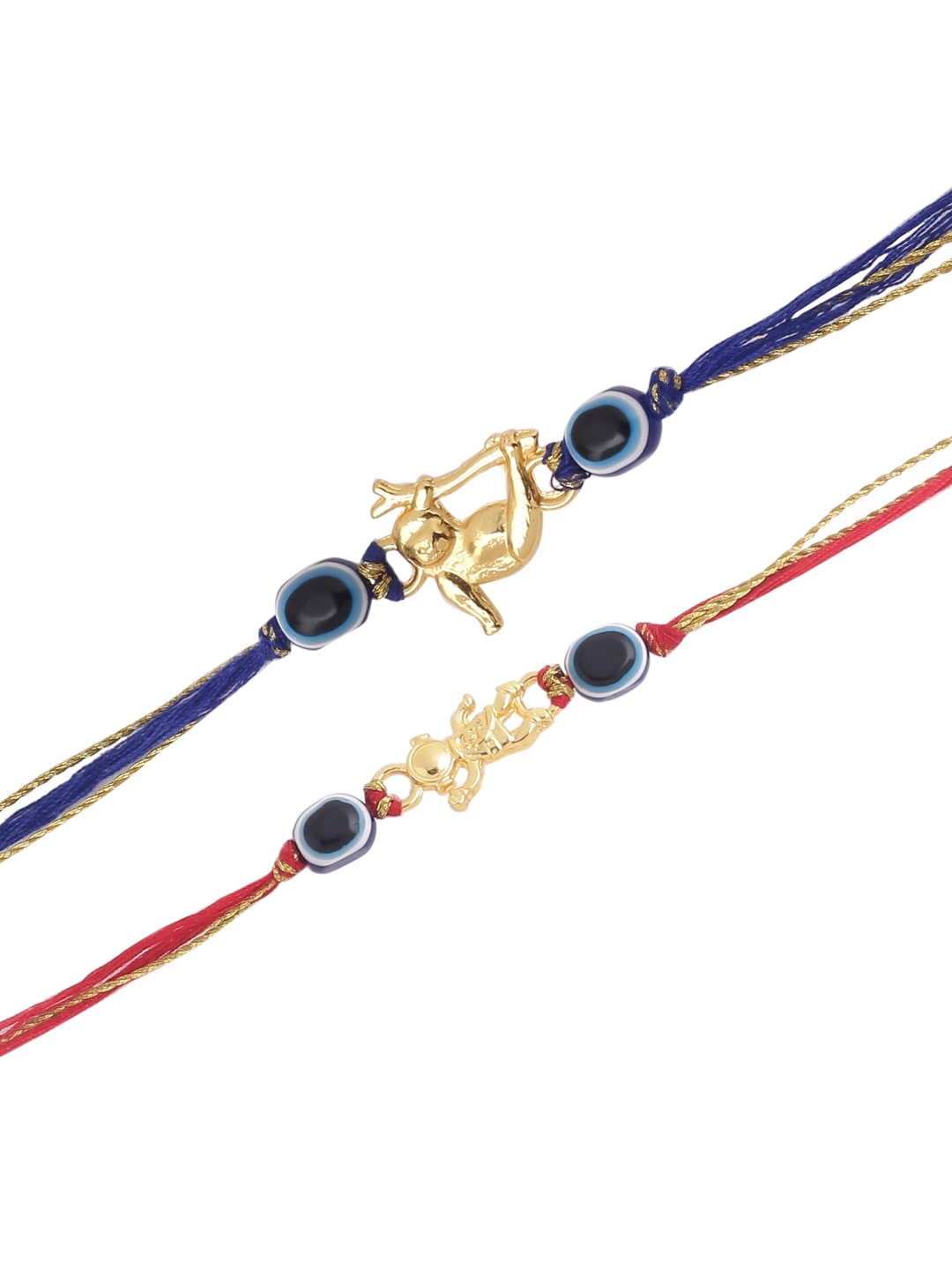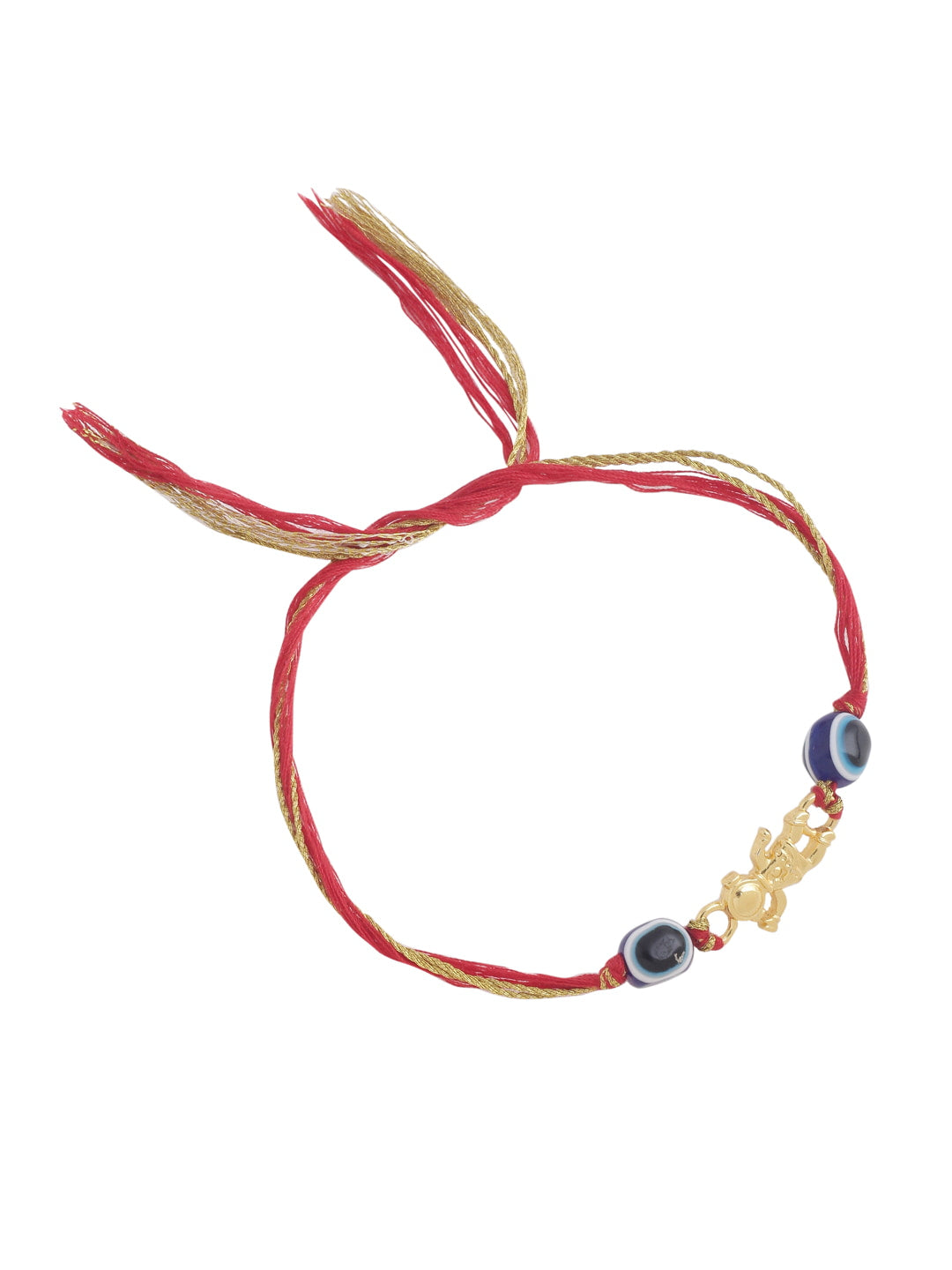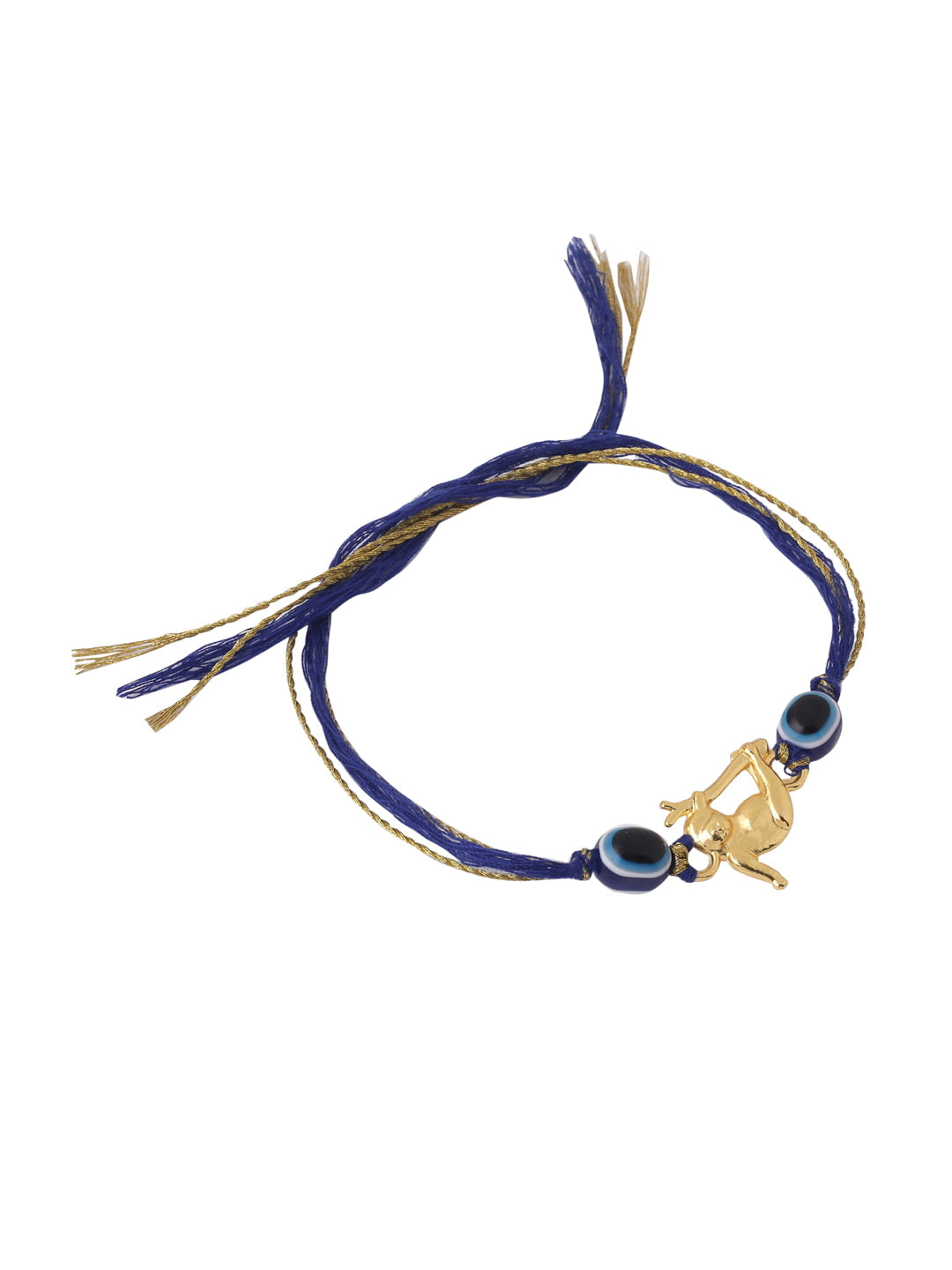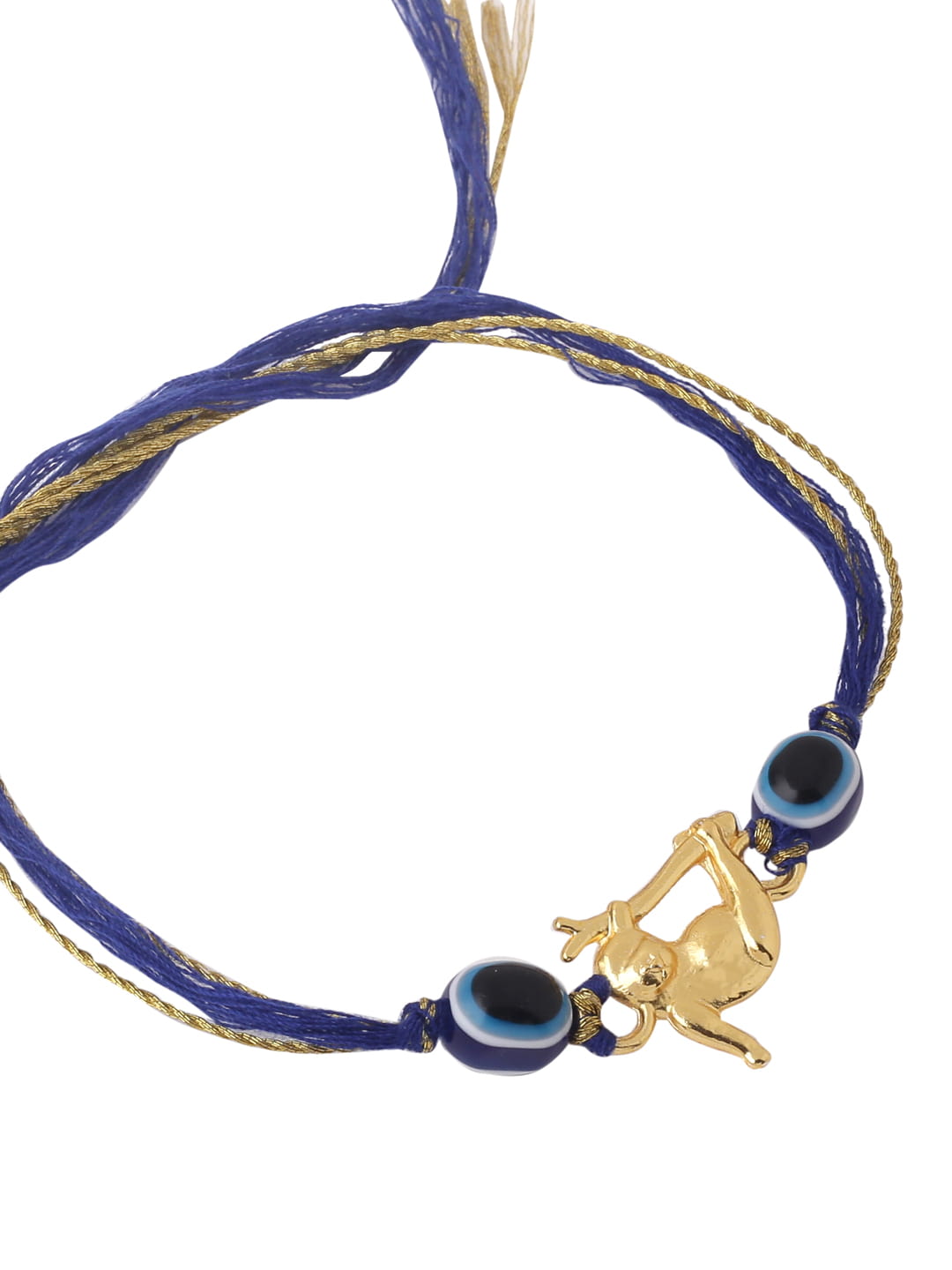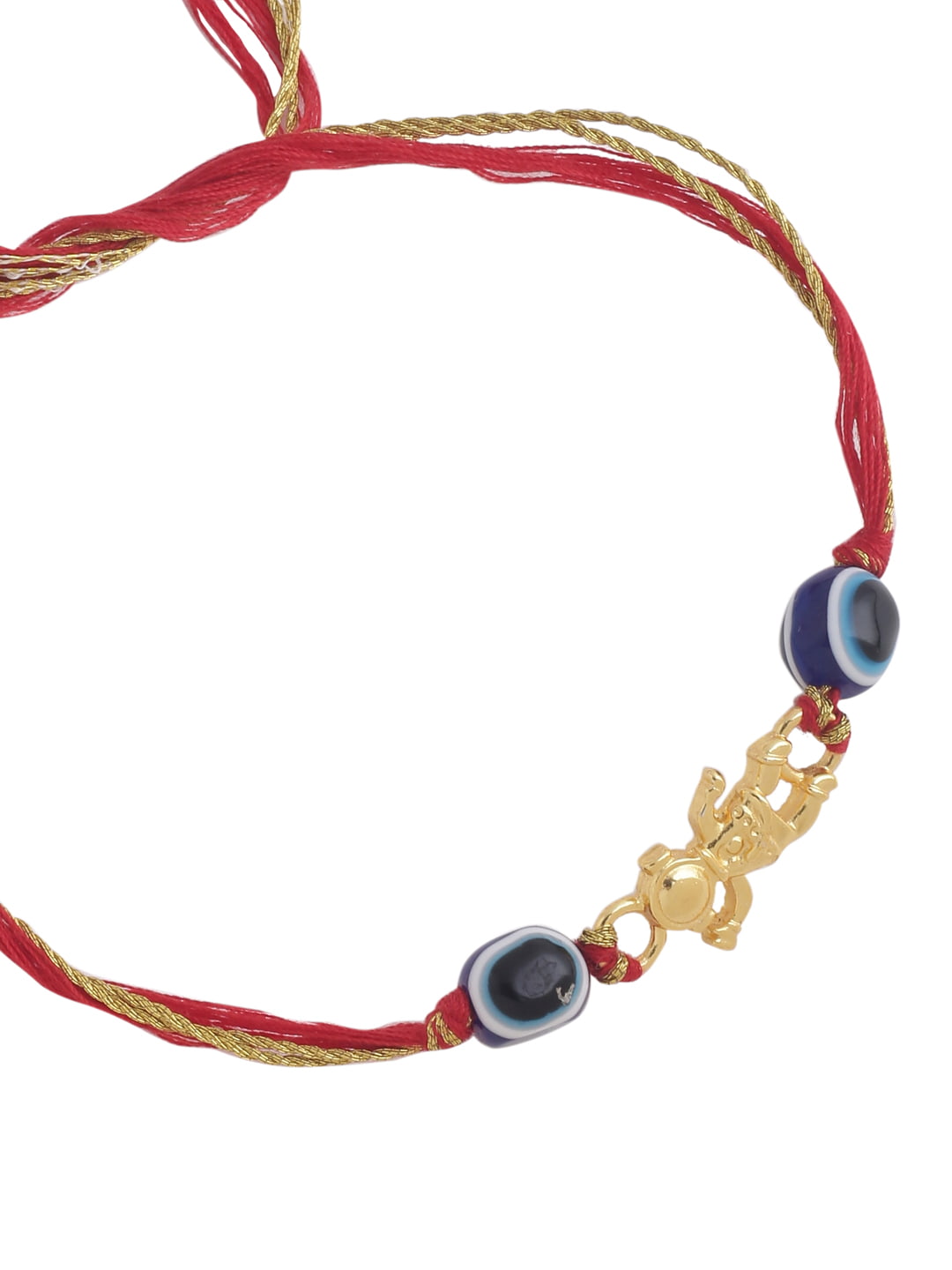 Gold-Plated Monkey and Astronaut Rakhi For Kids (Set of 2)
Translation missing: en.products.product.price.regular_price
Rs. 329.00
Translation missing: en.products.product.price.sale_price
Rs. 329.00
Translation missing: en.products.product.price.regular_price
Rs. 1,199.00
Tax included.
Sales Package: 2 Rakhis & Roli Chawal
Product SKU: VIR1414
Theme: Rakhi
Design: Monkey and Astronaut Rakhi

362 people are viewing this right now
Gold-Plated Monkey and Astronaut Rakhi For Kids (Set of 2)
Product description
Product reviews
The Gold-Plated Monkey and Astronaut Rakhi For Kids (Set of 2) is a delightful and imaginative representation of Raksha Bandhan, tailor-made to enchant the hearts of young children. This Rakhi set comprises two charming Rakhis - one featuring a playful monkey design and the other depicting an adventurous astronaut, both plated with a lustrous gold finish. With its creative and celestial theme, this Rakhi set adds a touch of fun and wonder to the sibling bond.

Design and Appearance:

The Gold-Plated Monkey and Astronaut Rakhis boast a captivating and imaginative design, appealing to the vivid imagination of children. The monkey Rakhi showcases a cute and mischievous primate character, while the astronaut Rakhi represents a daring space explorer, both crafted with intricate details and finished with a golden sheen. The combination of these playful motifs encourages kids to embark on exciting sibling adventures together.

Gold-Plating and Lustrous Finish:

The Rakhis are crafted from high-quality materials and plated with a lustrous gold finish. The golden shine adds an element of luxury and sophistication to the playful designs, making the Rakhis visually striking and eye-catching for young wearers.

Materials:

Safety and comfort are paramount when designing Rakhis for children. The base thread of these Rakhis is usually made from soft and durable materials, ensuring a secure and comfortable fit on little wrists. The gold-plated monkey and astronaut motifs are made from safe materials, ensuring they are child-friendly and free from any sharp edges.

Imaginative and Playful Celebration:

The Gold-Plated Monkey and Astronaut Rakhi For Kids sparks the imagination of young siblings, allowing them to share in playful adventures and create lasting memories. The Rakhis not only symbolize the traditional bond between brothers and sisters but also inspire them to explore the universe of their dreams together.

The Celebration:

On the auspicious day of Raksha Bandhan, the sister joyfully ties these Rakhis around her brother's wrist, symbolizing her love, care, and promise of protection. The brother, in turn, reciprocates with gratitude and affection, making this a heartwarming and cherished exchange between siblings.

A Treasured Keepsake:

These unique Rakhis are not only decorative but also serve as treasured keepsakes for children. The imaginative design and golden luster make these Rakhis special and memorable, likely to be preserved and cherished for years to come.

Conclusion:

The Gold-Plated Monkey and Astronaut Rakhi For Kids (Set of 2) offers a delightful blend of creativity, playfulness, and sibling affection to the celebration of Raksha Bandhan. With their golden shine and imaginative designs, these Rakhis capture the hearts of young siblings, encouraging them to embark on a celestial journey of love and togetherness. This Rakhi set creates a joyous and magical atmosphere, making Raksha Bandhan an unforgettable and cherished occasion for kids to celebrate their unique bond.