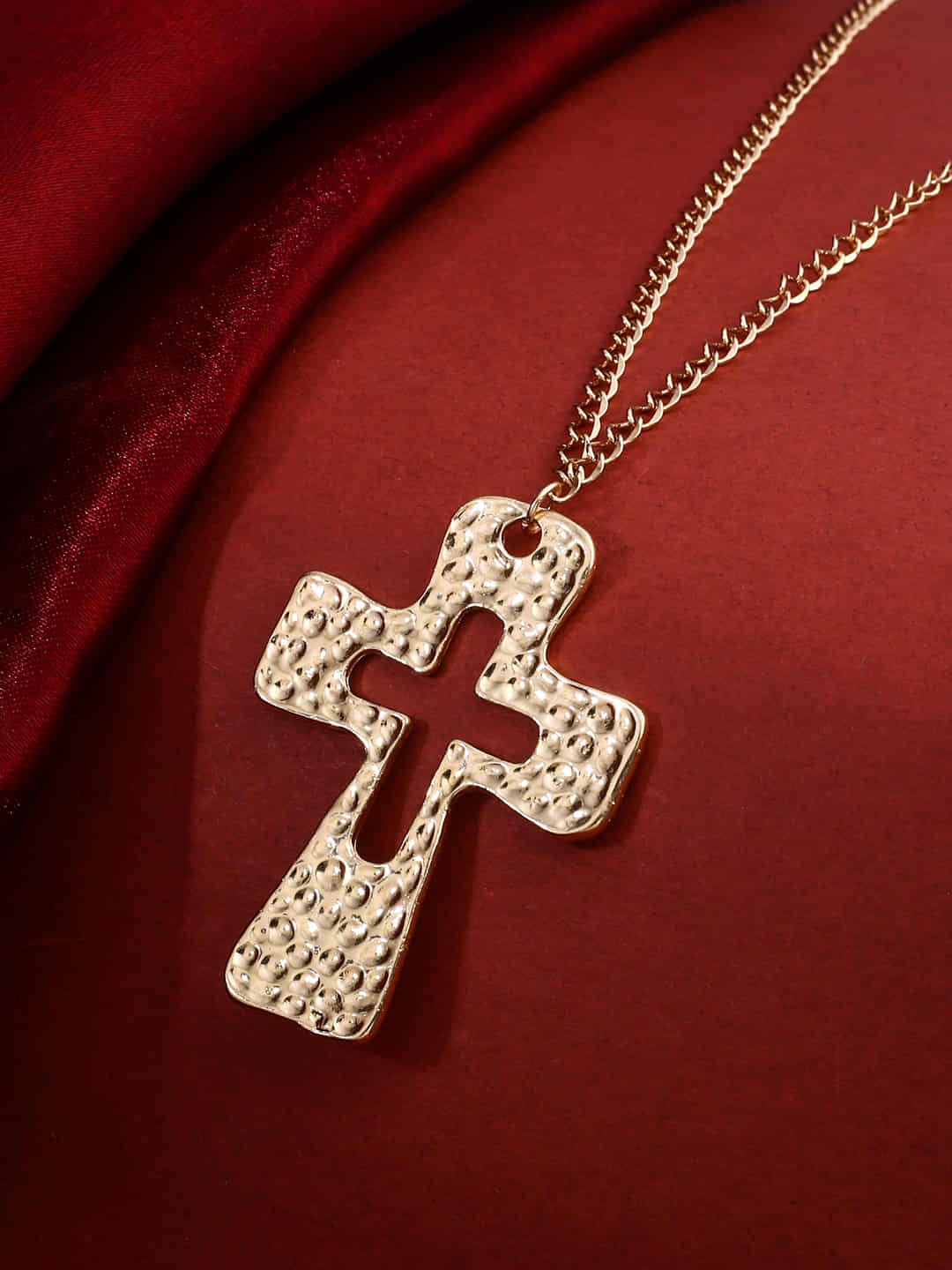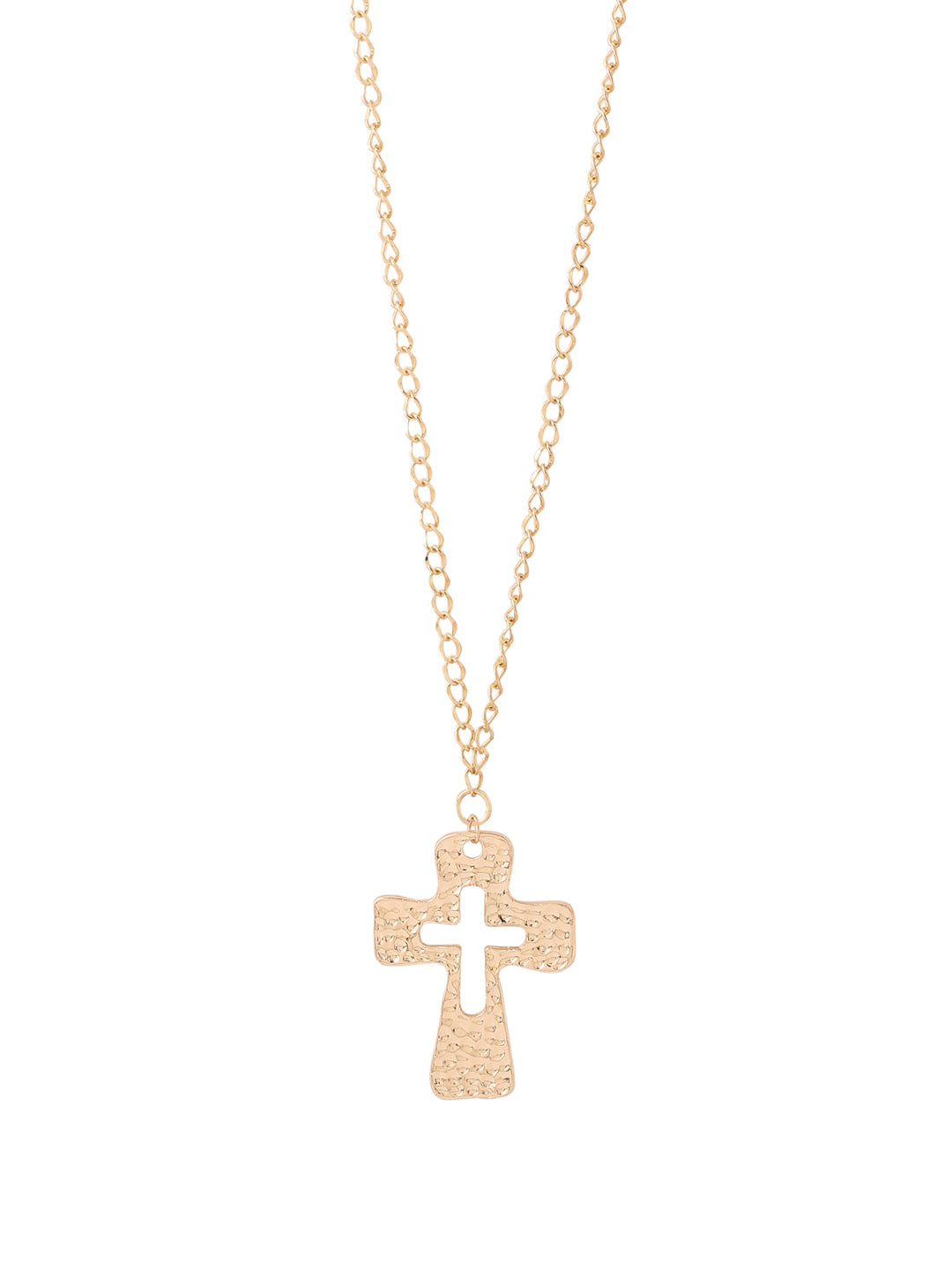 Gold-Plated Holy Cross Pendant For Men and Women
Translation missing: en.products.product.price.regular_price
Rs. 659.00
Translation missing: en.products.product.price.sale_price
Rs. 659.00
Translation missing: en.products.product.price.regular_price
Rs. 1,649.00
Tax included.
Sales Package: 1 Pendant & 1 Chain
Product SKU: VIR1441
Theme: Charm Pendant
Design: Holy Cross

353 people are viewing this right now
Product description
Product reviews
Introducing our exquisite Gold-Plated Holy Cross Pendant, a symbol of faith and devotion meticulously designed to adorn both men and women with timeless elegance. Crafted with meticulous attention to detail, this pendant captures the sacred essence of the cross while radiating a sense of spiritual reverence and refined style.

The centerpiece of this pendant showcases a beautifully rendered holy cross, its intricate design paying homage to centuries of tradition and belief. The gold-plated finish lends a resplendent gleam, enhancing the pendant's exquisite craftsmanship and making it a striking focal point that draws the eye and warms the heart.

Thoughtfully sized for versatile wear, the pendant is accompanied by a durable chain that effortlessly balances comfort and durability. The chain's adjustable length ensures a tailored fit, allowing you to wear this piece close to your heart with utmost confidence.

Whether worn as a personal testament of faith or as a statement of sophisticated style, the Gold-Plated Holy Cross Pendant is a unifying accessory that transcends gender boundaries. Its graceful design allows it to seamlessly complement any attire, from casual to formal, while embodying the profound symbolism of hope, love, and spiritual journey.

Embrace the power of faith and elevate your look with the Gold-Plated Holy Cross Pendant for Men and Women. Let it serve as a constant reminder of the values that guide your path and the enduring beauty of unwavering belief. Wear it with grace and pride, and let it shine as a beacon of your inner light.