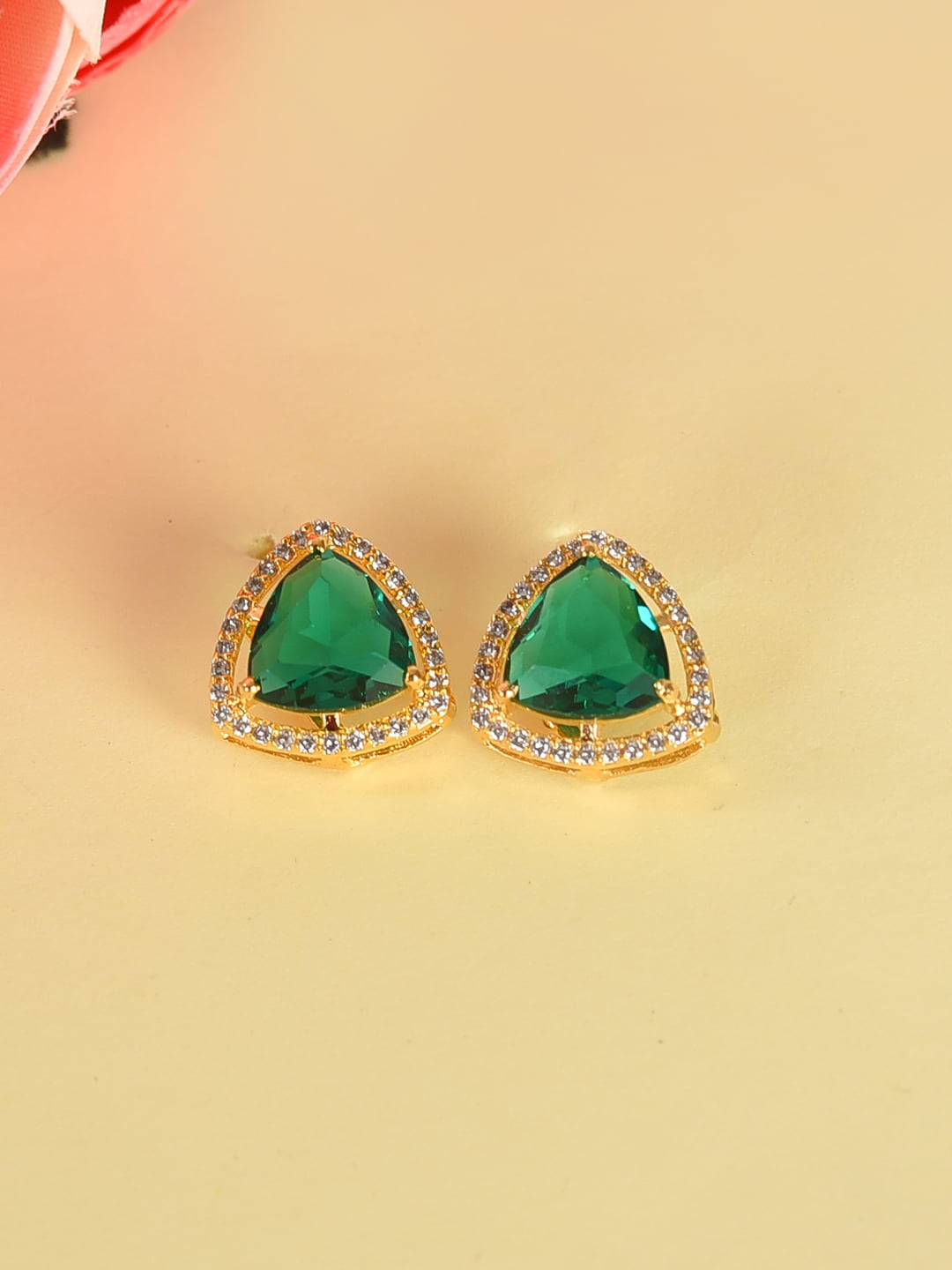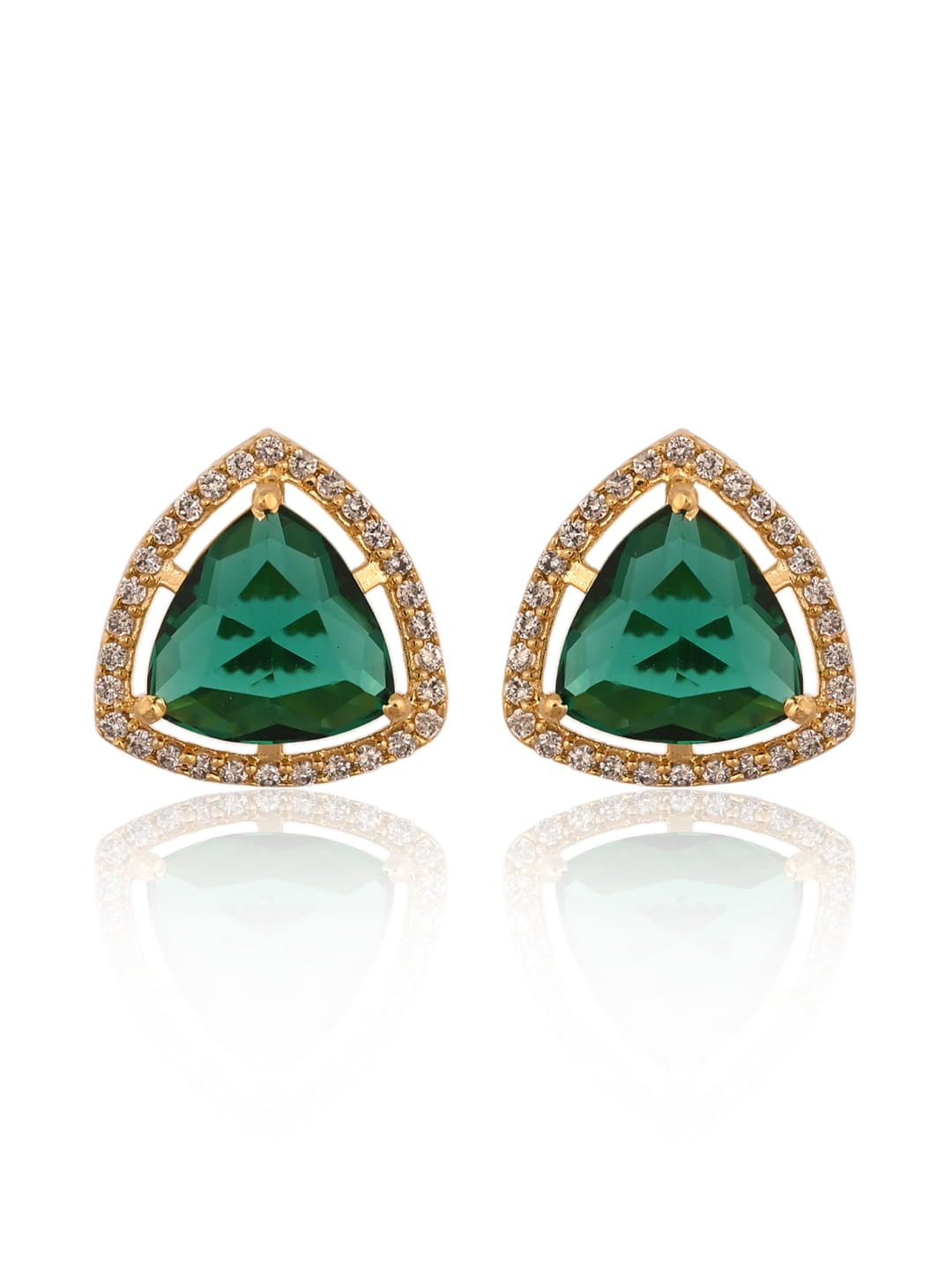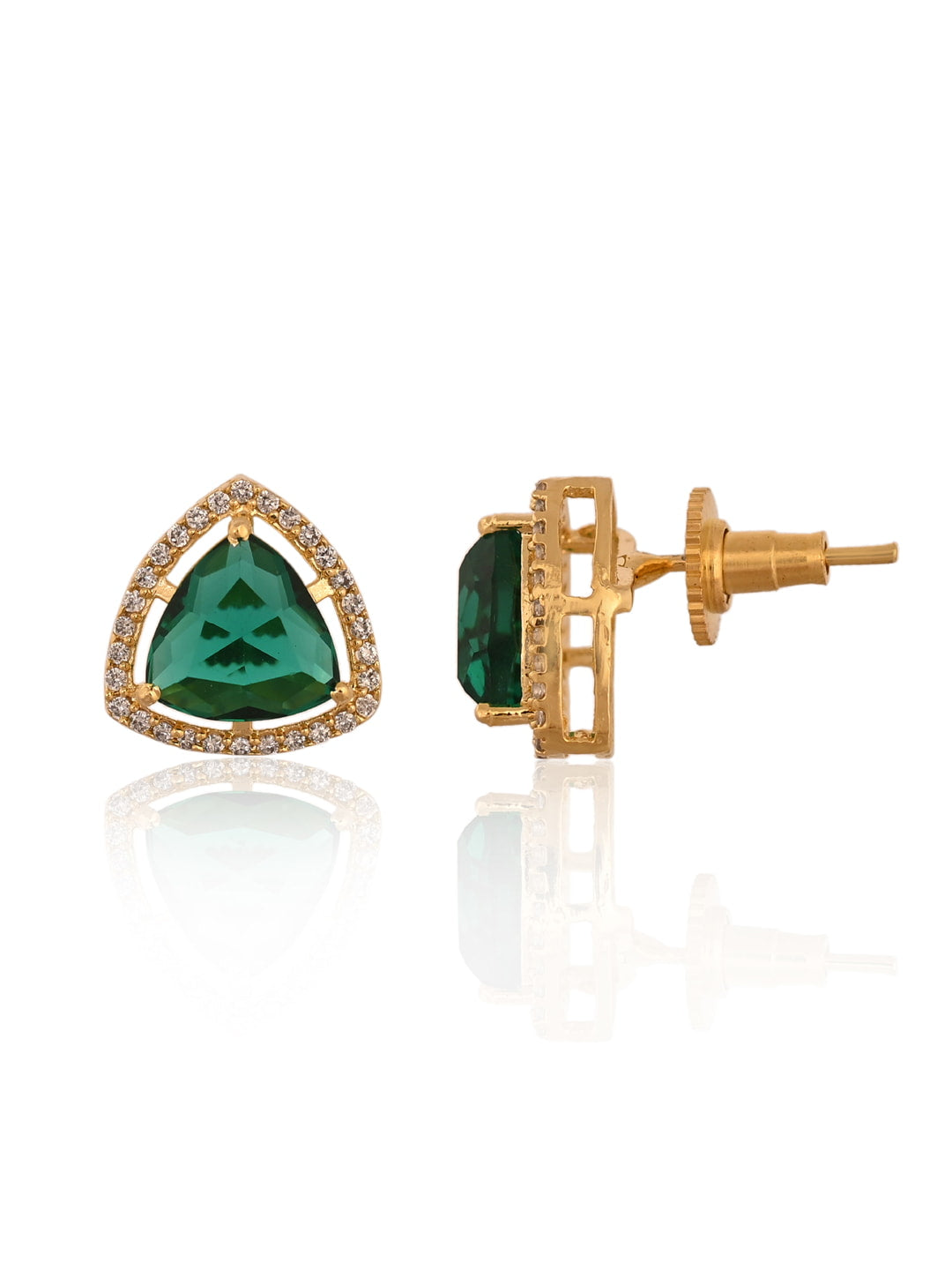 Gold Plated Green Emerald Stud Earrings
Translation missing: en.products.product.price.regular_price
Rs. 599.00
Translation missing: en.products.product.price.sale_price
Rs. 599.00
Translation missing: en.products.product.price.regular_price
Rs. 2,699.00
Tax included.
Sales Package: Pair of Earrings
Product SKU: VIR1485
Theme: American Diamond
Design: Stud Earrings

347 people are viewing this right now
Get Extra 10% Discount On Prepaid Orders
Product description
Product reviews
Elevate your style with our stunning Gold Plated Green Emerald Stud Earrings, a fusion of classic elegance and modern charm. Designed for girls and women who appreciate the finer things in life, these earrings feature high-quality artificial emerald diamonds and stones that exude the luxurious appeal of genuine gemstones. Let these exquisite accessories be your daily companion, adding a touch of opulence to your every look.

Key Features:

1. Emerald-Inspired Splendor: The radiant green emerald stones in these earrings capture the allure of natural emeralds, casting a captivating and rich green hue. Each stone is expertly cut and faceted to maximize its brilliance, promising to catch the light and steal the show.

2. Premium Quality: We are committed to offering you the very best in jewelry craftsmanship. These earrings are created with precision and expertise, ensuring a durable and enduring accessory that retains its luster and charm even with daily wear.

3. Timeless Stud Design: The classic stud style is perfect for those who appreciate understated elegance. These earrings sit gracefully against the earlobe, creating an alluring and versatile look that effortlessly complements any outfit.

4. Versatile Elegance: Whether you're off to a formal event, an everyday adventure, or simply need a touch of glamour, these Gold Plated Green Emerald Stud Earrings are the ideal choice. They seamlessly transition from daytime to evening wear.

5. Gold Plating: The earrings are delicately plated in gold, adding a touch of luxury and complementing the vivid green emerald stones beautifully. The gold finish enhances the overall aesthetic, giving the earrings a polished and sophisticated appearance.

6. Thoughtful Gift: Searching for the perfect gift for a loved one? These earrings are presented in an elegant jewelry box, making them an exquisite present for birthdays, anniversaries, or any special celebration.

Drape yourself in the opulent beauty of our Gold Plated Green Emerald Stud Earrings. Experience the allure of real emeralds at a fraction of the cost, thanks to the brilliance of artificial stones. Elevate your daily style or delight someone special with a gift that exudes timeless charm and sophistication. Order your pair today and embrace the enchantment of emerald with these elegant and affordable earrings.