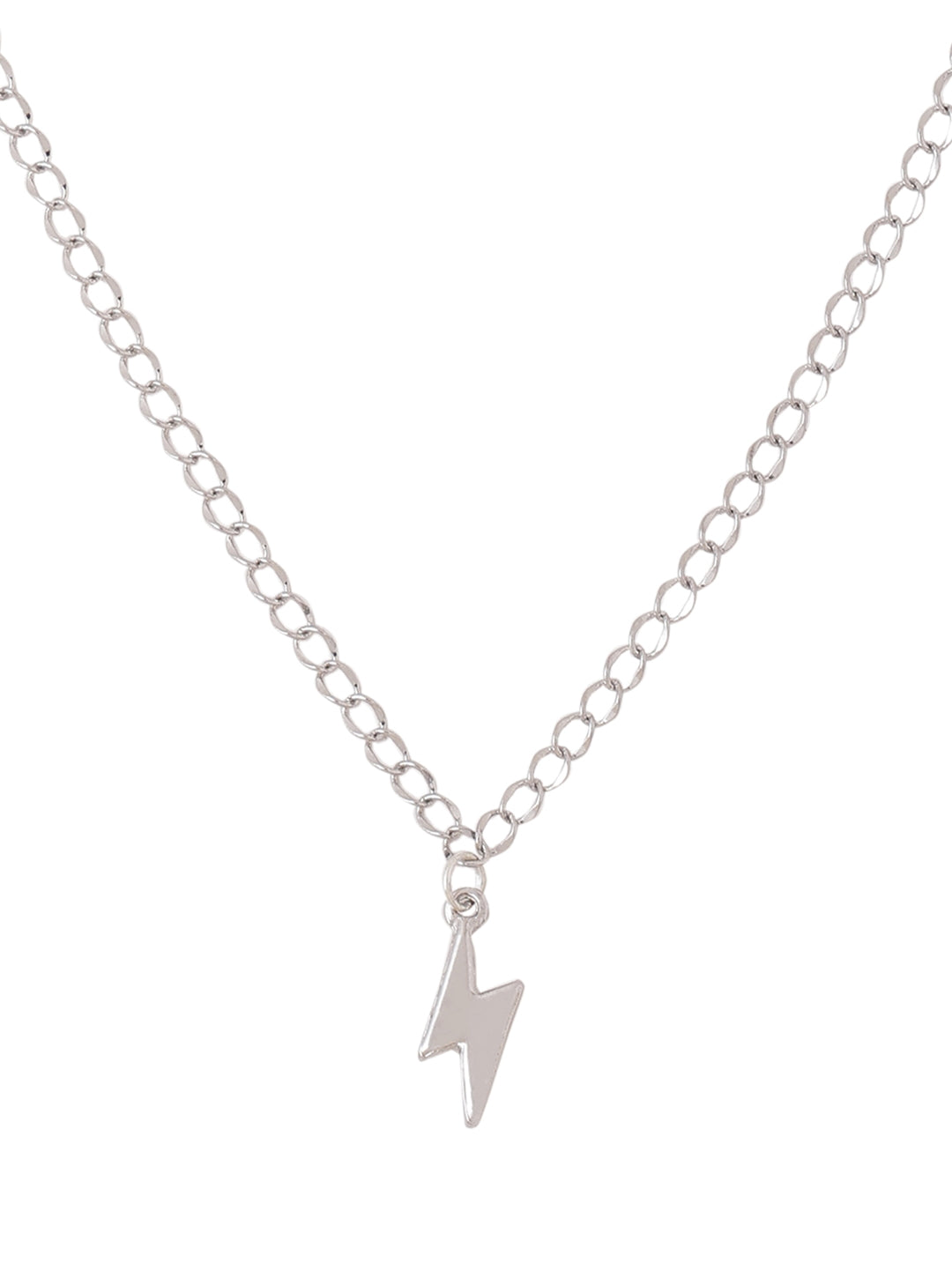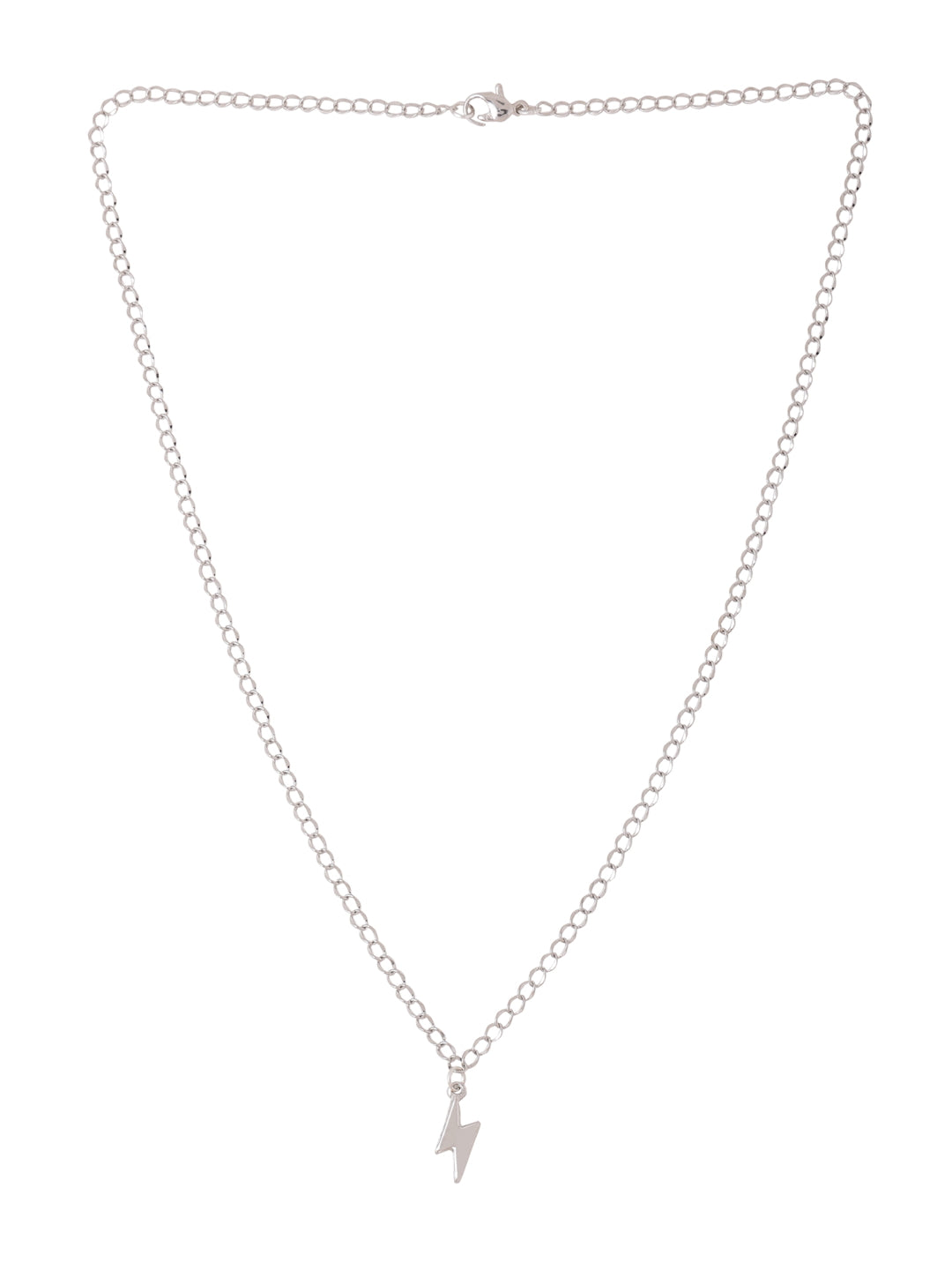 Translation missing: en.products.product.price.regular_price
Rs. 649.00
Translation missing: en.products.product.price.sale_price
Rs. 649.00
Translation missing: en.products.product.price.regular_price
Rs. 1,949.00
Tax included.
Sales Package: 1 Chain & 1 Pendant
Product SKU: VIR1453
Theme: Charm Pendant
Design: Flash

361 people are viewing this right now
Product description
Product reviews
Introducing our captivating Flash Pendant with Chain, a bold and stylish accessory that demands attention and exudes confidence. Crafted with meticulous attention to detail, this pendant is a testament to modern design and impeccable craftsmanship.

The Flash Pendant features a sleek and streamlined design that captures the essence of contemporary fashion. Its minimalist yet impactful form allows it to effortlessly complement a wide range of outfits, from casual ensembles to upscale looks. Whether you're heading to a social gathering, a night out, or a formal event, this pendant adds a touch of flair that sets you apart.

The included chain perfectly complements the pendant, creating a harmonious combination that's ready to wear. The length is carefully chosen to ensure the pendant rests at the perfect focal point, adding an alluring touch to your neckline.

Crafted to the highest standards, the Flash Pendant is built to last. Its durable materials and exquisite finishing ensure that it remains a cherished piece in your collection for years to come. The pendant's refined aesthetic and thoughtful construction make it an investment in both style and quality.

Looking for an accessory that makes a statement? The Flash Pendant with Chain is the perfect choice. Whether you're treating yourself or searching for a remarkable gift, this pendant encapsulates modern elegance and confidence. Its versatile design allows you to express your unique style and personality with every wear.

Elevate your accessory game with the Flash Pendant with Chain – a piece that captures contemporary aesthetics and timeless appeal. Embrace the power of simplicity and boldness, and order now to add a touch of undeniable charisma to your ensemble.