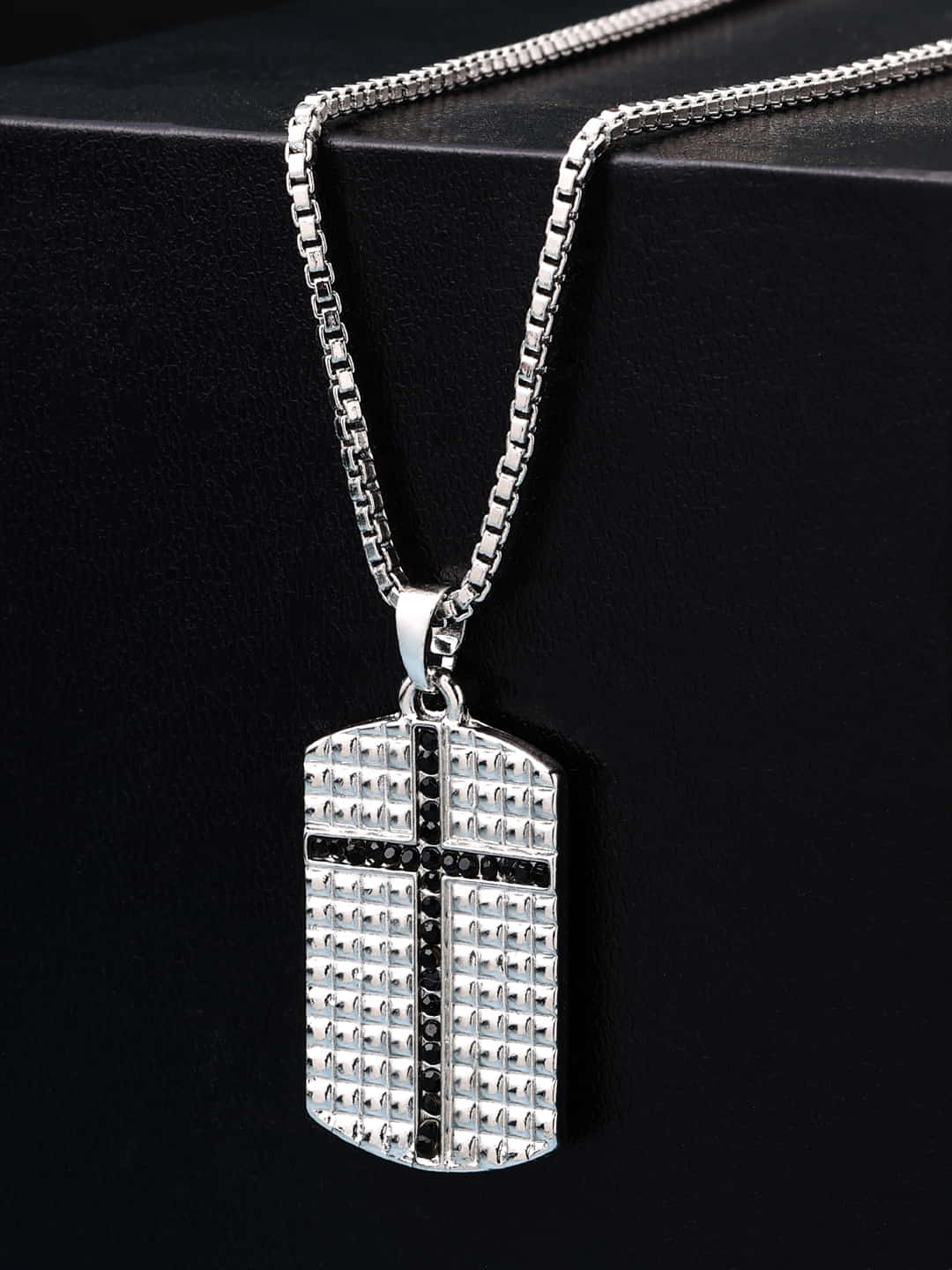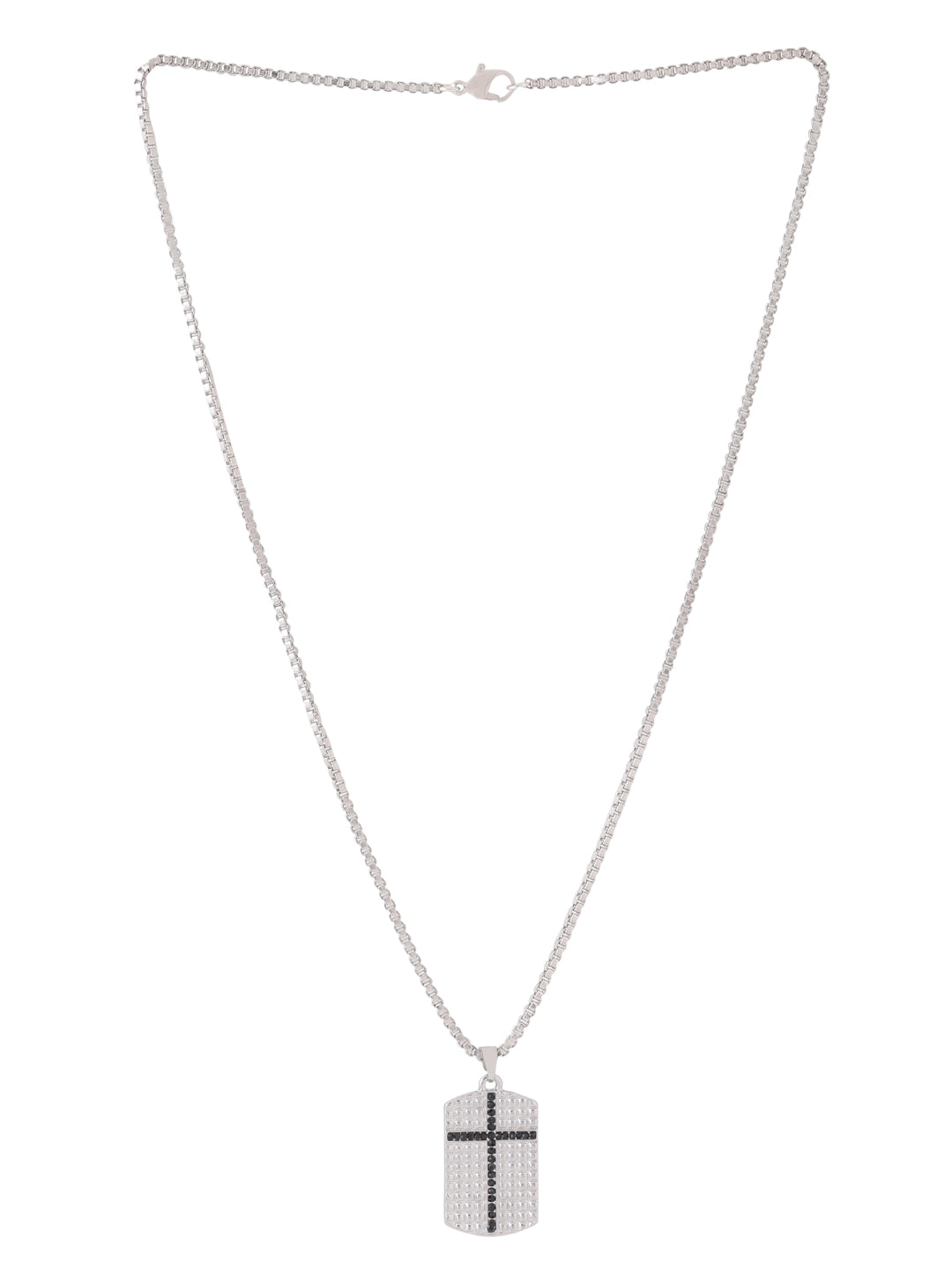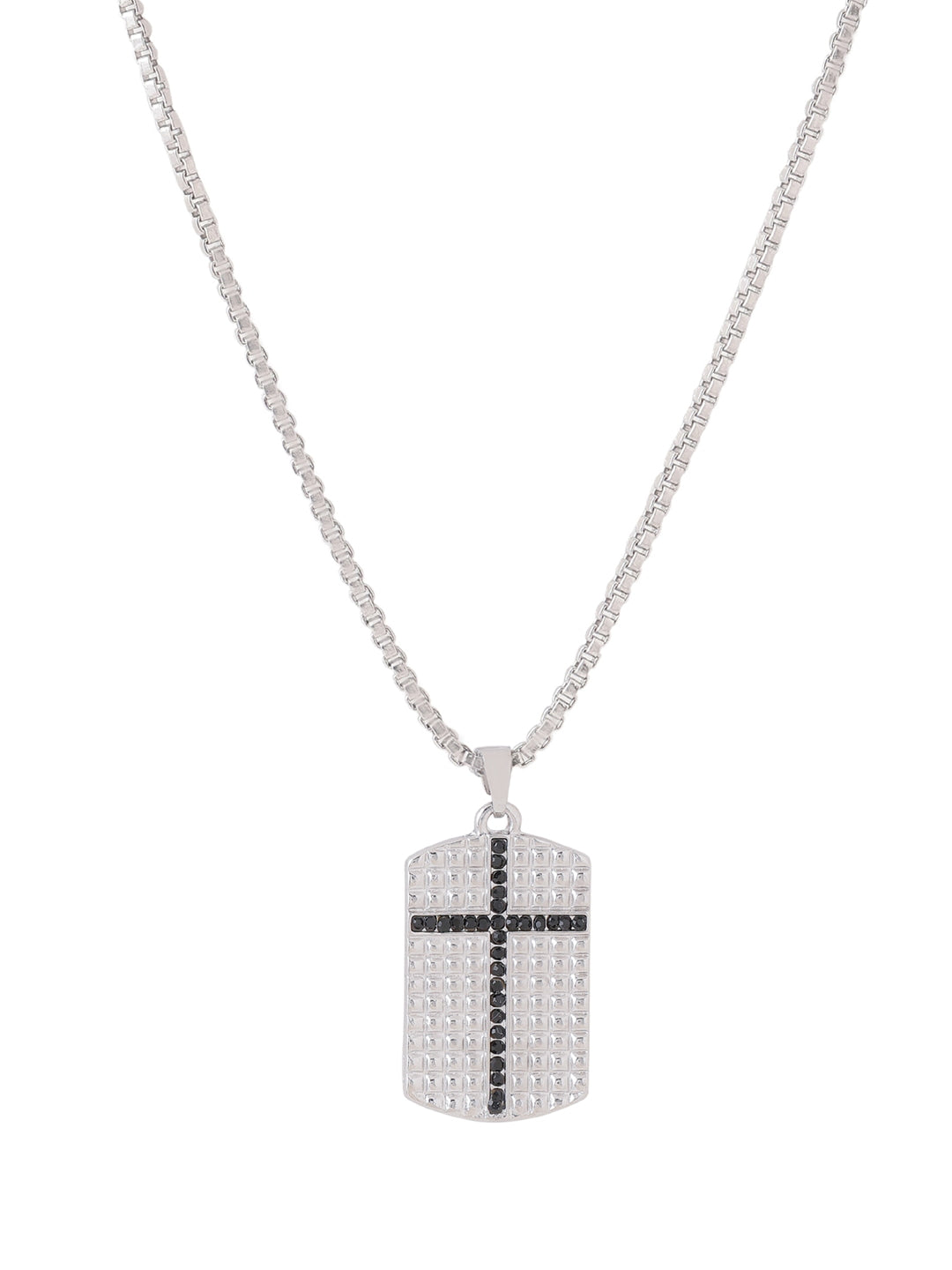 Dog Tag Pendant With Cross For Men
Translation missing: en.products.product.price.regular_price
Rs. 669.00
Translation missing: en.products.product.price.sale_price
Rs. 669.00
Translation missing: en.products.product.price.regular_price
Rs. 1,999.00
Tax included.
Sales Package: 1 Chain and 1 Pendant
Product SKU: VIR1451
Theme: Charm Pendants
Design: Dog Tag Pendant

361 people are viewing this right now
Product description
Product reviews
Introducing our distinguished Dog Tag Pendant with Cross – a symbol of strength, faith, and style, meticulously designed for the modern man. Crafted with precision from premium brass, this pendant features a striking black stone studded design that adds an element of rugged elegance.

At the heart of this pendant lies a cross, representing unwavering faith and resilience. The cross is beautifully integrated into the dog tag design, creating a harmonious blend of religious symbolism and contemporary fashion. The black stone studding adds an eye-catching contrast against the brass background, making this pendant a bold statement piece that speaks volumes about your character.

Designed to be more than just an accessory, the Dog Tag Pendant with Cross is a wearable expression of individuality and belief. Its versatile design effortlessly transitions from casual to formal settings, making it an ideal accessory for men who appreciate both style and meaning in their jewelry choices.

Crafted with both aesthetics and longevity in mind, the use of high-quality brass ensures the pendant's durability, while the carefully chosen black stones lend a touch of opulence. The combination of these elements results in a piece that's as sturdy as it is visually striking.

Searching for the perfect gift for your boyfriend or friend? Look no further. The Dog Tag Pendant with Cross is a thoughtful and meaningful gesture that encapsulates both your appreciation for their style and your understanding of their values. Whether it's to mark a special occasion or simply to show your affection, this pendant is a versatile and heartfelt present.

Embrace the fusion of faith and fashion with the Dog Tag Pendant with Cross. Make a statement about your beliefs, your character, and your distinctive sense of style. Elevate your accessory collection with a piece that's designed to inspire and captivate. Order now and give the gift of faith and fashion combined.