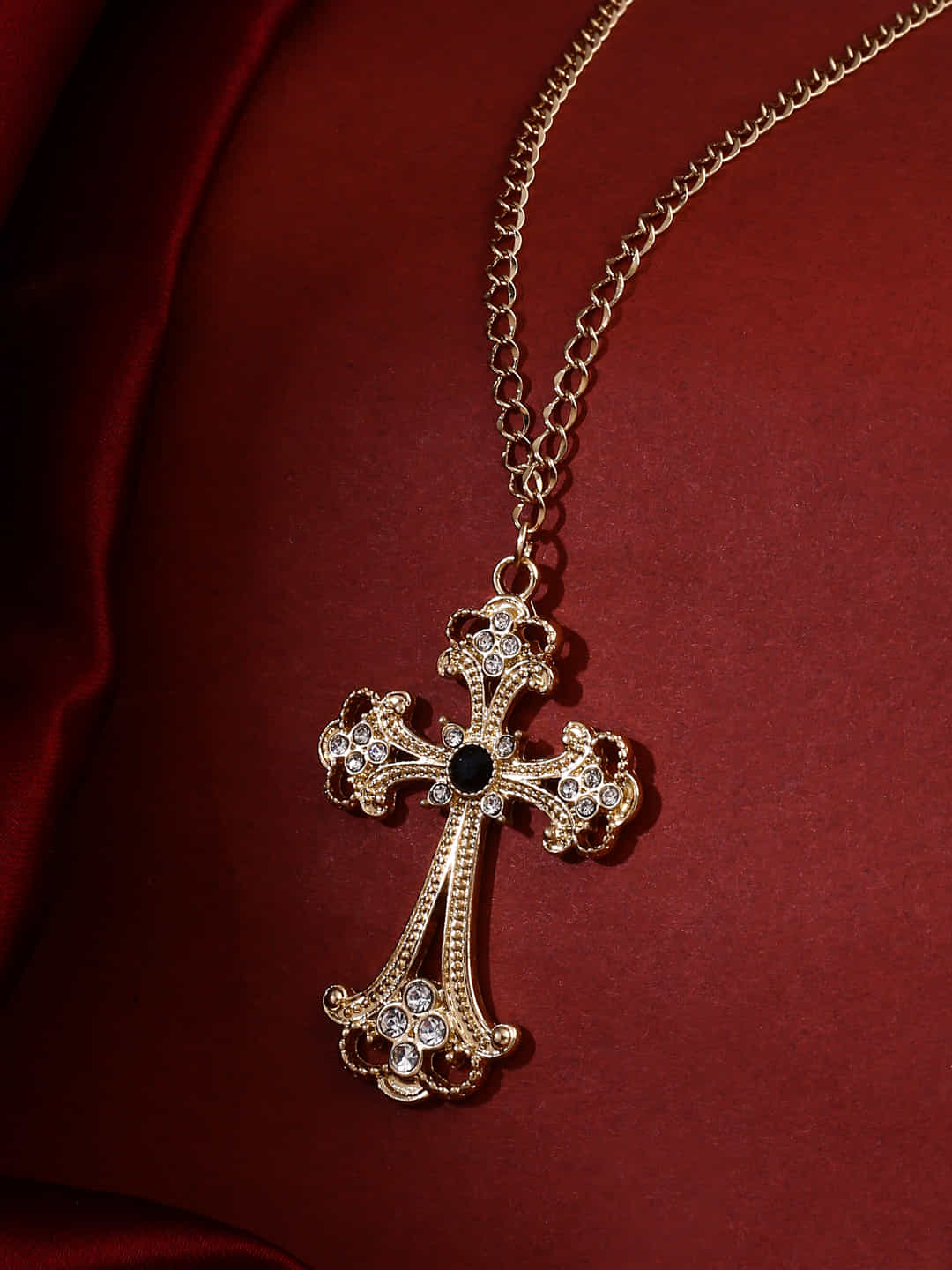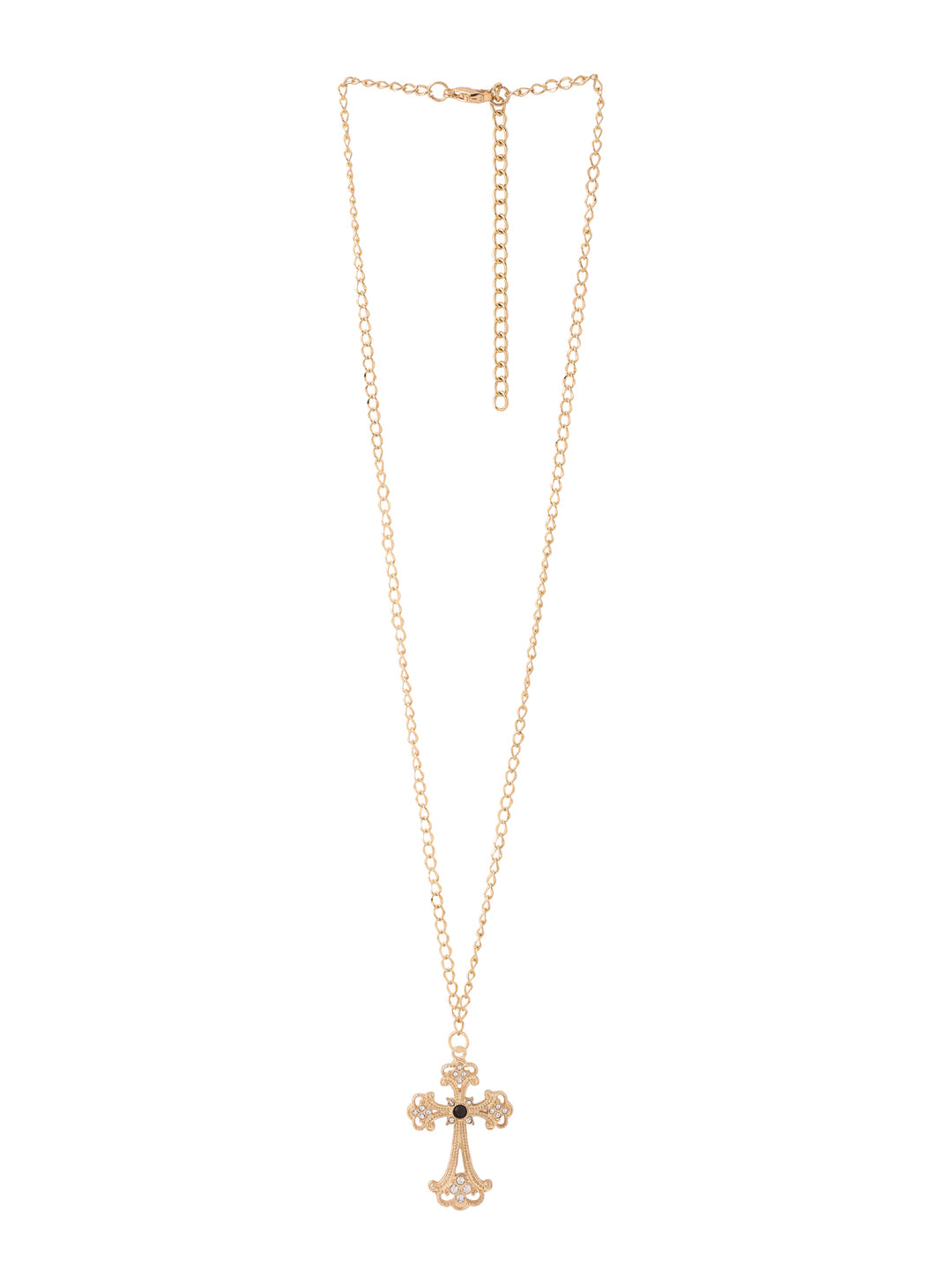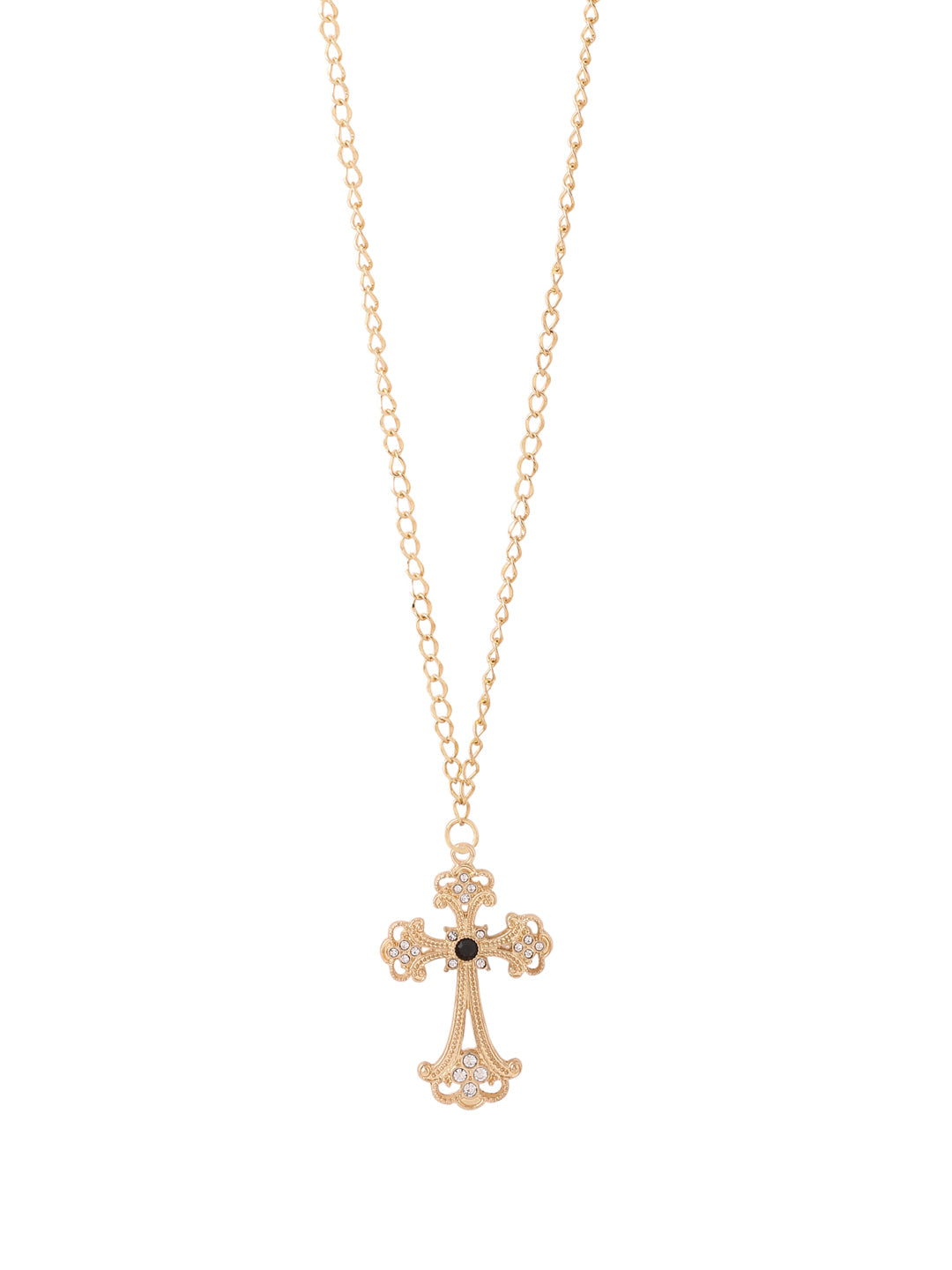 Diamond Studded Holy Cross Pendant For Women and Girls
Translation missing: en.products.product.price.regular_price
Rs. 679.00
Translation missing: en.products.product.price.sale_price
Rs. 679.00
Translation missing: en.products.product.price.regular_price
Rs. 1,699.00
Tax included.
Sales Package: 1 Pendant & 1 Chain
Product SKU: VIR1443
Theme: Charm Pendant
Design: Holy Cross Pendant

321 people are viewing this right now
Product description
Product reviews
Introducing our exquisite Diamond Studded Holy Cross Pendant, a resplendent embodiment of faith and elegance, designed exclusively for women and girls who seek to adorn themselves with both divine symbolism and luxurious beauty. This stunning pendant showcases a gracefully designed holy cross, meticulously adorned with shimmering diamonds, and suspended from a delicate gold-plated chain, creating a breathtaking piece that seamlessly blends spiritual reverence with opulent style.

The pendant's centerpiece features a meticulously studded holy cross, capturing the essence of devotion and grace. The carefully placed diamonds radiate with brilliance, adding a captivating sparkle that accentuates the cross's intricate design. The gold-plated setting enhances the pendant's splendor, creating a luminous contrast that makes this piece truly captivating.

The accompanying gold-plated chain, designed for comfort and durability, complements the pendant's sophistication. Its adjustable length ensures a perfect fit, allowing you to wear this necklace with ease and confidence, whether for daily wear or special occasions.

Exuding both spirituality and refinement, the Diamond Studded Holy Cross Pendant is more than just an accessory; it is a testament to one's unshakable faith and impeccable taste. Whether worn as a personal emblem of belief or as a statement of grace, this necklace effortlessly elevates any attire, making it a cherished addition to your jewelry collection.

Embrace the divine radiance of the Diamond Studded Holy Cross Pendant for Women and Girls. Let it serve as a constant reminder of your unwavering faith and inner beauty. Wear it with pride and let it shine as a beacon of light, symbolizing your reverence for the sacred and your affinity for exquisite craftsmanship.