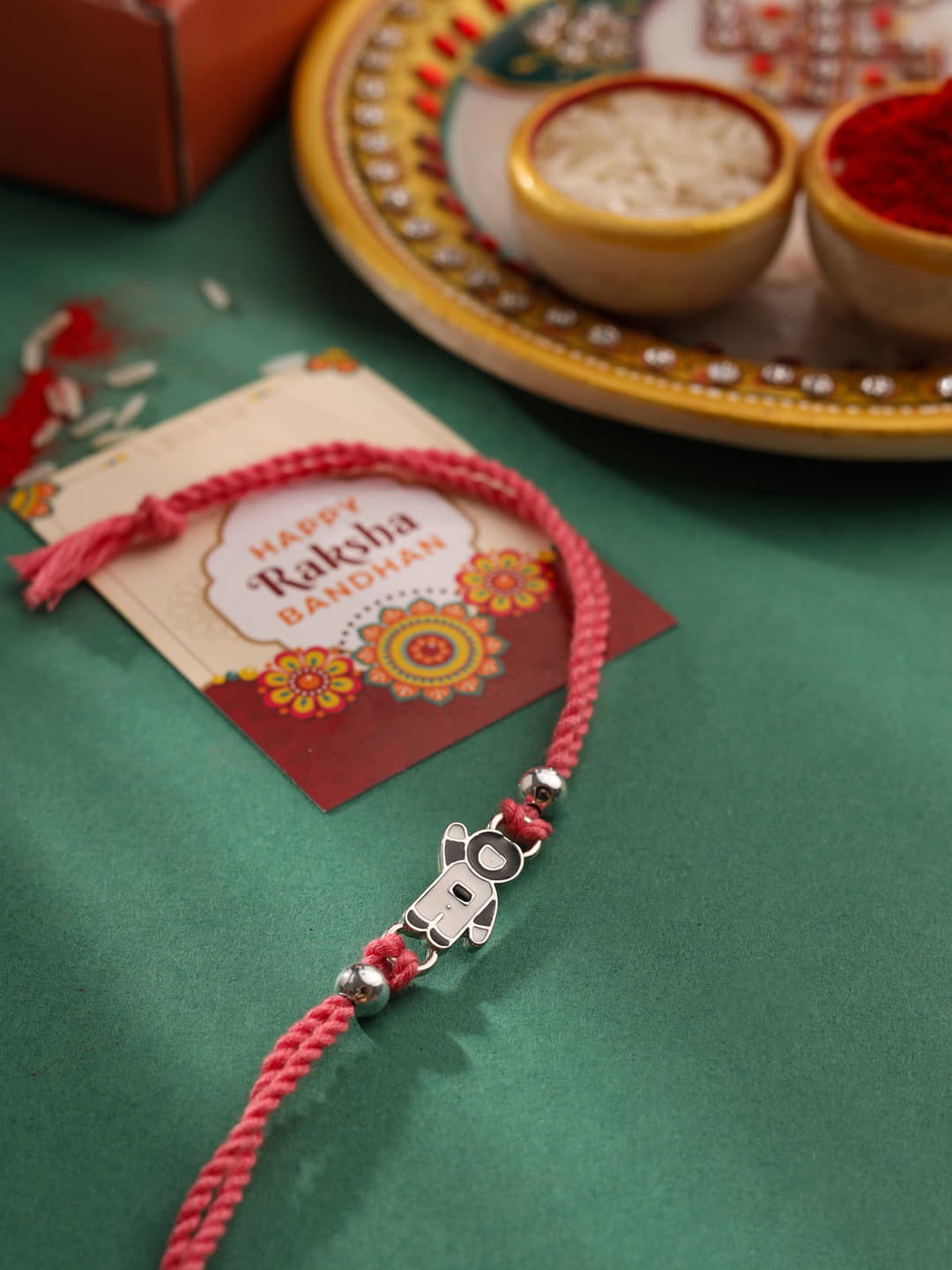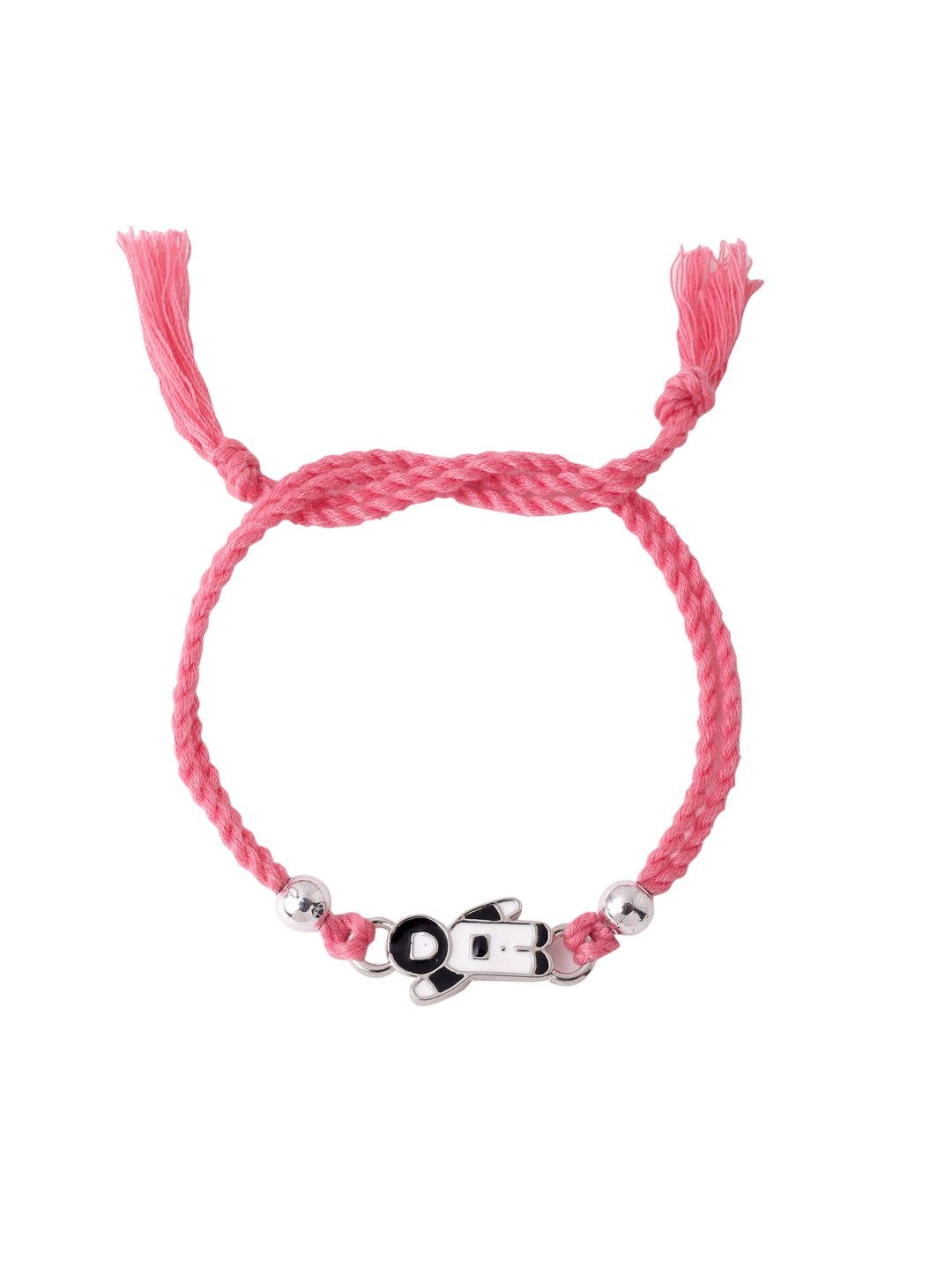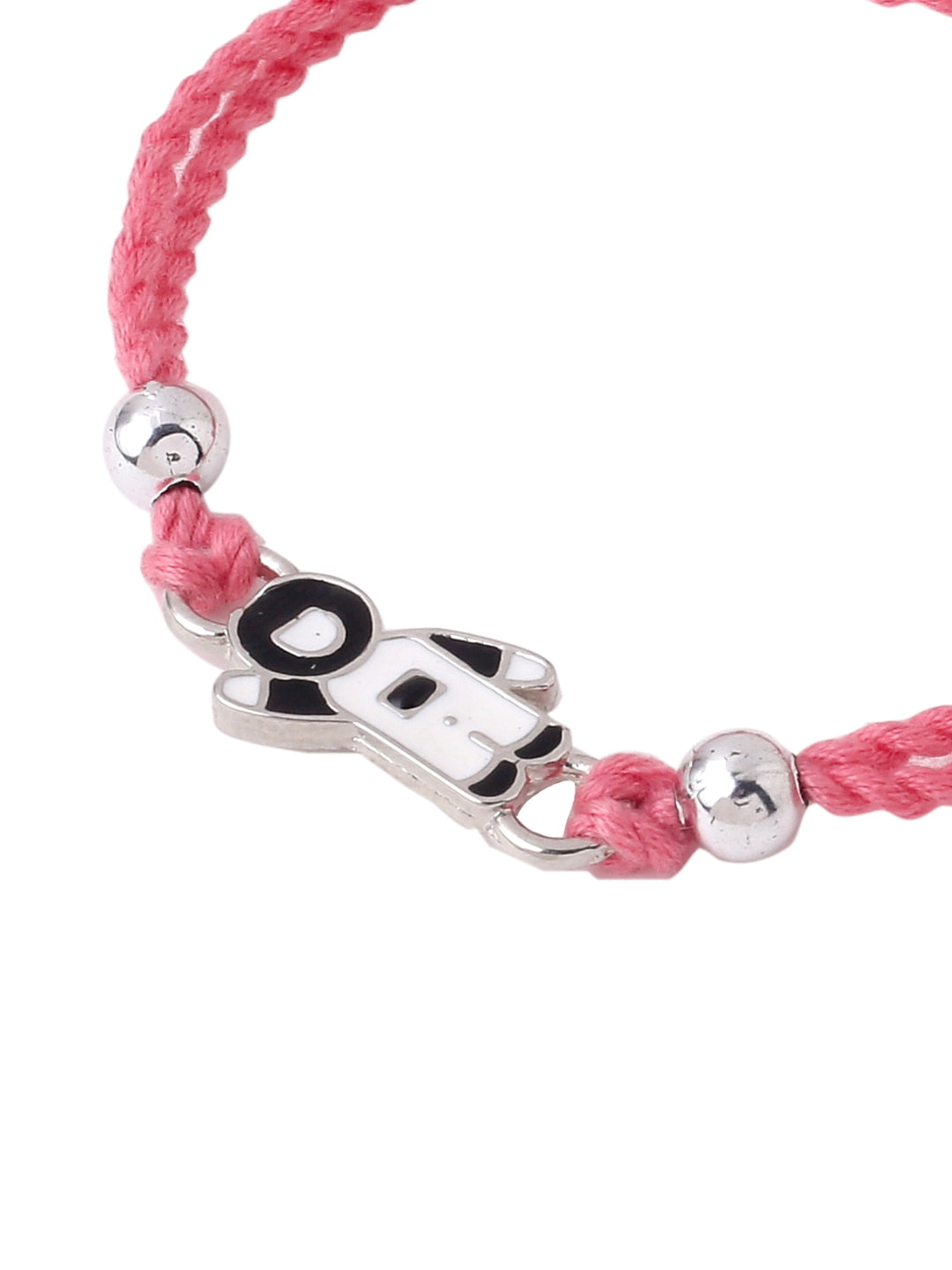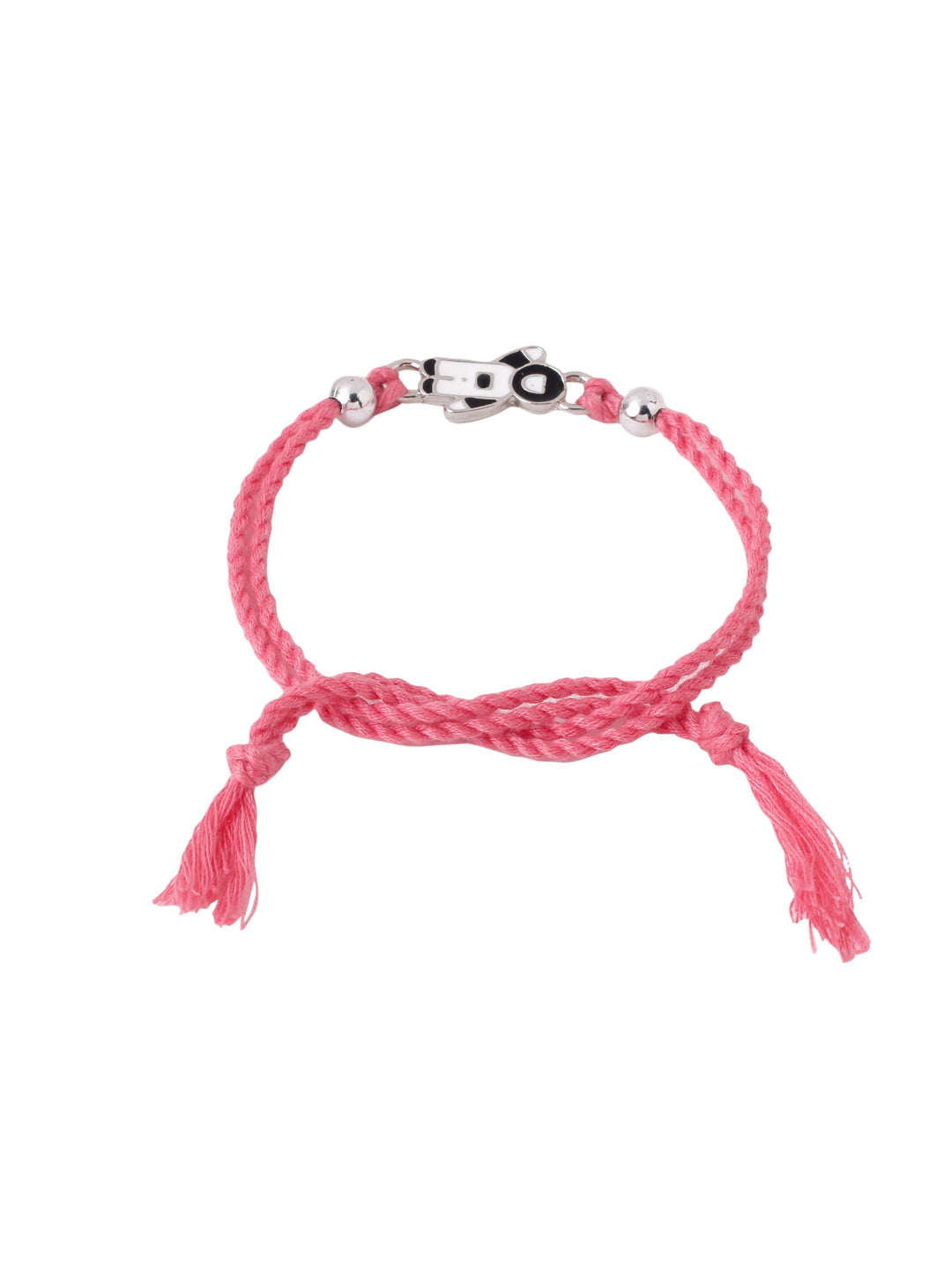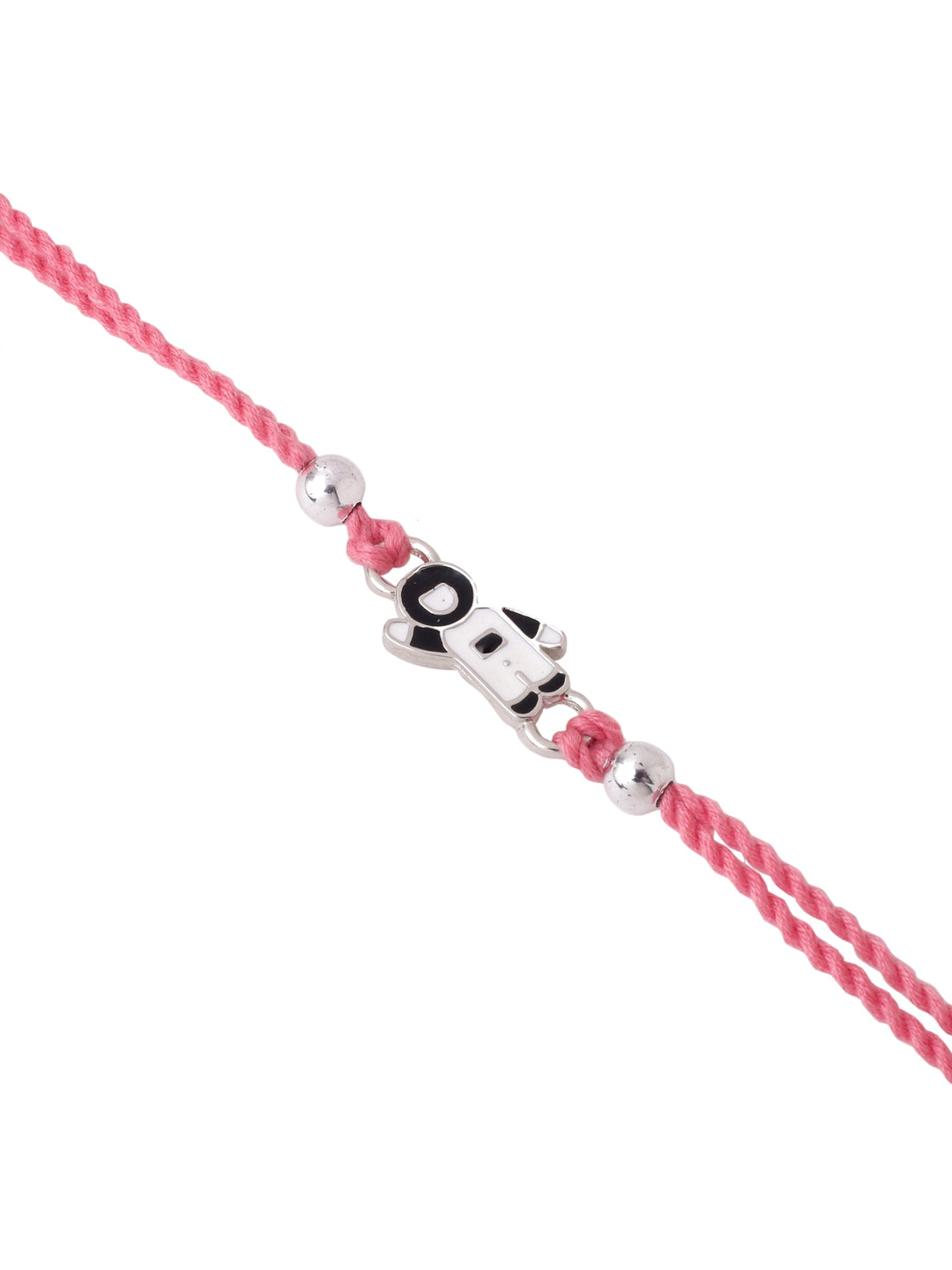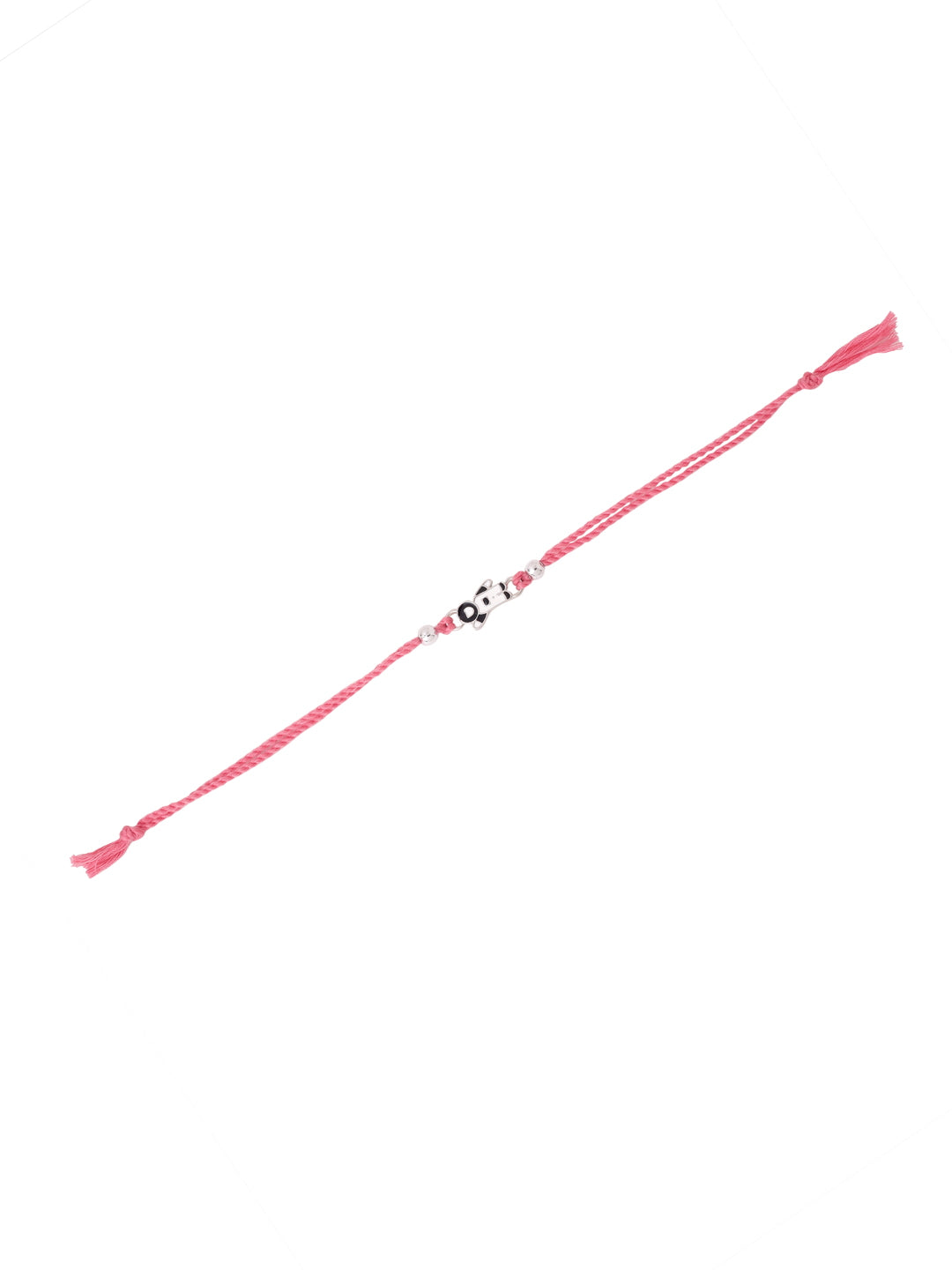 Beautiful Pink Thread Astronaut Rakhi For Kids
Translation missing: en.products.product.price.regular_price
Rs. 309.00
Translation missing: en.products.product.price.sale_price
Rs. 309.00
Translation missing: en.products.product.price.regular_price
Rs. 1,049.00
Tax included.
Sales Package: 1 Rakhis & Roli Chawal
Product SKU: VIR1407
Theme: Rakhi
Design: Astronaut Rakhi

356 people are viewing this right now
Beautiful Pink Thread Astronaut Rakhi For Kids
Product description
Product reviews
Introducing the perfect blend of creativity and affection, our Beautiful Pink Thread Astronaut Rakhi is sure to bring an extra sparkle to the festivities of Raksha Bandhan. Designed exclusively for kids, this delightful rakhi celebrates the spirit of sibling love with a touch of space-themed charm that will captivate their imaginations.

Key Features:

1. Astronaut Design: The centerpiece of this rakhi features a cute and intricately crafted astronaut charm, expertly detailed with vibrant colors and adorable features. Inspired by the wonder of space exploration, the astronaut symbolizes the dreams and aspirations of your little ones.

2. Premium Pink Thread: Carefully chosen, soft and lustrous pink thread forms the base of this rakhi, ensuring both comfort and durability for the wearer. Its eye-catching hue complements the overall design, making it a delightful accessory for kids' wrists.

3. Kid-friendly Materials: Crafted with utmost attention to safety, the materials used in this rakhi are non-toxic, skin-friendly, and free from any harmful substances. You can rest assured that your little sibling's delicate skin is well-protected.

4. Adjustable Size: We understand that children have different wrist sizes, so our rakhi comes with an adjustable thread length to ensure a perfect fit for any child. It can be easily tied and adjusted without any hassle.

5. Emotionally Meaningful: Raksha Bandhan is a celebration of the unique bond between siblings, and this Pink Astronaut Rakhi adds a touch of emotion and joy to the occasion. It symbolizes the love, care, and protection shared between brothers and sisters, fostering a sense of togetherness.

6. Suitable for All Ages: While designed with kids in mind, this charming rakhi can also be a sweet token of love for anyone who adores space-themed designs and colorful expressions of affection.

Make this Raksha Bandhan a memorable and joyous affair for your little sibling with our Beautiful Pink Thread Astronaut Rakhi. Whether you are near or far from each other, this rakhi will remind them of the loving bond you both share, making the festivities even more special. So, tie this exquisite rakhi on your sibling's wrist and let the magical journey of sibling love soar to new heights!
NOTE: Rakhi's are Non-Returnable Item.