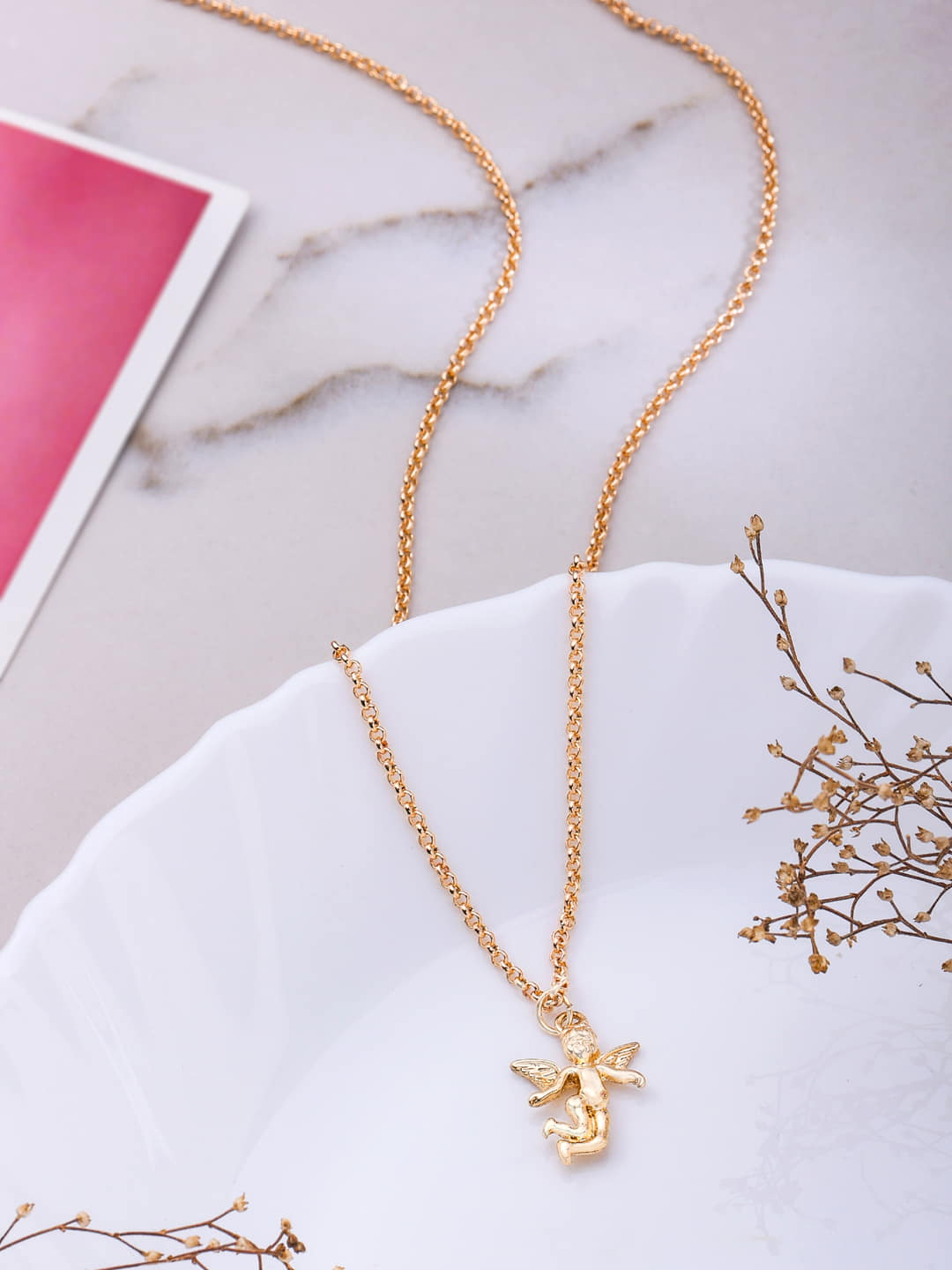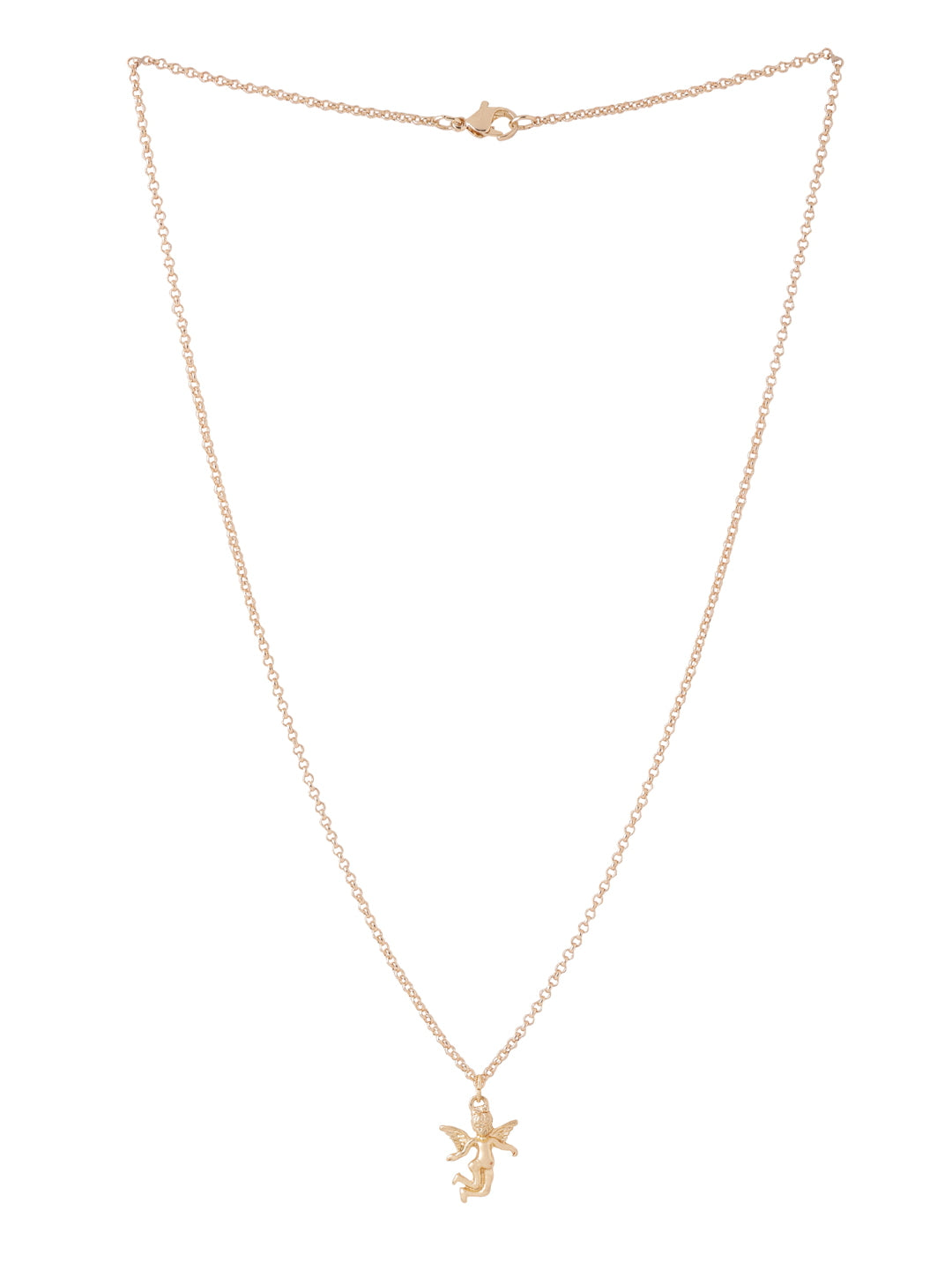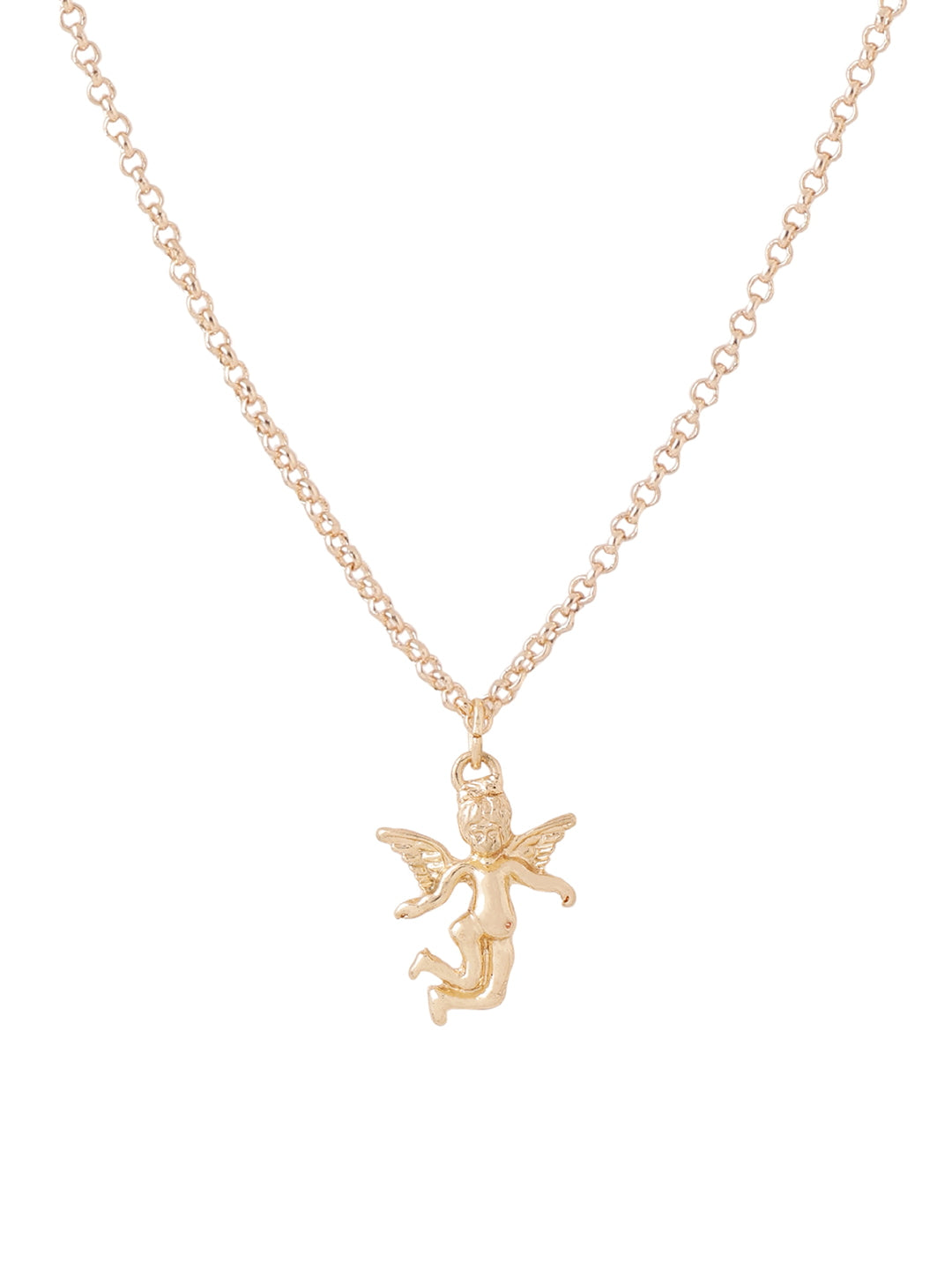 Angel Pendant For Girls and Women
Translation missing: en.products.product.price.regular_price
Rs. 649.00
Translation missing: en.products.product.price.sale_price
Rs. 649.00
Translation missing: en.products.product.price.regular_price
Rs. 1,949.00
Tax included.
Sales Package: 1 Pendant & 1 Chain
Product SKU: VIR1455
Theme: Gold Plated
Design: Angel Charm

317 people are viewing this right now
Product description
Product reviews
Introducing our enchanting Gold-Plated Angel Pendant, a symbol of grace, protection, and celestial beauty designed to adorn the necklines of both girls and women. This exquisite pendant showcases an intricately crafted angel suspended from a delicate gold-plated chain, creating a timeless piece that captures the essence of spirituality and elegance.

The pendant features a meticulously detailed angelic figure, exuding an aura of serenity and ethereal charm. Crafted with precision, the gold-plated finish adds a touch of opulence, accentuating the pendant's divine beauty and making it a striking focal point that draws the eye and evokes a sense of inner peace.

The accompanying gold-plated chain is designed for comfort and durability. Its adjustable length ensures a perfect fit, allowing you to wear this necklace with ease and confidence, whether for daily wear or special occasions.

Whether worn as a personal emblem of faith or as a symbol of love and protection, the Gold-Plated Angel Pendant is a versatile addition to your jewelry collection. It effortlessly complements a range of outfits, from casual to formal, reflecting your connection to the spiritual and your appreciation for timeless beauty.

Embrace the celestial allure of the Gold-Plated Angel Pendant for Girls and Women. Let it be a reminder of divine guidance and a symbol of your inner light. Wear it with grace and let it serve as a beacon of serenity, reflecting your faith and your innate elegance.