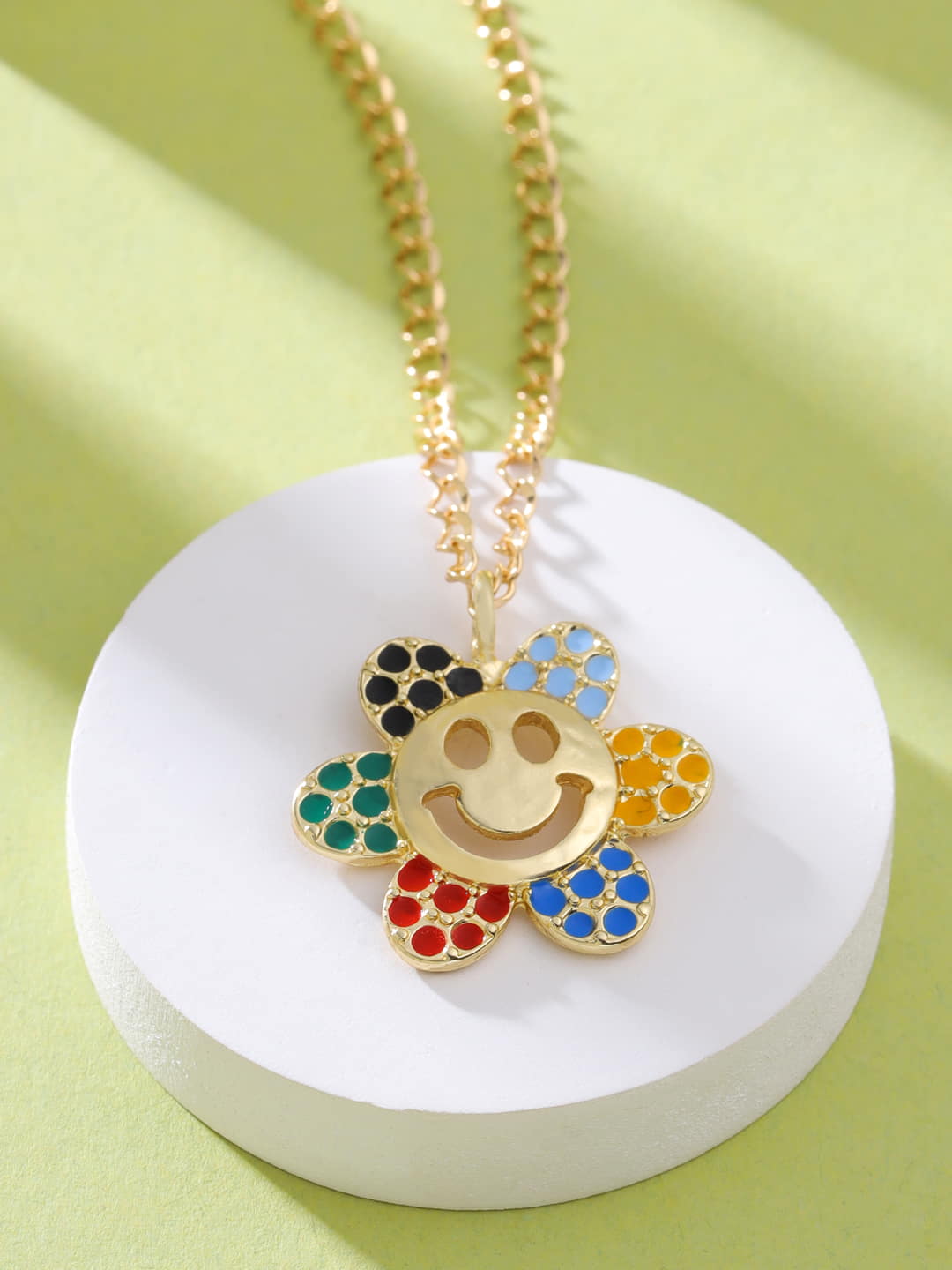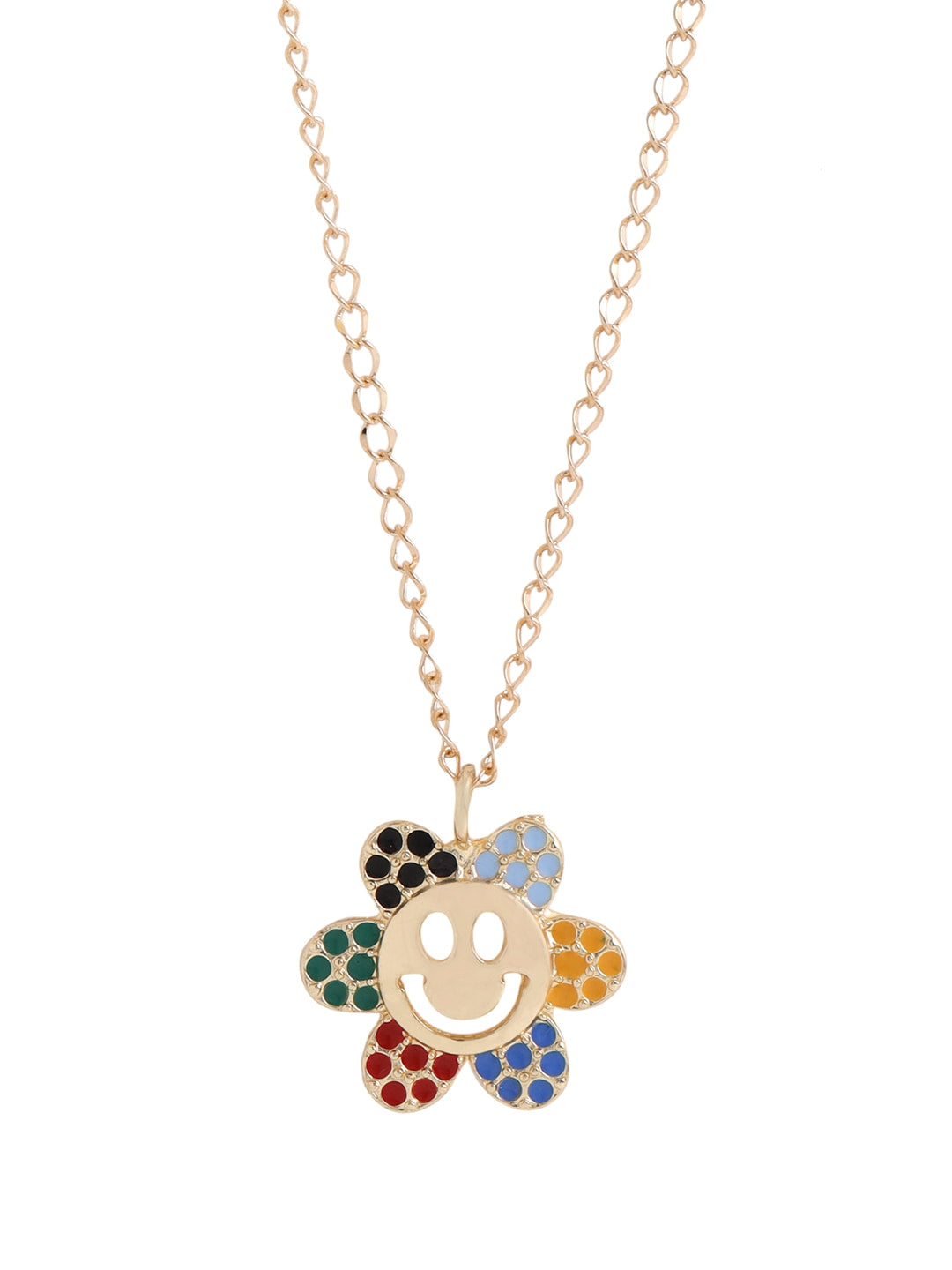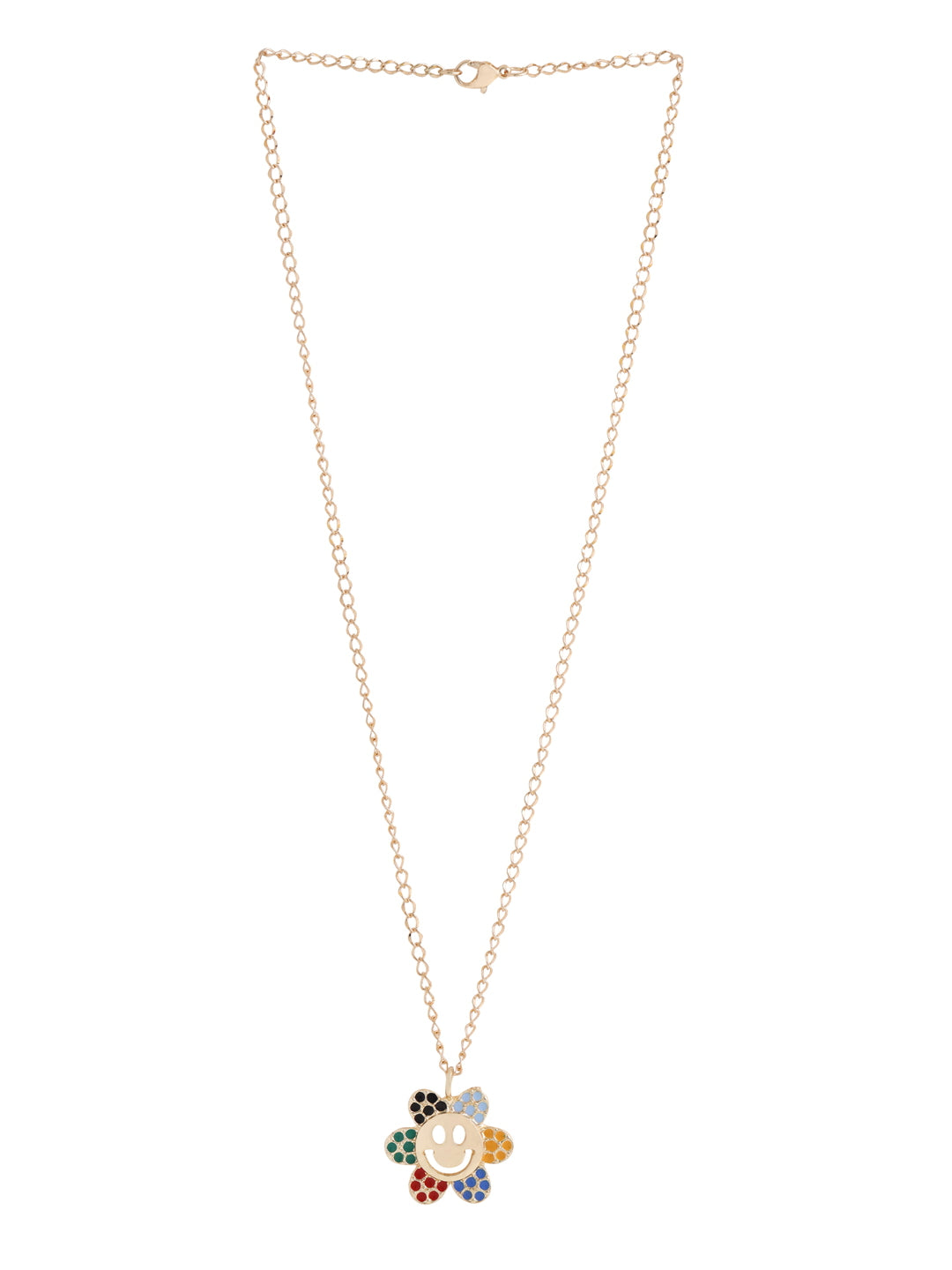 Smily Sunflower Pendant Necklace
Translation missing: en.products.product.price.regular_price
Rs. 669.00
Translation missing: en.products.product.price.sale_price
Rs. 669.00
Translation missing: en.products.product.price.regular_price
Rs. 1,999.00
Tax included.
Sales Package: 1 Pendant & 1 Chain
Product SKU: VIR1468
Theme: Charm Pendant
Design: Sunflower

332 people are viewing this right now
Product description
Product reviews
Smiling Sunflower Pendant Necklace, a symbol of positivity, warmth, and the joy of nature, designed to brighten the days of both girls and women. Crafted from high-quality brass, this necklace is a charming piece that radiates cheerfulness and adds a touch of sunshine to your daily style.

The pendant takes the form of a beautifully detailed sunflower charm, capturing the essence of a sunny meadow in full bloom. The sunflower's bright, smiling face is an invitation to embrace optimism and celebrate the simple pleasures of life.

Crafted with precision, the brass pendant is paired with a sturdy chain, designed for comfort and durability. Its adjustable length ensures a perfect fit, allowing you to wear this necklace close to your heart with ease and confidence.

The Smiling Sunflower Pendant Necklace is more than just jewelry; it is a reflection of your sunny disposition and a celebration of the beauty of nature. Whether worn as a personal emblem of positivity or as a charming fashion accessory, it effortlessly complements a range of outfits, from casual to whimsical.

Embrace the warmth and cheerfulness of a sunflower's smile with this endearing pendant necklace. Let it be a reminder of the bright moments in life and wear it with pride, allowing it to add a touch of happiness and radiance to your style, whatever the day may bring.