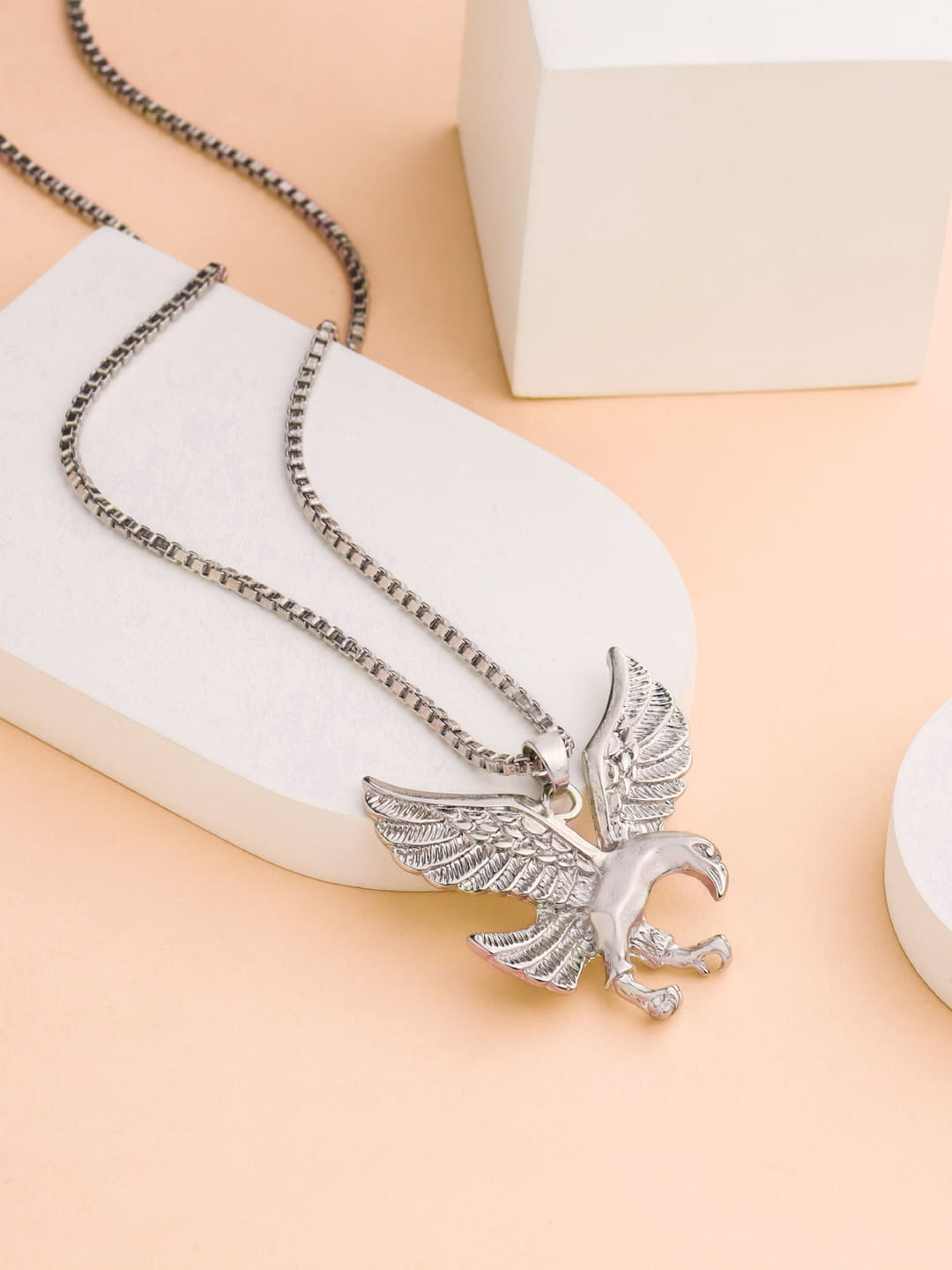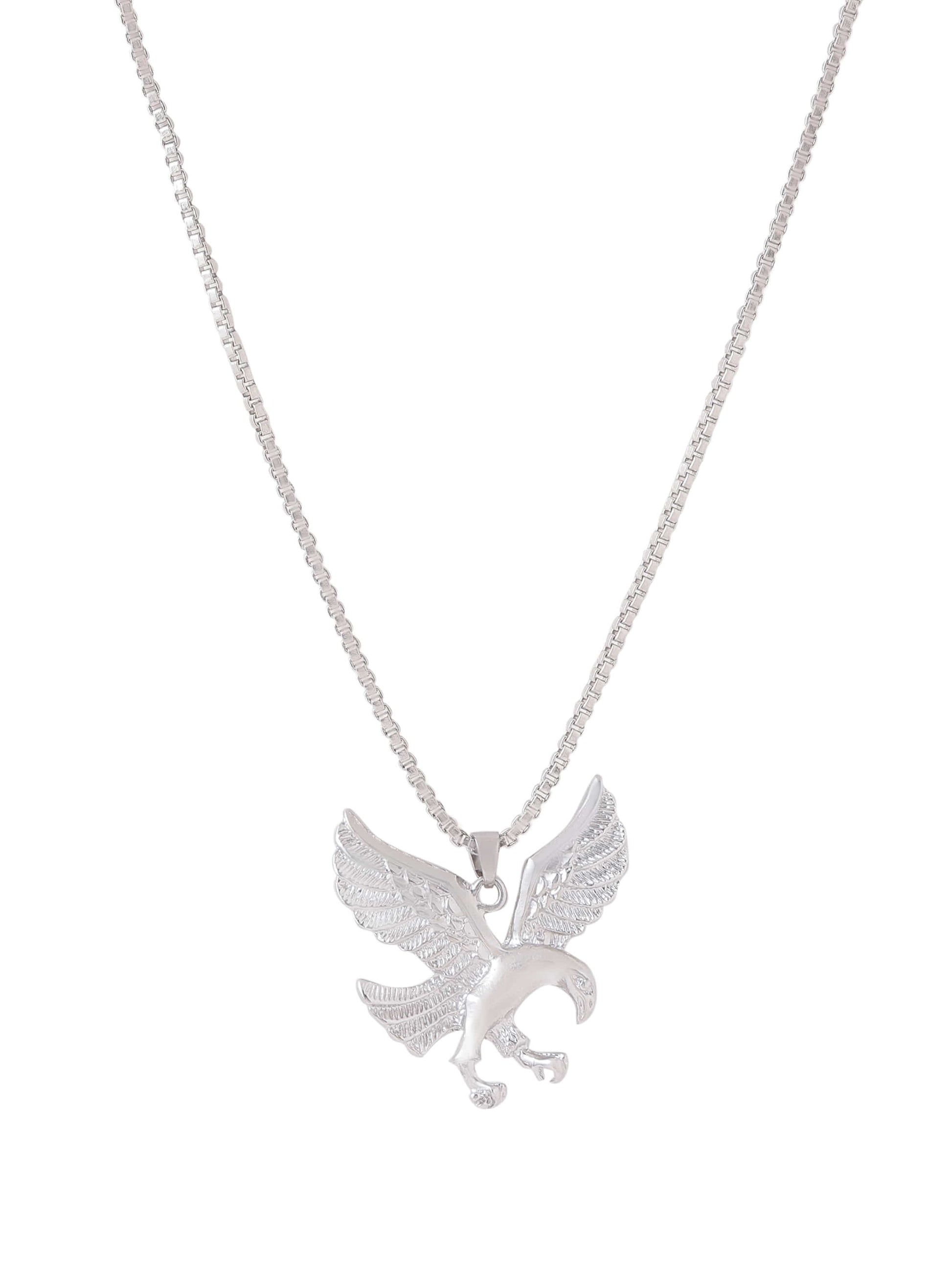 Viraasi Eagle Pendant For Men
Translation missing: en.products.product.price.regular_price
Rs. 699.00
Translation missing: en.products.product.price.sale_price
Rs. 699.00
Translation missing: en.products.product.price.regular_price
Rs. 2,099.00
Tax included.
Sales Package: 1 Pendant & 1 Chain
Product SKU: VIR1460
Theme: Charm Pendant
Design: Eagle

328 people are viewing this right now
Product description
Product reviews
Viraasi Eagle Pendant for Men, a bold and symbolic accessory designed for those who appreciate strength, freedom, and timeless style. This striking pendant showcases a meticulously crafted eagle in flight, exuding an aura of power and majesty that resonates with the wearer's inner spirit.

The pendant's eagle design captures the essence of this magnificent bird of prey with intricate detailing, showcasing its sharp talons, powerful wings, and keen gaze. Crafted with precision, this pendant reflects both the grace and strength that eagles represent in various cultures worldwide.

Meticulously designed for comfort and durability, this pendant is paired with a sturdy chain, allowing you to wear it with confidence and ease. Its adjustable length ensures a personalized fit, allowing you to express your individuality with this bold accessory.

The Viraasi Eagle Pendant for Men is more than just jewelry; it is a statement of character and a symbol of unwavering resolve. Whether worn as a personal emblem of strength or as a fashion accessory that reflects your unique style, this pendant effortlessly complements a range of outfits, from casual to formal, showcasing your appreciation for powerful design and symbolism.

Embrace the majesty of the Viraasi Eagle Pendant for Men and let it be a reflection of your inner strength and resilience. Wear it with pride and allow it to soar as a symbol of your unwavering spirit and your appreciation for the enduring beauty of nature's wonders.