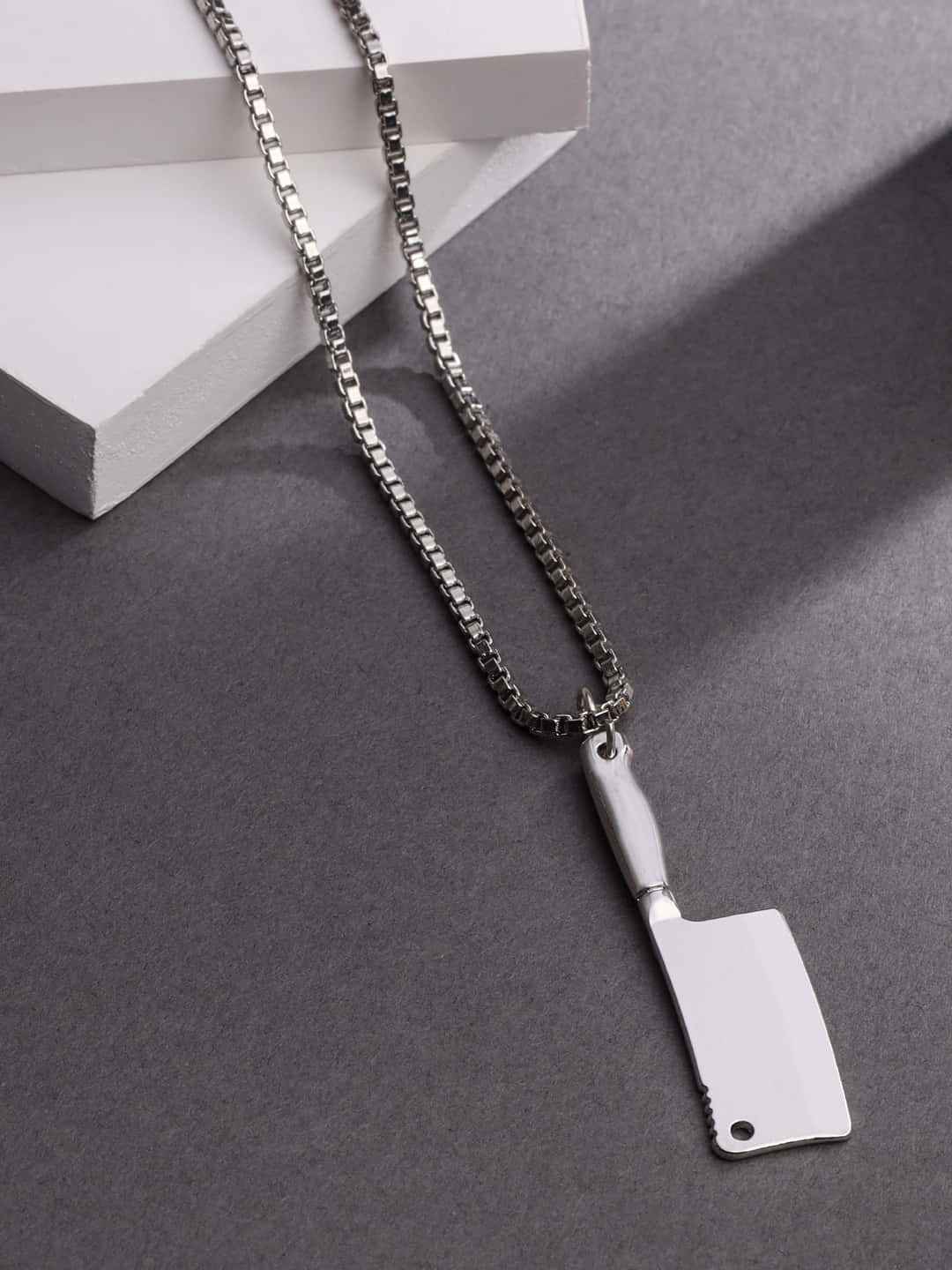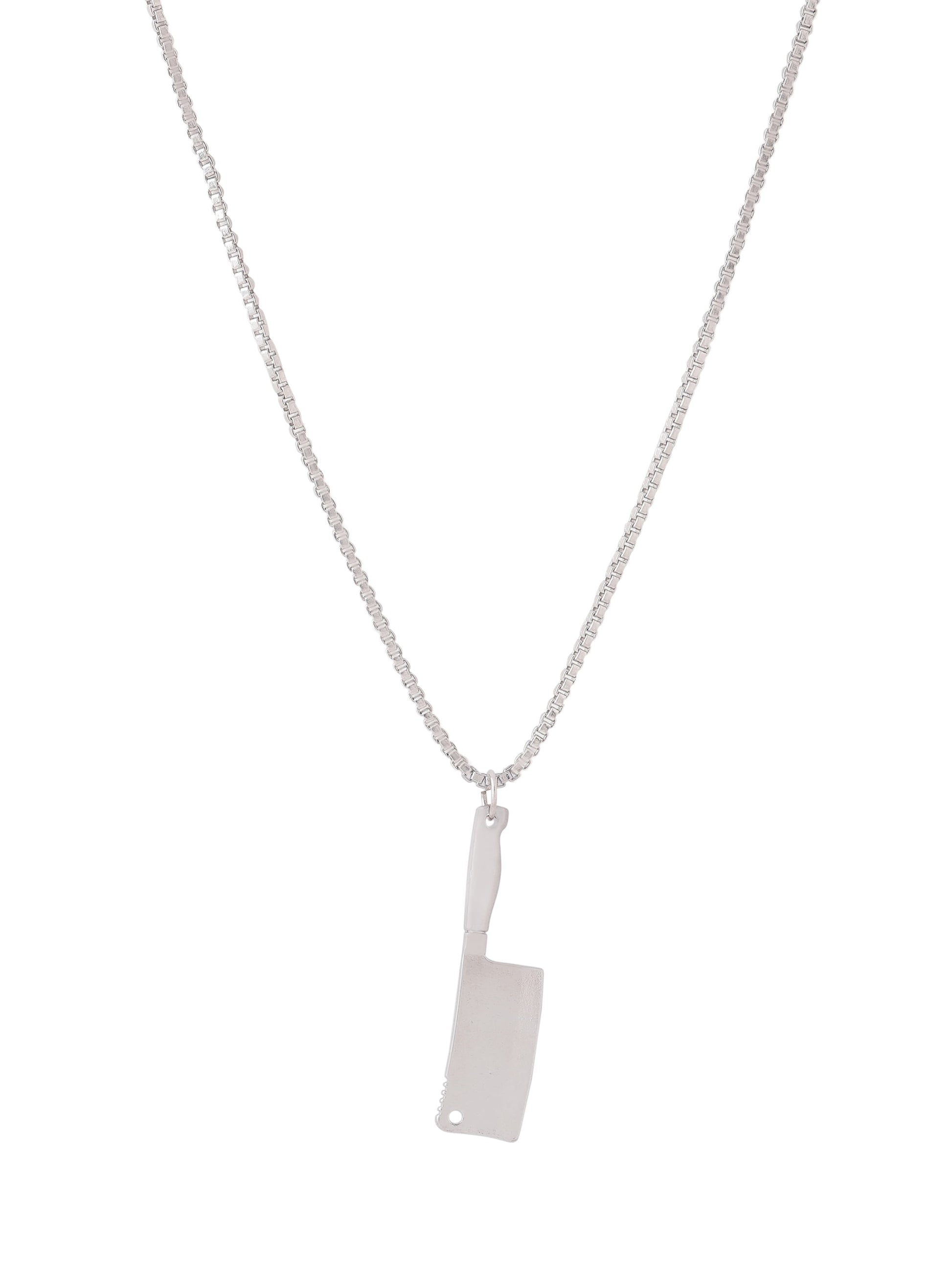 Knife Pendant Necklace-Silver Plated
Translation missing: en.products.product.price.regular_price
Rs. 649.00
Translation missing: en.products.product.price.sale_price
Rs. 649.00
Translation missing: en.products.product.price.regular_price
Rs. 1,949.00
Tax included.
Sales Package: 1 Pendant & 1 Chain
Product SKU: VIR1461
Theme: Charm Pendant
Design: Knife Shape

337 people are viewing this right now
Product description
Product reviews
Introducing our unique Knife Pendant Necklace, elegantly silver-plated for a touch of sophistication and edge. This distinctive necklace features a meticulously crafted knife pendant, creating a captivating piece that merges style and symbolism seamlessly.

The pendant's design is both intriguing and evocative, with a knife's intricate detailing showcasing its sharp edge and sleek form. The silver-plated finish lends it a touch of refinement, adding depth to the pendant's design and making it a striking focal point that captures attention.

The pendant hangs gracefully from a sturdy chain, thoughtfully designed for both comfort and durability. Its adjustable length ensures a perfect fit, allowing you to wear this necklace with ease and confidence, whether as an everyday accessory or a unique statement piece.

The Knife Pendant Necklace is a versatile addition to your jewelry collection, perfect for those who appreciate unconventional and thought-provoking design. Whether worn as a personal emblem or as a bold fashion accessory, it effortlessly complements a range of styles, from edgy to sophisticated, reflecting your individuality and unique taste.

Embrace the intrigue and elegance of the Knife Pendant Necklace - Silver Plated. Wear it with confidence and let it be a conversation starter, symbolizing your appreciation for distinctive design and your penchant for standing out from the crowd.