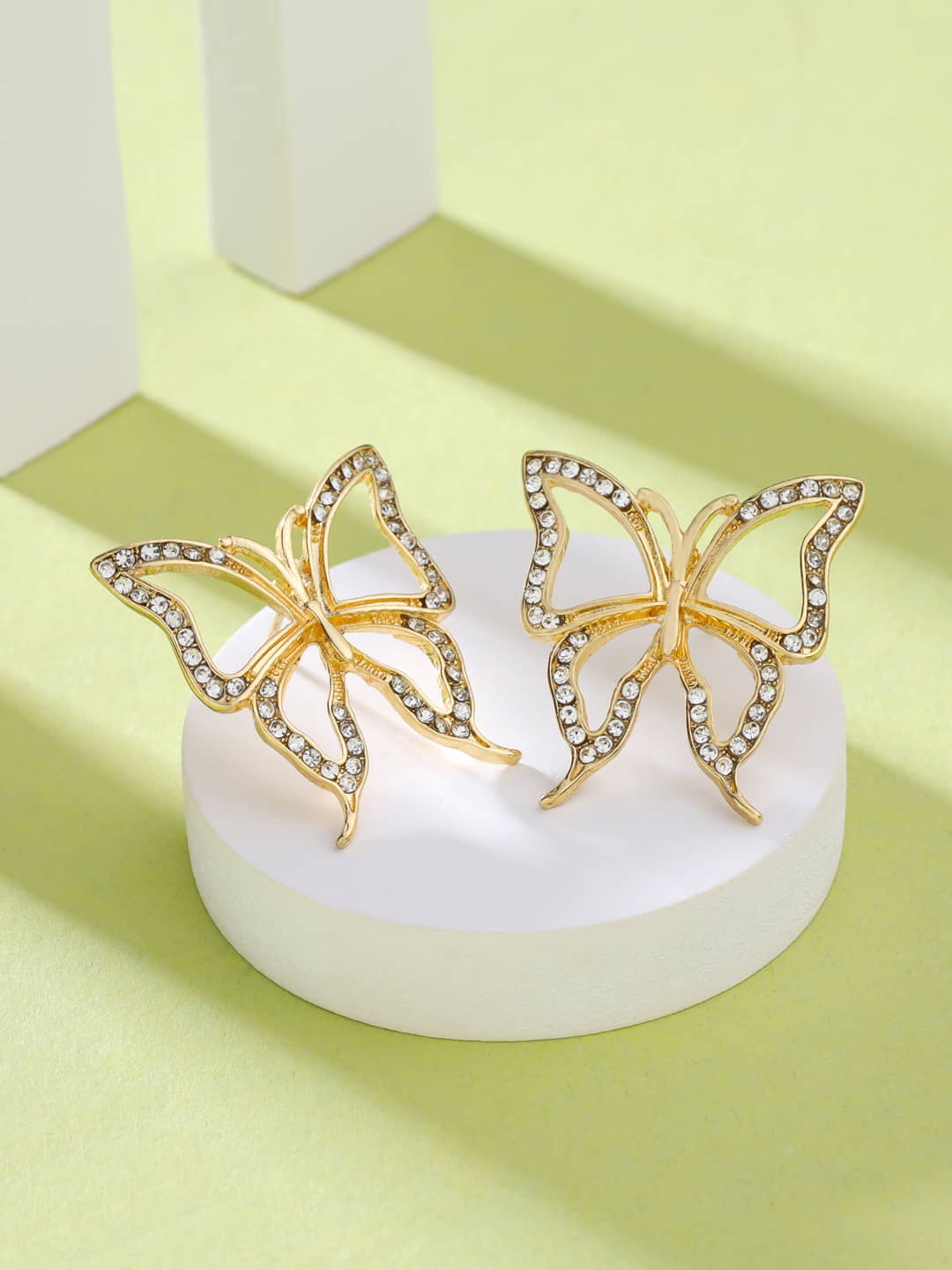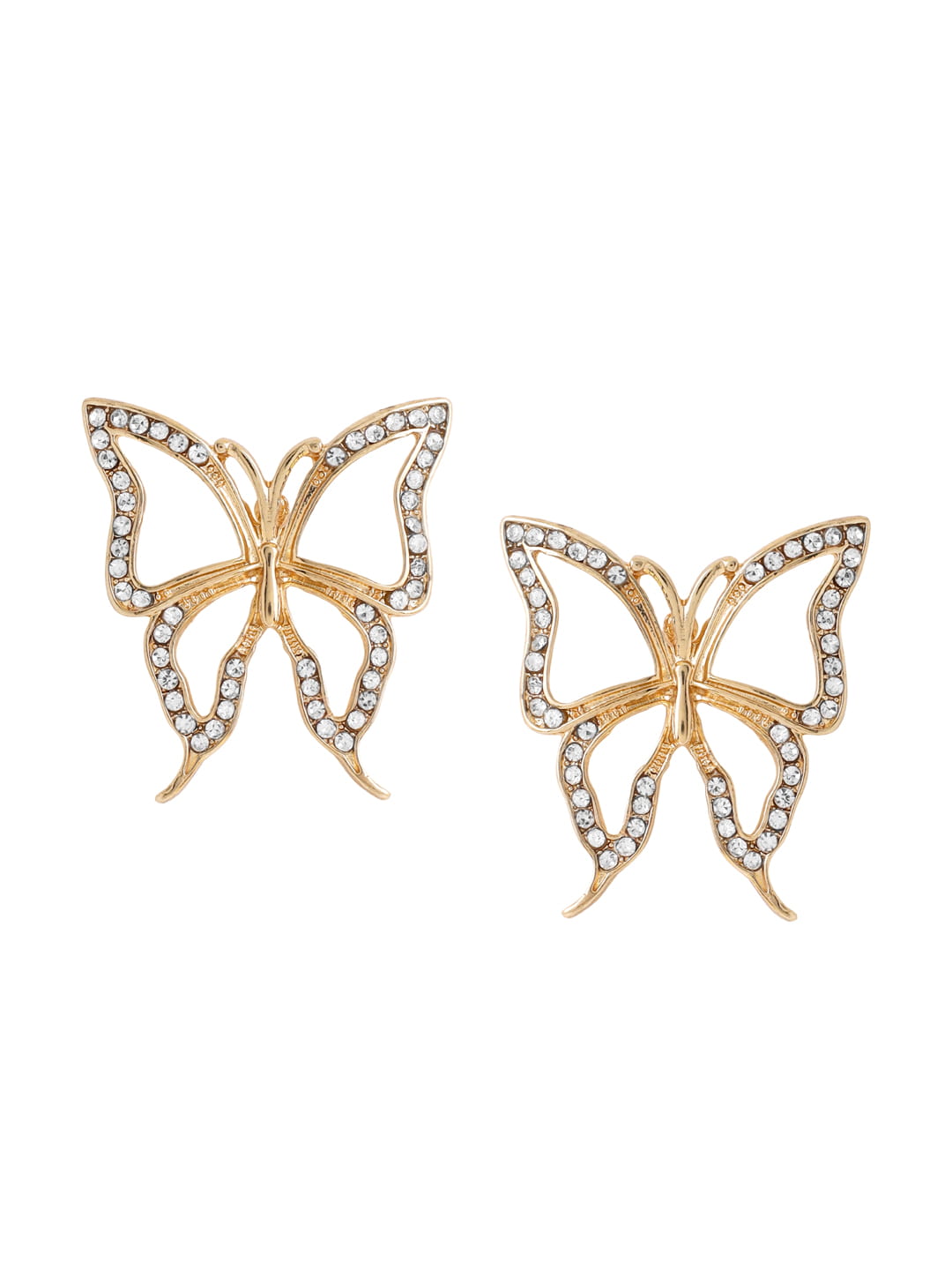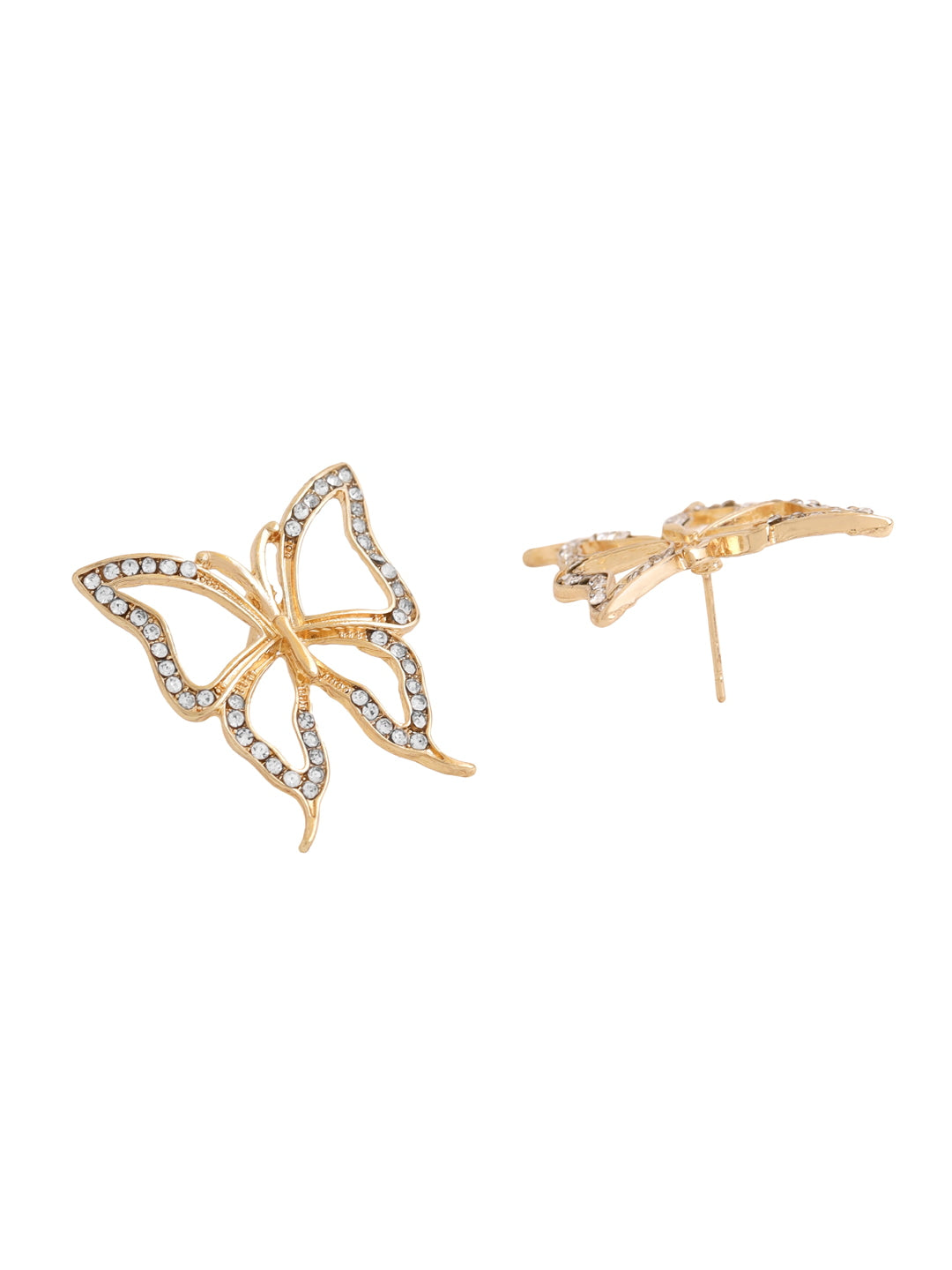 Butterfly Earrings For Gilrs and Women
Translation missing: en.products.product.price.regular_price
Rs. 669.00
Translation missing: en.products.product.price.sale_price
Rs. 669.00
Translation missing: en.products.product.price.regular_price
Rs. 1,999.00
Tax included.
Sales Package: Pair of Earrings
Product SKU: VIR1464
Theme: Earrings
Design: Butterfly

332 people are viewing this right now
Product description
Product reviews
Introducing our enchanting Diamond Studded Butterfly Earrings, a symbol of transformation and beauty, designed to grace the ears of both girls and women. These exquisite earrings are meticulously crafted, featuring a delicate butterfly motif adorned with shimmering diamonds, elegantly set against a backdrop of gleaming gold plating.

The butterfly motif on these earrings captures the delicate and ethereal nature of this captivating insect. Each diamond is thoughtfully placed to create a dazzling effect, adding brilliance and sparkle to the design. The gold plating enhances the earrings' warmth and sophistication, making them a stunning accessory that catches the eye and warms the heart.

What sets these earrings apart is their timeless elegance combined with a touch of modernity. They effortlessly blend classic design with contemporary flair, making them suitable for both casual and formal occasions. Whether you're dressing up for a special event or adding a touch of glamour to your everyday ensemble, these earrings are the perfect choice.

Designed with comfort in mind, these earrings are lightweight and easy to wear, ensuring that you can adorn yourself with grace and style throughout the day or night.

The Diamond Studded Butterfly Earrings for Girls and Women are more than just jewelry; they are a celebration of beauty, transformation, and the enduring allure of nature. Wear them with pride and let them be a symbol of your unique style and appreciation for timeless craftsmanship, adding a touch of enchantment and elegance to your every moment.