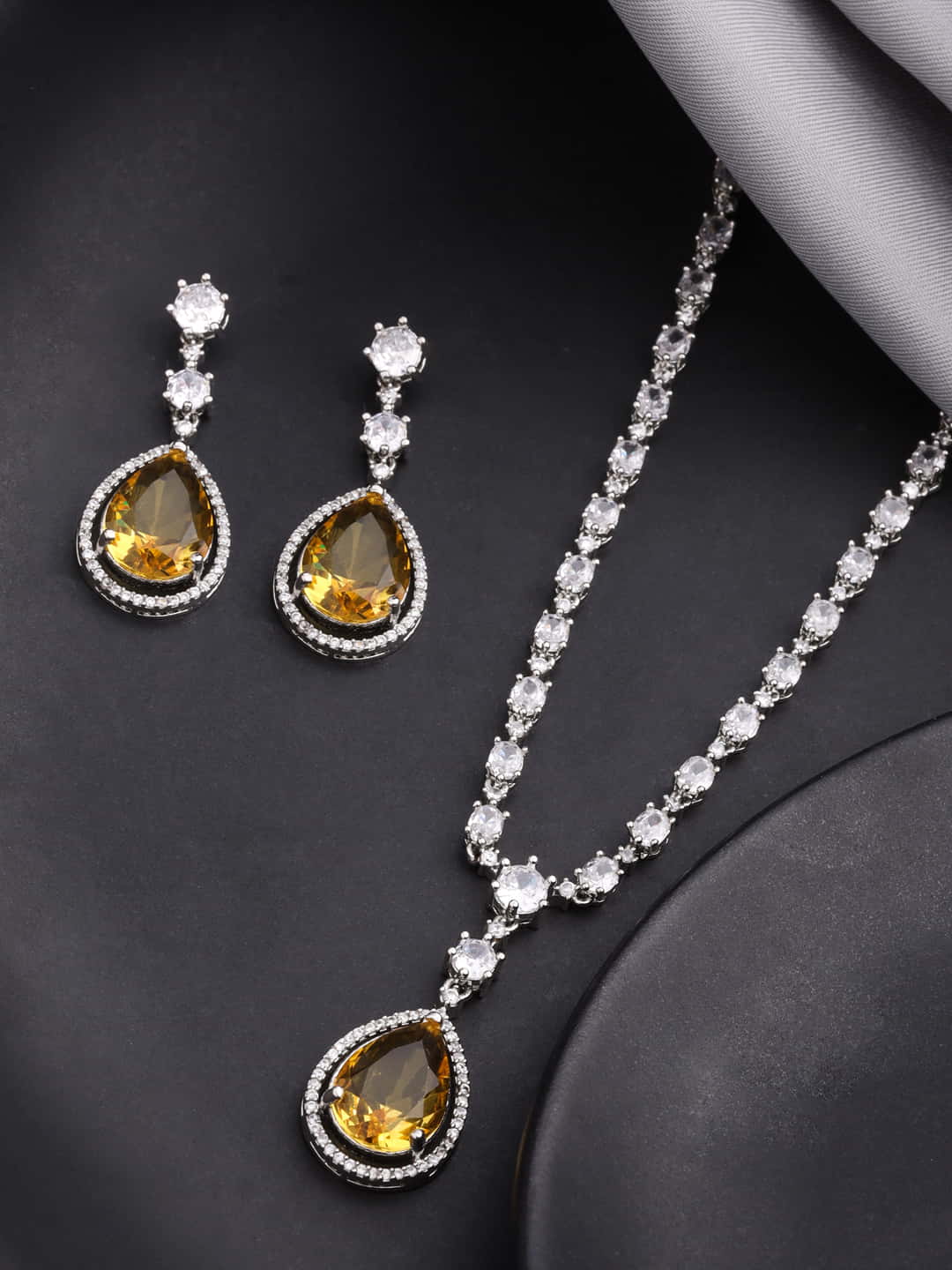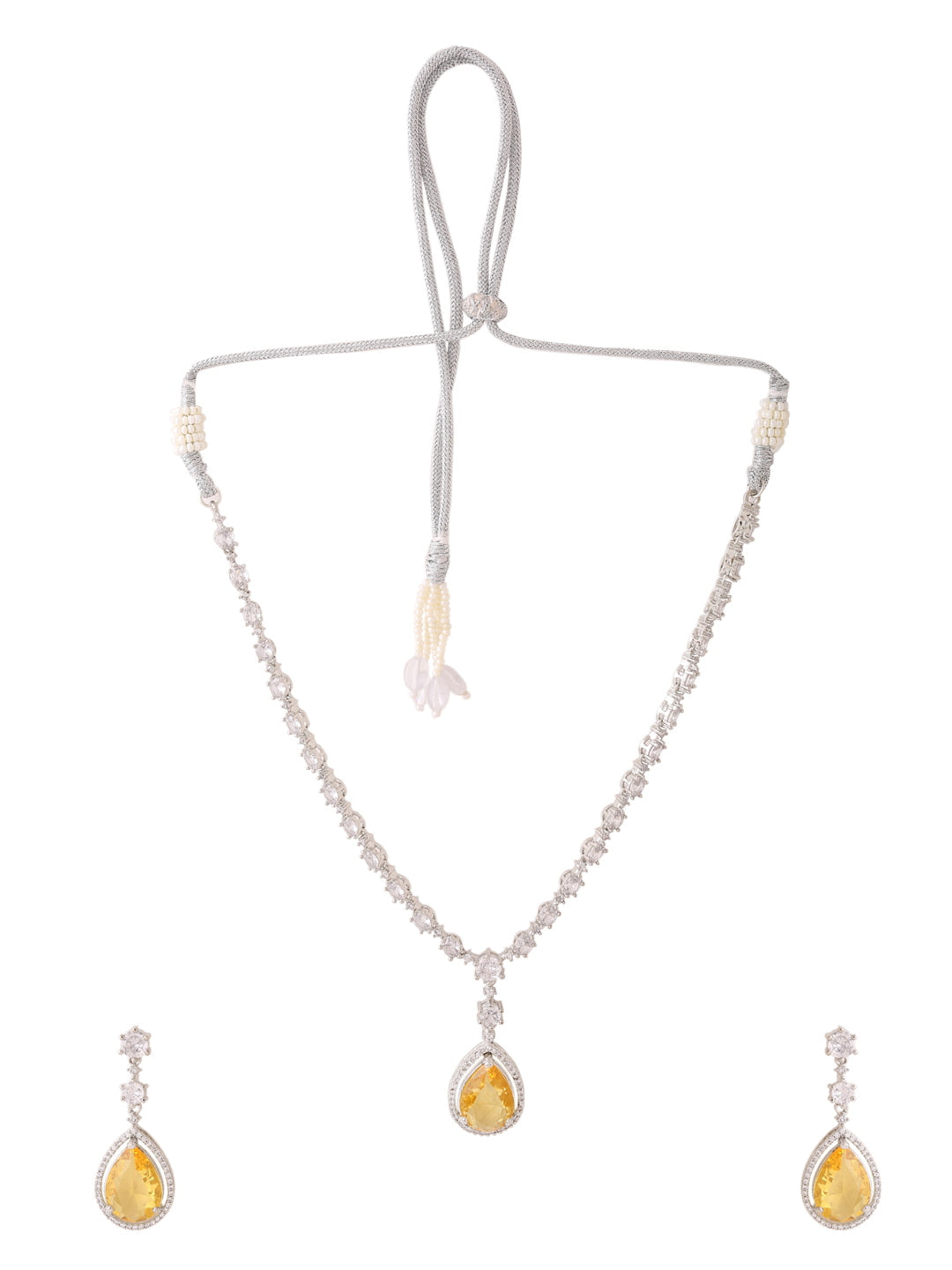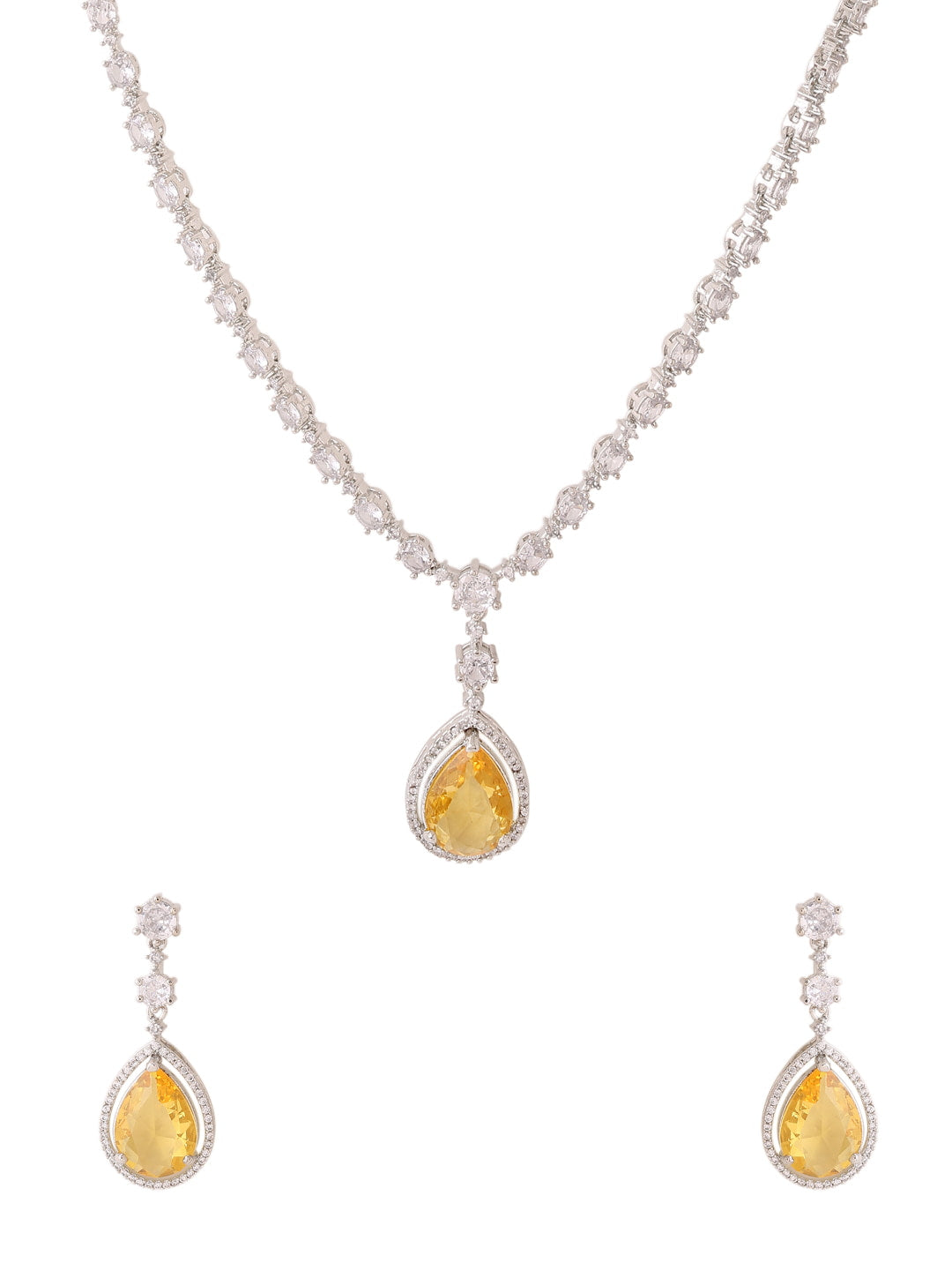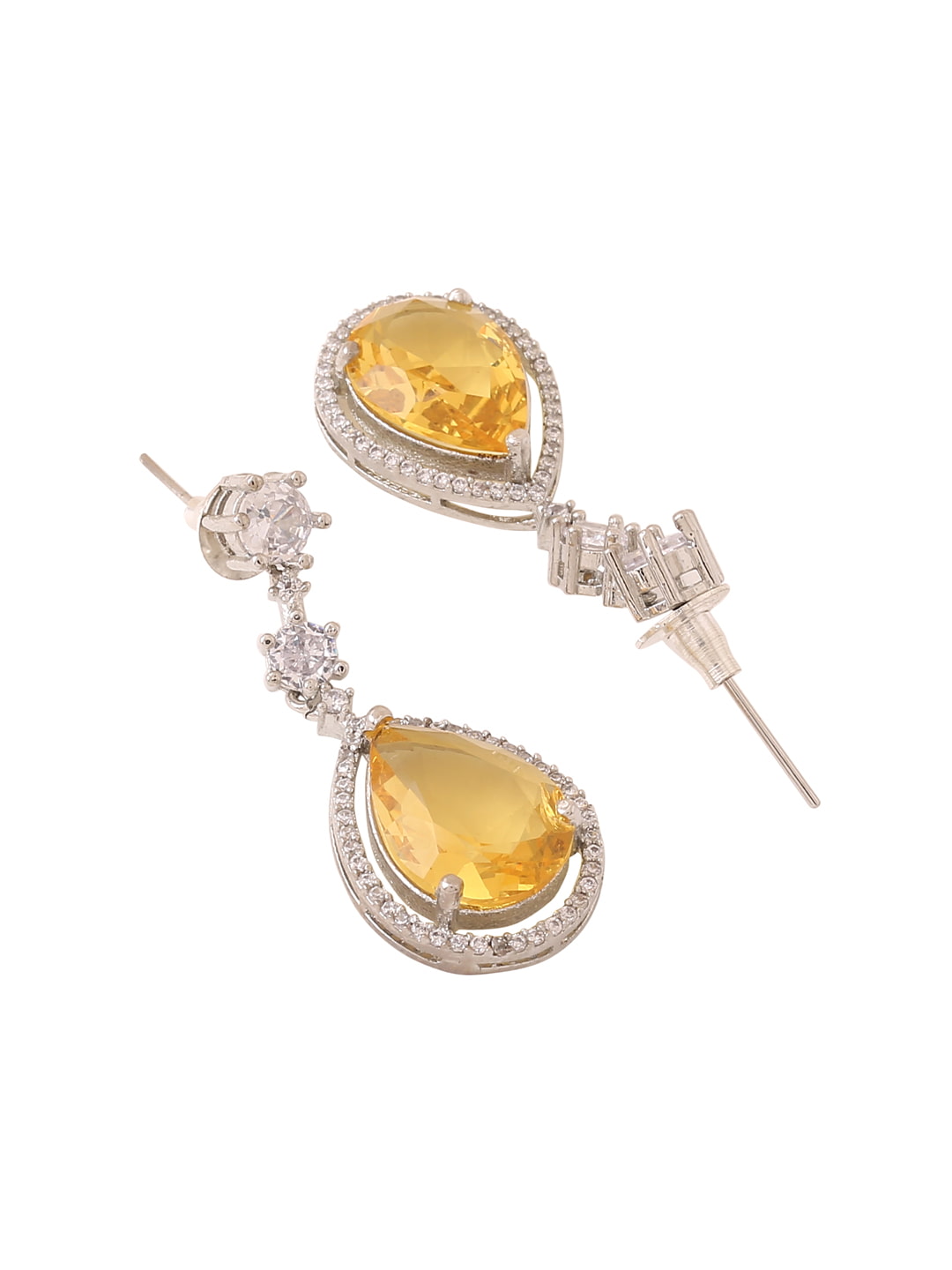 Premium White & Yellow Zircons Studded Party Wear Jewellery Set
Translation missing: en.products.product.price.regular_price
Rs. 2,319.00
Translation missing: en.products.product.price.sale_price
Rs. 2,319.00
Translation missing: en.products.product.price.regular_price
Rs. 7,649.00
Tax included.
Sales Package: 1 Necklace Set & Pair of Earrings
Product SKU: VIR1474
Theme: American Diamond
Design: American Diamond

344 people are viewing this right now
Get Extra 10% Discount On Prepaid Orders
Premium White & Yellow Zircons Studded Party Wear Jewellery Set
Product description
Product reviews
Introducing our exquisite Premium White & Yellow Zircons Studded Party Wear Jewellery Set, a dazzling ensemble that's poised to elevate your style for special occasions. This meticulously crafted set is designed for women who appreciate elegance, sophistication, and a touch of glamour.

Necklace:
The heart of this set is a stunning necklace adorned with premium white and yellow zircons. The arrangement is a symphony of colors, capturing the essence of opulence and luxury. The necklace's design is meticulously detailed, showcasing a blend of white and yellow zircons that create a mesmerizing and radiant centerpiece.

Earrings:
To complement the necklace, the set includes a pair of elegant earrings. These earrings mirror the design of the necklace, with white and yellow zircons arranged in perfect harmony. They are a testament to precision and artistry, adding a touch of glamour and brilliance to your overall look.

Designed for comfort and durability, this jewellery set is perfect for making a statement at parties, weddings, or any special occasion. It effortlessly adds a touch of elegance and glamour to your attire, reflecting your appreciation for exquisite craftsmanship and timeless beauty.

Embrace the allure of this premium jewellery set and let it be a symbol of your refined taste and love for the finer things in life. Wear it with pride and let it shine brilliantly, making you the center of attention and admiration at every party and event you attend.