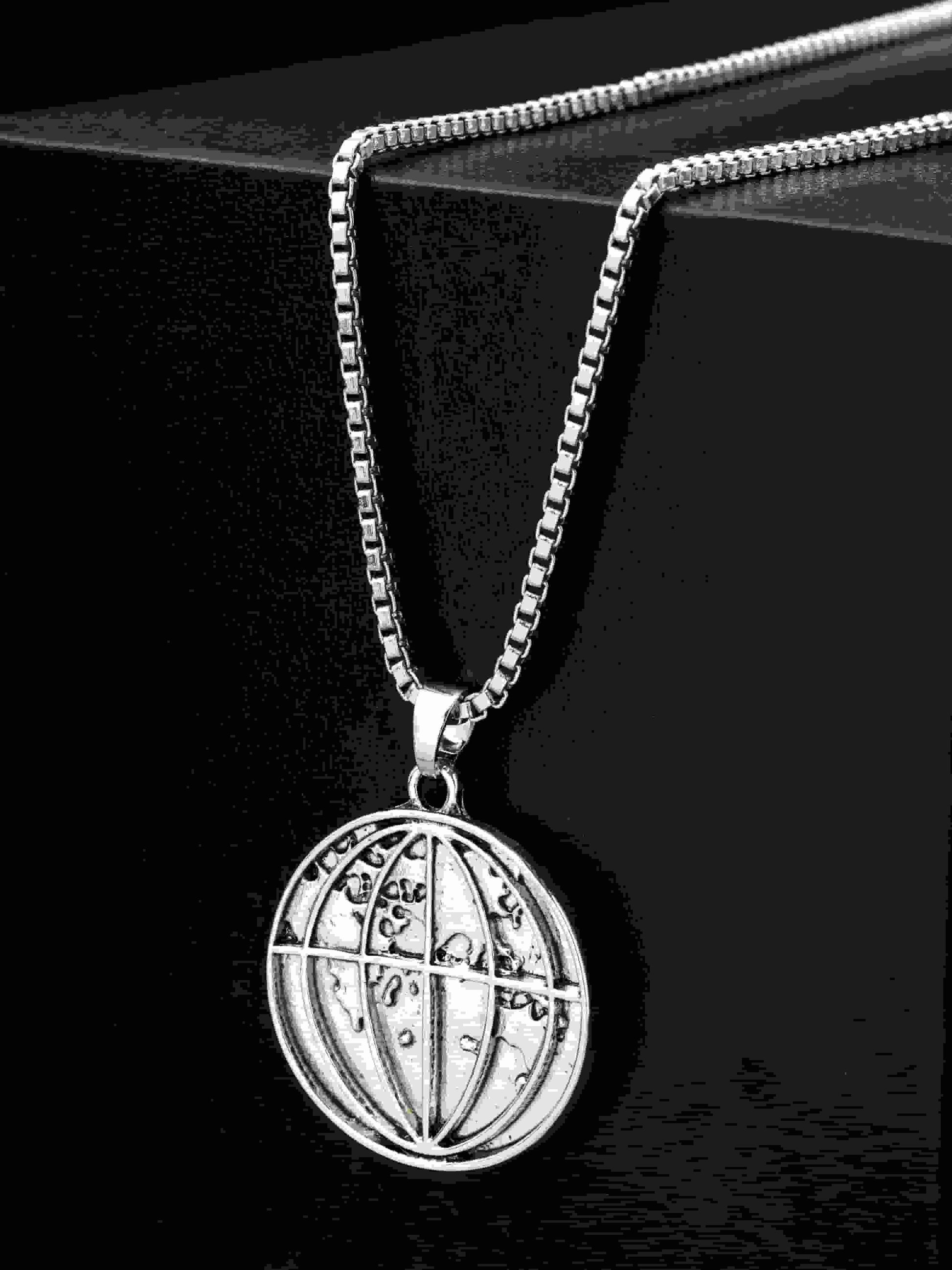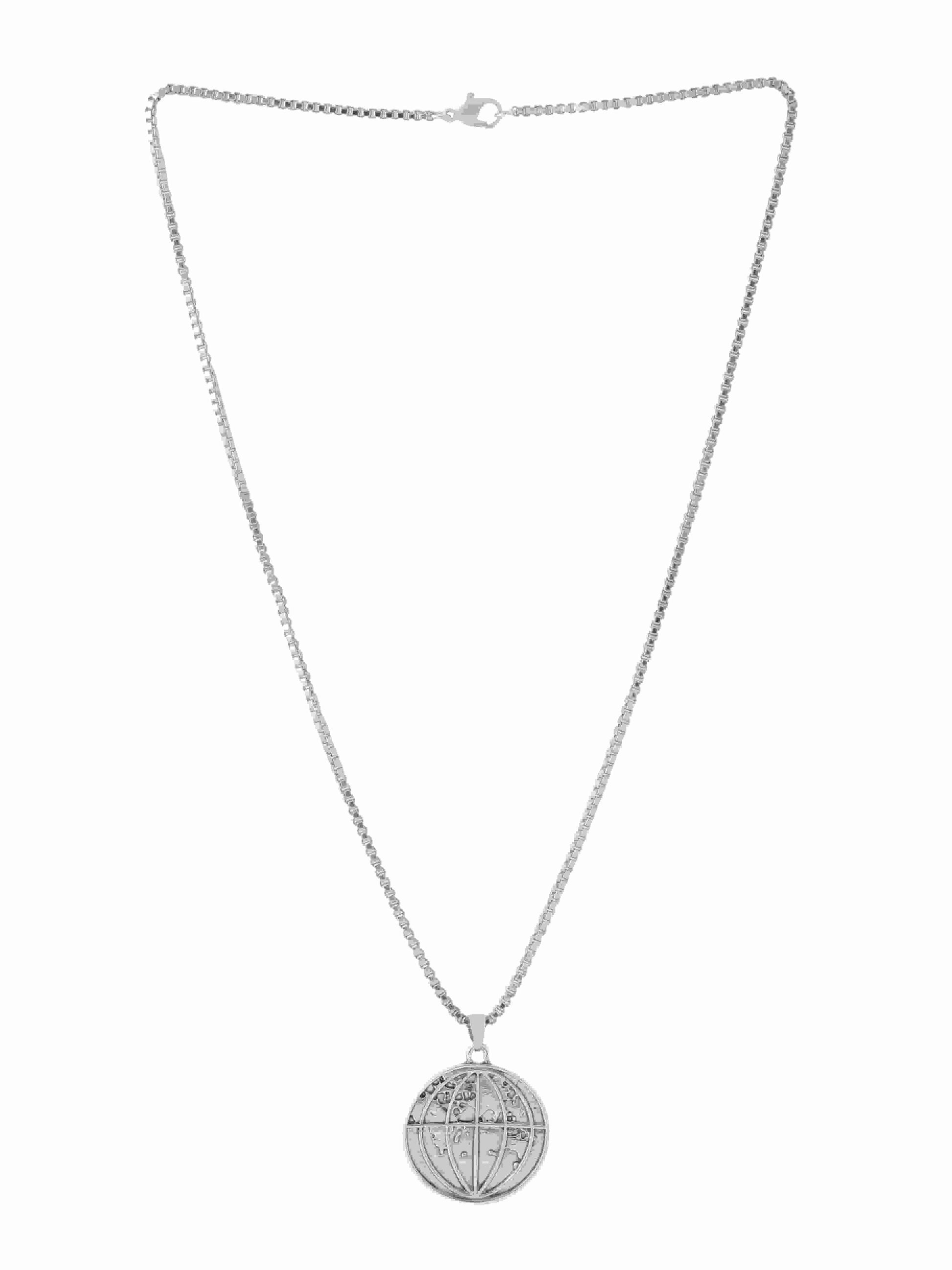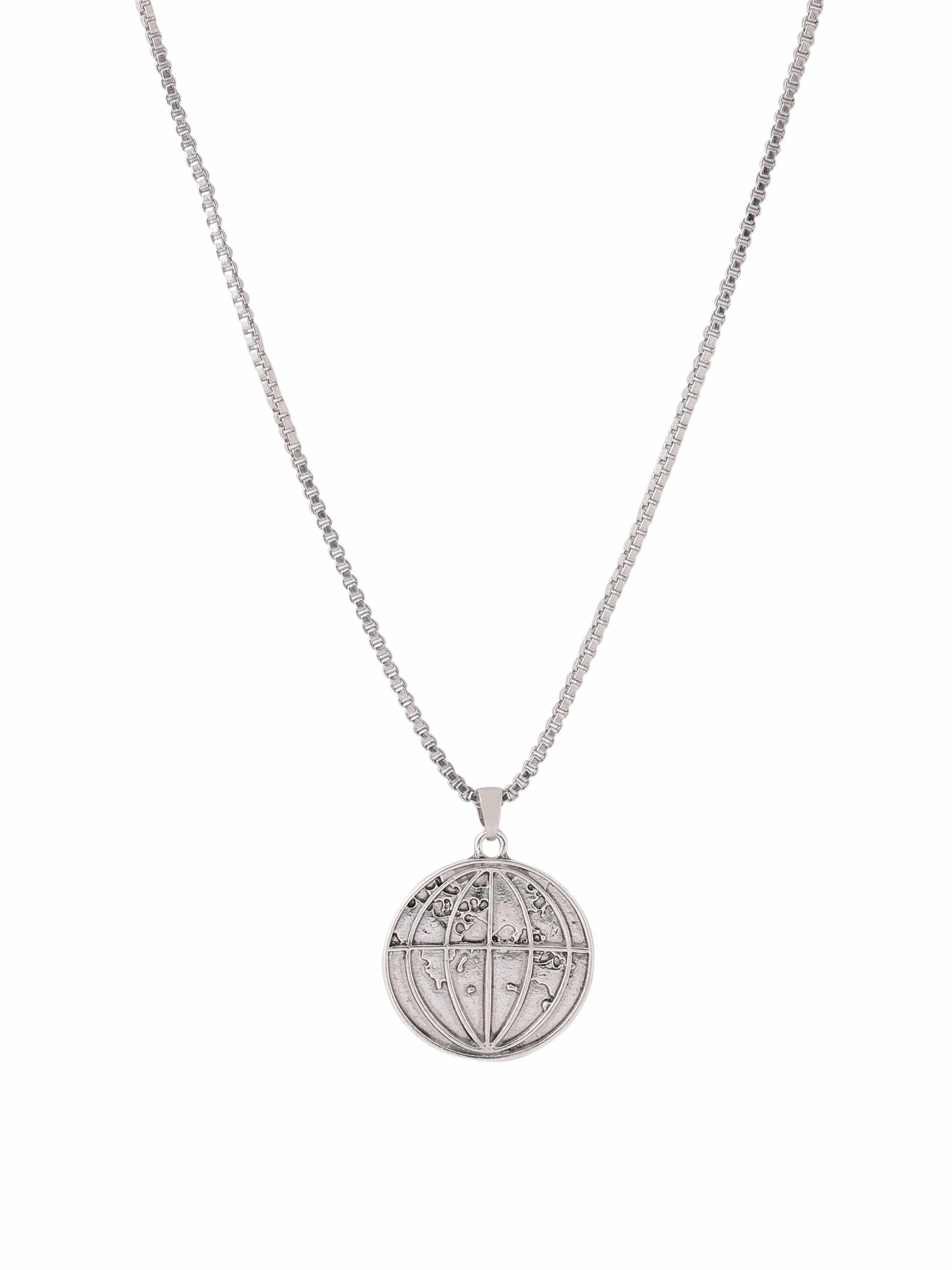 Earth Shape Pendant For Men & Women - Silver Plated
Translation missing: en.products.product.price.regular_price
Rs. 669.00
Translation missing: en.products.product.price.sale_price
Rs. 669.00
Translation missing: en.products.product.price.regular_price
Rs. 1,999.00
Tax included.
Sales Package: 1 Chain & 1 Pendant
Product SKU: VIR1449
Theme: Charm & Pendant
Design: Earth Shape

349 people are viewing this right now
Product description
Product reviews
Introducing our captivating Earth Shape Pendant, a unisex accessory designed to encapsulate the beauty of our planet and add a touch of sophistication to any wardrobe. This pendant is expertly crafted from premium brass and features an exquisite silver-plated finish, ensuring a timeless piece that appeals to both men and women.

The Earth Shape Pendant serves as a symbol of interconnectedness and our shared global heritage. Its meticulously designed contours showcase the continents and oceans, bringing to life the intricate details of our planet's geography. Whether you're a traveler, an environmental advocate, or simply someone who values the wonders of the world, this pendant resonates on a profound level.

Suitable for both daily wear and special occasions, this pendant effortlessly combines style and significance. Its sleek design allows it to seamlessly transition from casual outfits to formal attire, making it a versatile addition to any jewelry collection. The silver-plated finish not only imparts a sophisticated sheen but also ensures durability for years of enjoyment.

Looking for a thoughtful gift? The Earth Shape Pendant is the perfect choice. Whether you're honoring a loved one's passion for exploration or gifting it as a reminder of our collective responsibility for the planet, this pendant holds deep meaning. Its unisex design makes it an excellent option for expressing care and appreciation for both men and women.

Embrace the elegance of the Earth and the artistry of craftsmanship with this extraordinary pendant. Experience the world in miniature, beautifully preserved in brass and silver. Elevate your style while celebrating the marvels of our home planet with the Earth Shape Pendant – order now and wear a symbol of unity, diversity, and the boundless beauty that surrounds us.