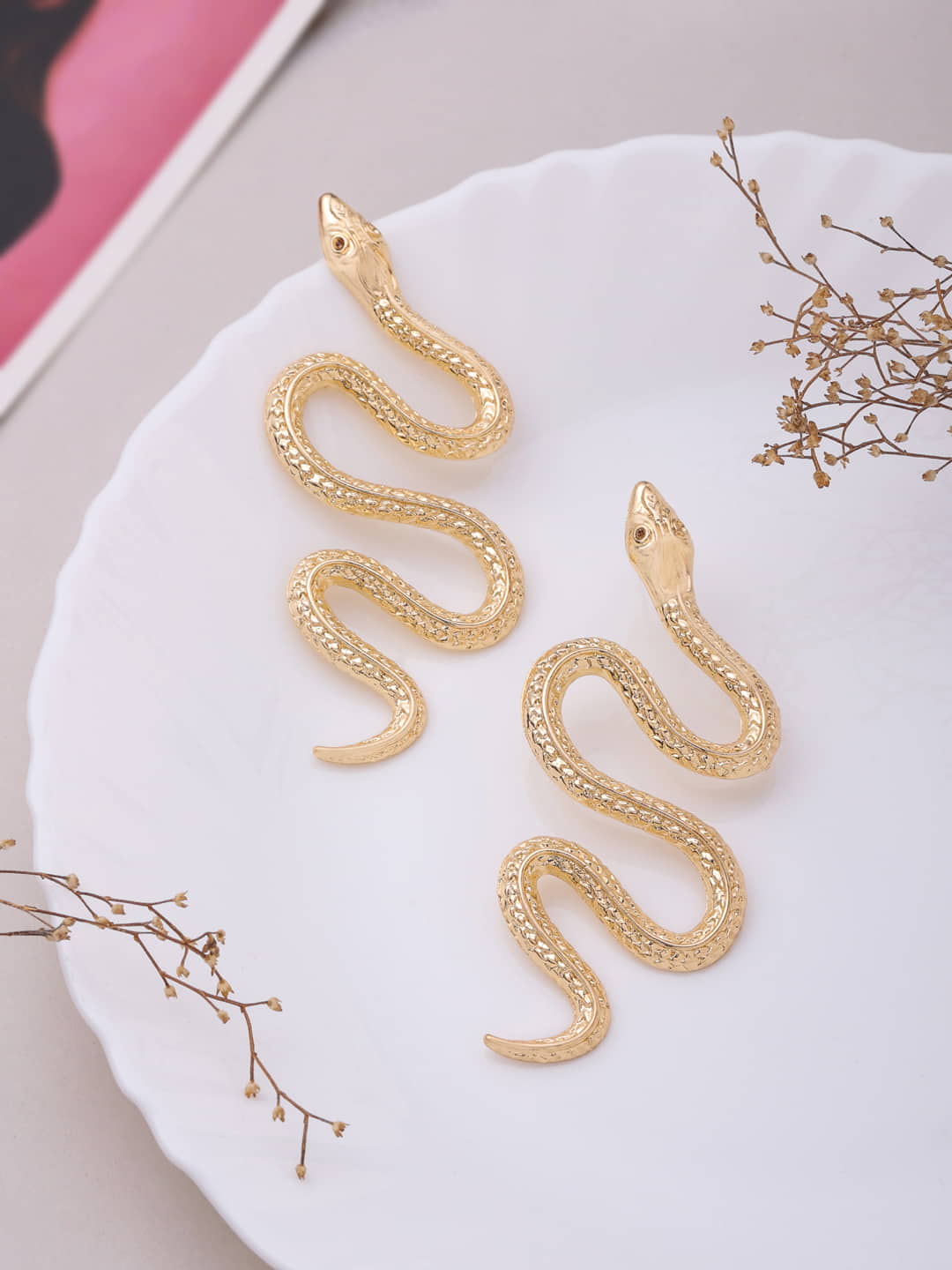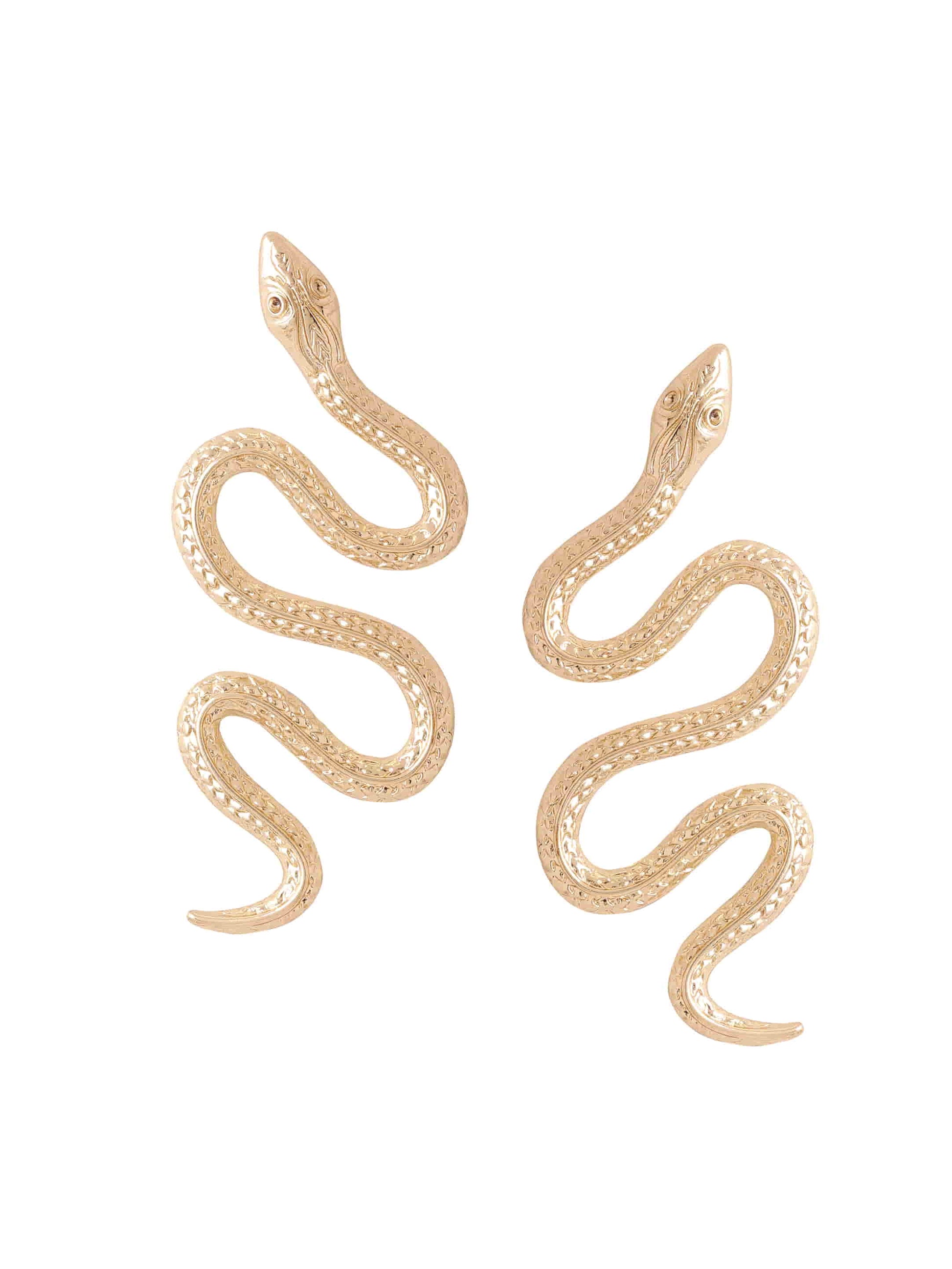 Snake Earrings For Girls and Women
Translation missing: en.products.product.price.regular_price
Rs. 669.00
Translation missing: en.products.product.price.sale_price
Rs. 669.00
Translation missing: en.products.product.price.regular_price
Rs. 1,999.00
Tax included.
Sales Package: Pair of Earrings
Product SKU: VIR1463
Theme: Earrings
Design: Snake Shape

347 people are viewing this right now
Product description
Product reviews
Viraasi Snake Earrings, a captivating blend of artistry and elegance, thoughtfully designed for both girls and women. These unique earrings are meticulously crafted, featuring an artificial gold-plated snake motif that exudes sophistication and style while remaining incredibly lightweight for comfortable, all-day wear.

The snake motif on these earrings is intricately detailed, capturing the sinuous grace and charm of this mysterious creature. The artificial gold plating adds a touch of opulence and warmth to the design, enhancing its overall allure.

What sets these earrings apart is their remarkable lightness, ensuring that you can wear them with ease and comfort from dawn to dusk. Whether you're heading to the office, a special event, or a casual outing, these earrings will effortlessly complement your style while minimizing any discomfort.

The Snake Earrings for Girls and Women are a versatile addition to your jewelry collection. Their unique design allows them to seamlessly enhance a wide range of outfits, from classic to contemporary, making them a perfect choice for both personal wear and gifting.

Embrace the mystique and charm of the serpent with these artificial gold-plated Snake Earrings. Wear them with confidence and let them become a reflection of your unique style and impeccable taste, adding a touch of allure and sophistication to your everyday look.